Are You In The Majority Of Everything? Check This Handy Chart.
I suppose if you're seeing this, you probably fall in the minority for Internet access. I was most surprised by poverty, shelter, and cellphones.
06.20.14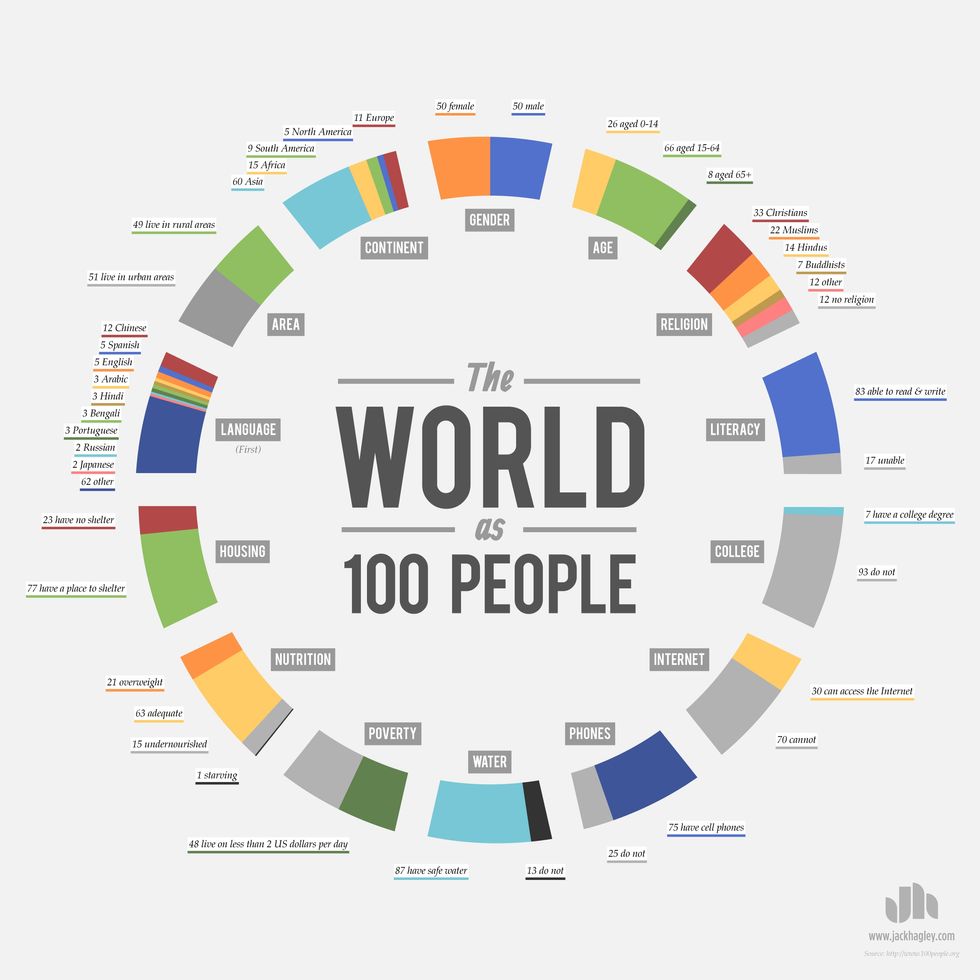 ---
Correction: The chart's proportions for North and South America are incorrect. North America (including Central America and the Caribbean) is more populous than South America. That ratio should be around 8 to 6.
More