More
A women's aid group has come up with a genius way for survivors to seek help without their abusive partners knowing.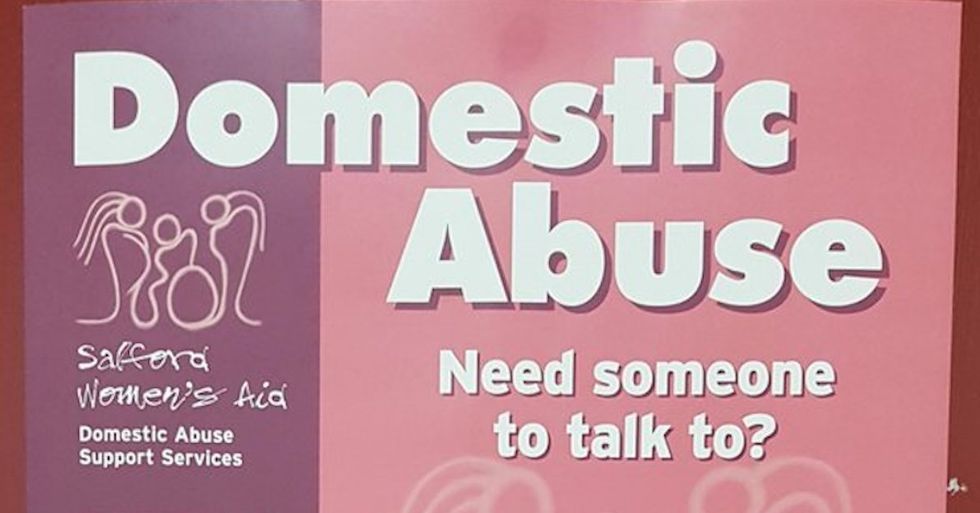 Ending a violent relationship is often extremely dangerous. Even when the abused partner has made up their mind to go, "just leaving" is not an option.
---
The abused partner needs a support system — something the abusive partner works hard to prevent — and a safety plan. In order to put both those things in place, survivors are going to need some help.
That's where shelters and resource centers like Salford Women's Aid come in.
The nonprofit offers help with housing, support groups and safety planning, amongst a variety of other services. The organization also knows that it's dangerous for those living in abusive relationships to have the phone number of such an organization on their person.
So they've done something ingenious: Hidden their number inside a bar code for safety.
Here's what it looks like, via an image that absolutely blew up on the internet earlier this week.
[rebelmouse-image 19469858 dam="1" original_size="750x1031" caption="Image via Reddit." expand=1]Image via Reddit.
While some may judge the fact that this image was likely put out there with the intent of making it go viral — and that outrage is understandable — something as novel as this had no chance of staying secret. Even more importantly, it's sending a clear message to those living in abusive relationships that help is out there, available, and only a few dial tones away.