Culture
5 perfect movies for addressing big moods people are feeling during the outbreak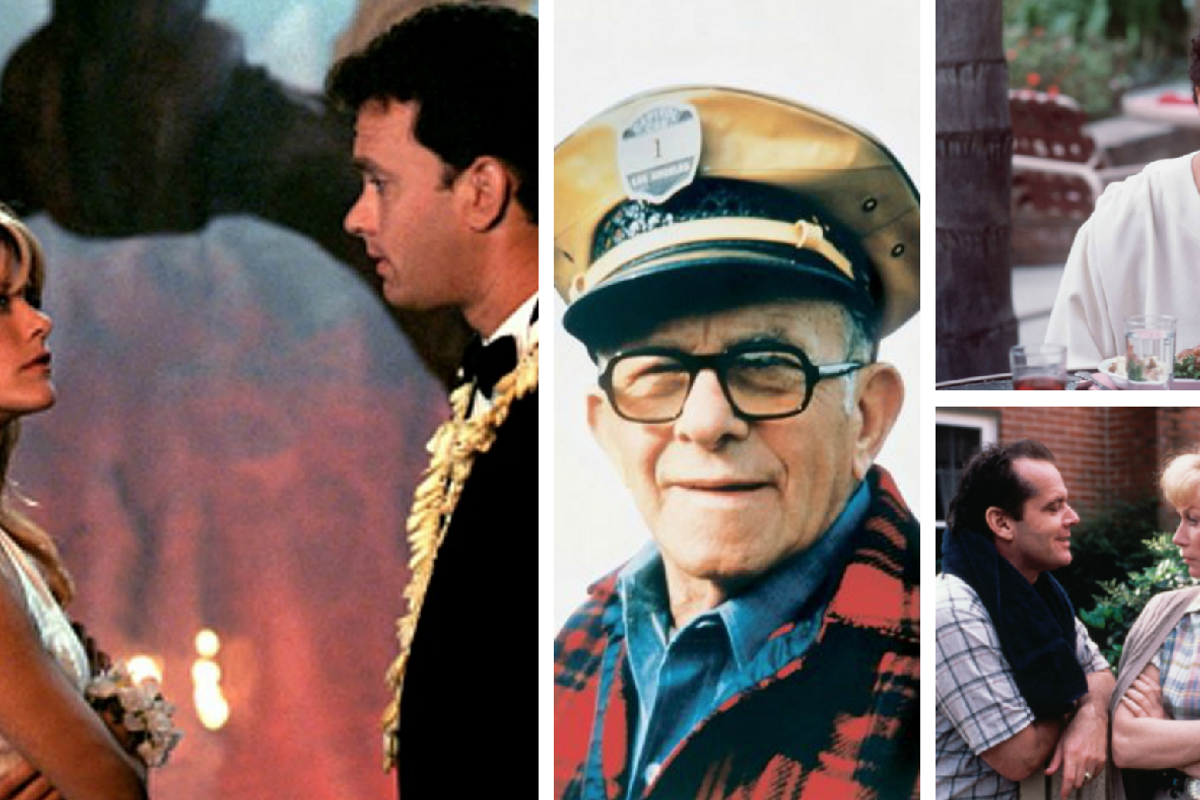 The idea of "cinema therapy" might be as old as the movies themselves. When you need a good cry, laugh, escape or new perspective, movies can offer an emotional catharsis that even books, TV shows and music can't quite match (all right, a good sad song can do wonders, as Elton John noted).

Right about now, everyone needs some kind of good emotional release, and movies are a great place to turn – but there are just too many choices on too many streaming services. With that in mind, here are five films that can fit many of the complicated moods you may be feeling right about now.
---
FEELING SCARED?
Defending Your Life (1991) Official Trailer - Albert Brooks, Meryl Streep Movie HDwww.youtube.com
From writer-director Albert Brooks, Defending Your Life is about a man who suddenly finds himself isolated from everyone and everything he knows: He dies. But he's whisked away to Judgment City, a strangely comforting blend of theme park and office complex. His task is to sit in literal judgment of his life and defend himself against accusations he lived in too much fear. An perfectly winning cast led by Brooks, Meryl Streep, Rip Torn and Lee Grant make this romantic-comedy sparkle, but there's something deeper here, something that all of us can use right now: a reminder that we are all stronger than we think and that fear doesn't need to get the best of us.

(Available on multiple streaming services for about $4)
FEELING WORRIED?
Joe Versus The Volcano (1990) Official Trailer - Tom Hanks, Meg Ryan Comedy HDwww.youtube.com
In Joe Versus the Volcano, Joe Banks (played by Tom Hanks) lives in constant anxiety. He's stuck in a job he hates, and a visit to the doctor reveals a dread diagnosis. That's when he gets a most unusual job offer that propels him on a trans-Pacific voyage that turns into a grand adventure that makes him face his anxieties. This 1990 film is endlessly silly, sometimes downright weird, and certainly an oddity. It's also emotionally daring and honest: writer-director John Patrick Shanley wears his heart on his sleeve, and gladly. In a rare triple performance, Meg Ryan shines brightly – she has a monologue about being "soul sick" that will resonate with anyone in self-isolation or quarantine with another person. The visually magnificent moment in which Joe acknowledges a higher power is about as poetic as movies could possibly get.
(Available on multiple streaming services for about $4.)
FEELING DOUBTFUL?
Oh, God! (1977) Official Trailer - John Denver, George Burns Movie HDwww.youtube.com
We're living in a deeply fraught time that could understandably make someone doubt religion. But what if God showed up in the world with a message of faith? That's the setup of director Carl Reiner's 1977 comedy Oh, God!, written by Larry Gelbart ("MASH," Tootsie). God is played by the inimitable comedian George Burns (if you don't know him at all, this will be a special treat), and his modern-day prophet is played by a deeply doubtful John Denver (yes, the singer). Despite its subject matter, the movie is completely agnostic – God, it turns out, doesn't really go in for the religious stuff. Gently, sweetly, the movie takes on some huge issues: Does God even care? Why is there suffering? Does God make mistakes? It's also a great snapshot of the way suburbia looked in 1977 – yes, it really was that funky. But there's something undeniably reassuring about its ultimate message.
(Available on Amazon and Turner Classic Movies On Demand)
FEELING CURIOUS?
The Andromeda Strain (1971) Trailerwww.youtube.com
While fear and anxiety are understandable, sometimes it can help to take a more clinical approach and to examine the problem from a more dispassionate angle. That's what happens in director Robert Wise's 1971 film The Andromeda Strain, which is based on a novel by Michael Crichton, undisputed master of science-based fiction. But once you do, you'll not only marvel at the eerie familiarity of scientists alarmed by the appearance of a never-before-seen virus that causes some pretty awful symptoms and is always fatal … except to two people. You might also feel increasingly comforted by seeing the dedication that four scientists in particular have to learning about and defeating the microbe. Wise also directed Star Trek: The Motion Picture and The Day the Earth Stood Still, and he knows his way around intelligent sci-fi.
(Available on multiple streaming services for about $4.)
FEELING LIKE YOU NEED A GOOD CRY?
Terms of Endearment - Trailerwww.youtube.com
The best thing we can do sometimes is just let it all out. But when we've been holding it in, we need something to help us break through the emotions, and cinematically speaking you can't do better than 1983's Terms of Endearment. Writer-director James L. Brooks puts screen legend Shirley MacLaine together with Debra Winger in a still-hilarious comedy about an over-protective mother and her rebellious daughter who have to maintain a long-distance relationship back when communication wasn't as speedy. A plot twist turns the story into a heartbreaking drama that is massively effective at getting the tears flowing and letting the emotions out, even when sly, salty Jack Nicholson is on screen.
(Available on multiple streaming platforms for about $3-4 – which will be well-spent for those who need to let it all loose)