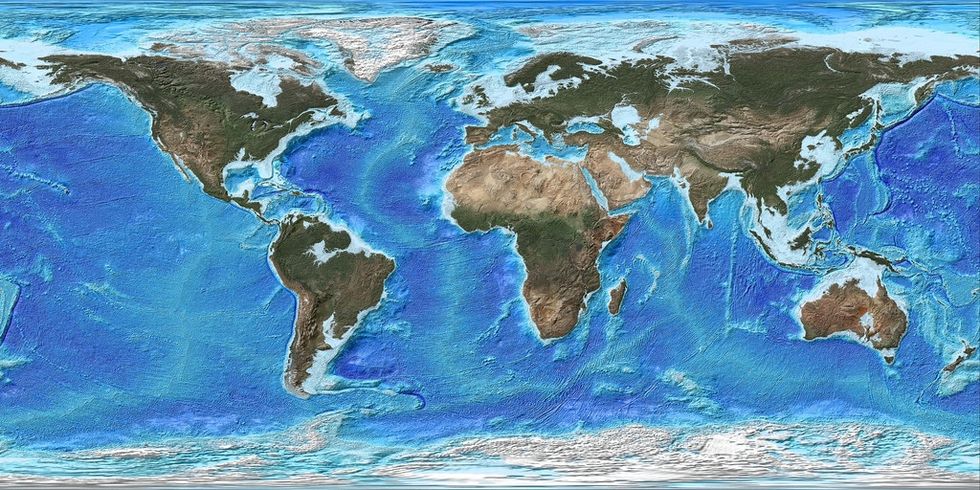 While a hurricane ravages America's east coast, sea levels rise around the globe, and the world's largest ice shelves begin to destabilize, it's hard to feel optimistic about the Earth's future.
But on Thursday, September 13, as part of the Global Climate Action Summit (GCAS) in San Francisco, leaders from 27 of the world's largest cities announced their climate-harming carbon emissions have peaked and are now on a downward trajectory. The cities — which include some of the world's largest — also pledged to cut them further.
To qualify, the cities had to have peaked at least six years ago, and the peak had to be at least 10% higher than the most recent emissions data.
---
Barcelona, Basel, Berlin, Boston, Chicago, Copenhagen, Heidelberg, London, Los Angeles, Madrid, Melbourne, Milan, Montréal, New Orleans, New York City, Oslo, Paris, Philadelphia, Portland, Rome, San Francisco, Stockholm, Sydney, Toronto, Vancouver, Warsaw and Washington, DC have all seen their emissions fall over the last five years.
These cities are home to over 54 million people.
"It is an incredible achievement for these 27 cities, including Paris, to have peaked their emissions," C40 network chair and Paris mayor, Anne Hidalgo, said. "As the greatest custodians of the Paris Agreement, mayors of the world's great cities have once again shown that cities are getting the job done."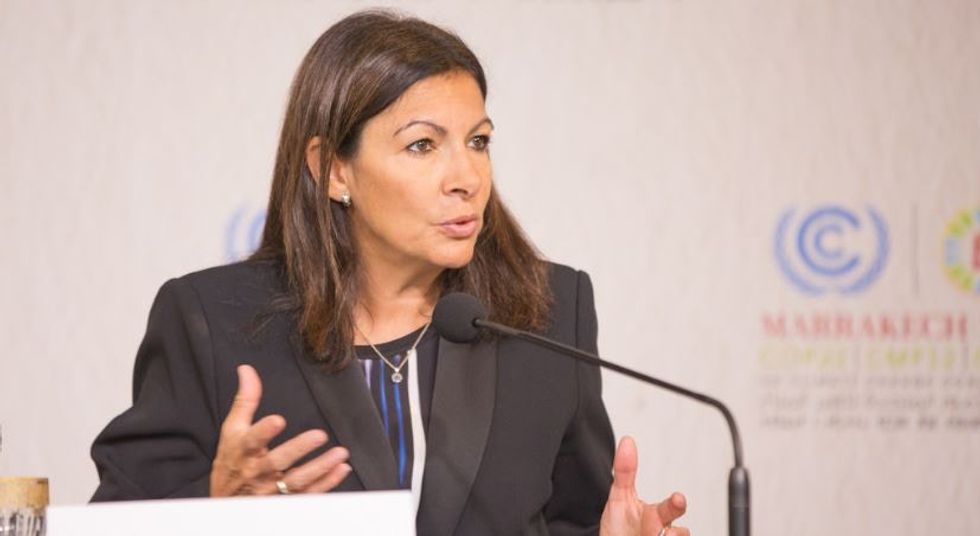 via geekslop/Flickr
American participation in the C40 network and the Global Climate Action Summit (GCAS) flies the face of President Donald Trump who has  called climate change a "hoax" and pulled the U.S. out of the Paris Climate Agreement.
California Governor Jerry Brown was blunt about his opinion of the president at GCAS. When asked how Trump will be remembered, Brown replied, "I think he'll be remembered, on the path he's now? I don't know. Liar, criminal, fool," the governor said according to the Santa Rosa Press Democrat.
The work done by Governor Brown and other American lawmakers shows how local governments can work to solve a massive global issue without support from Washington DC.
Actor and activist Harrison Ford gave an impassioned speech at GCAS in which he warned people about supporting politicians who deny climate change science for their own political gain.
"Stop giving power to people who don't believe in science." - Harrison Ford https://t.co/Ywja01Z7Qi

— AJ+ (@AJ+)1536888085.0
"For God's sake, stop electing leaders who don't believe in science," Ford said. "Or even worse, pretend they don't believe in science. Never forget who you're fighting for."
Ford also painted a dramatic picture of the consequences we face by choosing not to act.
"We are all, rich or poor, powerful or powerless, we will all suffer the effects of climate and ecosystem destruction," Ford said. "And we are facing what is quickly becoming the greatest moral crisis of our time. Those least responsible will bear the greatest costs."