Prosperity
The UK's ambassador could have fled Afghanistan but stayed behind to help other people escape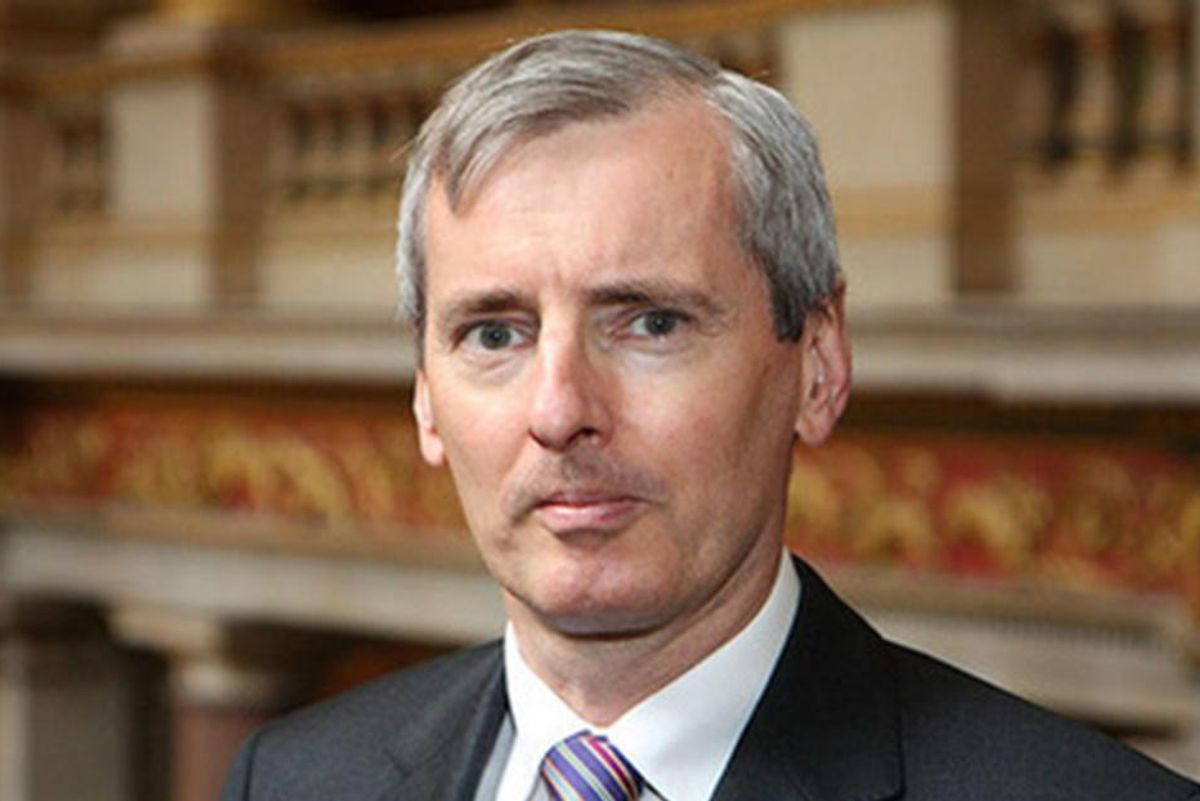 via UK Government
The Taliban returned to power in Afghanistan on Sunday as the U.S.-led coalition began withdrawing forces after 20 years of fighting. The war resulted in the deaths of at least 200,000 people on both sides of the conflict.

It's estimated that the war could end up costing U.S. taxpayers up to $6.5 trillion by 2050.
The loss of Afghanistan is heartbreaking for those who served in the war and could be devastating for the women and girls of the country who may be forced to live under strict Sharia law.
---
Thousands of Afghan civilians have swarmed the Kabul airport in a last-ditch effort to flee the country. Reports from the airport say that seven people have died in the chaos.
As countless people at the airport are attempting to flee while they can, one man who could have left to safety has stayed behind to help. Sir Laurie Bristow, UK's ambassador to Afghanistan, has remained at the airport in Kabul to personally sign visas to help UK and Afghan nationals flee to Britain.

A spokesperson for the Foreign and Commonwealth Development Office (FCDO) told MailOnline: "We have reduced our diplomatic presence in response to the situation on the ground."
"However our Ambassador remains in Kabul and UK Government staff continue to work to provide assistance to British nationals and to our Afghan staff," the statement continued. "We are doing all we can to enable remaining British nationals, who want to leave Afghanistan, to do so."
Bristow was due to be airlifted out of the country over the weekend but instead decided to stay behind to help, risking his life in the process.

It's believed that around 4,000 British nationals and eligible Afghans are in need of evacuation from the country.
"Sir Laurie Bristow, who's the ambassador out there on the ground, has a very tough job and has a very great team with him I'm sure," former UK Ambassador to Afghanistan, Sir Nicholas Kay, told SkyNews.
"They will be working absolutely flat out with very little sleep, very little food. I imagine as they are processing, particularly the applications from Afghans who worked for us or have been closely associated with us over the years, who are now in desperate fear for their lives and desperate to leave the country."
Bristow's sacrifice comes at a time when many fear they will be left behind.

"It's a really deep part of regret for me," Defence secretary Ben Wallace said. "Look, some people won't get back. Some people won't get back and we will have to do our best in third countries to process those people," he added.
The ambassador's sacrifice is even more commendable given the fact he was only posted to Kabul in June of this year. Previously, he was the UK ambassador to the Russian Federation and the COP26 Regional Ambassador to the Middle East, North Africa, Eastern Europe, Central Asia.