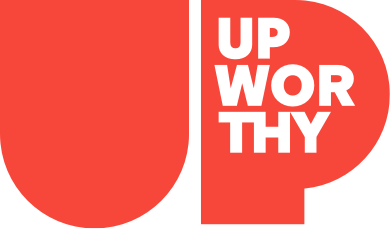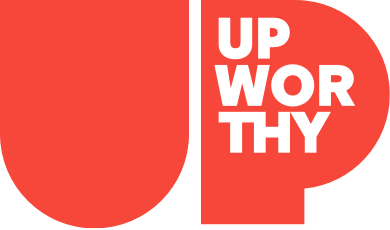 Stories Worth Sharing.

For People Who Give a Damn.
Sign up for the Upworthy newsletter:
(c) GOOD Inc. All Rights Reserved.
PS. You are doing great. Keep it up :<)
This website uses cookies in order to enhance your experience. Please review our Privacy Policy to learn how we may use cookies and how you can change your browser settings to disable cookies. By continuing to use this website without changing your settings, you consent to our use of cookies.
California has a housing crisis. Rent is so astronomical, one San Francisco company is offering bunk bedsfor $1,200 a month; Google even pledged$1 billion to help tackle the issue in the Bay Area. But the person who might fix it for good? Kanye West.
The music mogul first announced his plan to build low-income housing on Twitter late last year.
"We're starting a Yeezy architecture arm called Yeezy home. We're looking for architects and industrial designers who want to make the world better," West tweeted.
Cities
Get stories worth sharing delivered to your inbox
At Trump's 'Social Media Summit' on Thursday, he bizarrely claimed Arnold Schwarzenegger had 'died' and he had witnessed said death. Wait, what?!
He didn't mean it literally - thank God. You can't be too sure! After all, he seemed to think that Frederick Douglass was still alive in February. More recently, he described a world in which the 1770s included airports. His laissez-faire approach to chronology is confusing, to say the least.
Democracy
You think you know someone pretty well when you spend years with them, but, as we've seen time and again, that's not always the case. And though many relationships don't get to a point where the producers of "Who the (Bleep) Did I Marry?" start calling every day just to chat, the reality is that sometimes partners will reveal shocking things even after you thought you'd been all shocked out.
That's the case for one woman whose Reddit thread has recently gone viral. The 25-year-old, who's been with her boyfriend for five years, took to a forum for relationship advice to ask if it was normal that her seemingly cool and loving boyfriend recently revealed women shouldn't have a fundamental right. (And no, it's not abortion — although there are a lot of "otherwise best ever boyfriends" out there who want to deny women the rights to bodily autonomy, too.)
Recommended
Women around the world are constantly bombarded by traditional and outdated societal expectations when it comes to how they live their lives: meet a man, get married, buy a home, have kids.

Many of these pressures often come from within their own families and friend circles, which can be a source of tension and disconnect in their lives.
Global skincare brand SK-II created a new campaign exploring these expectations from the perspective of four women in four different countries whose timelines vary dramatically from what their mothers, grandmothers, or close friends envision for them.
SK-II had Katie Couric meet with these women and their loved ones to discuss the evolving and controversial topic of marriage pressure and societal expectations.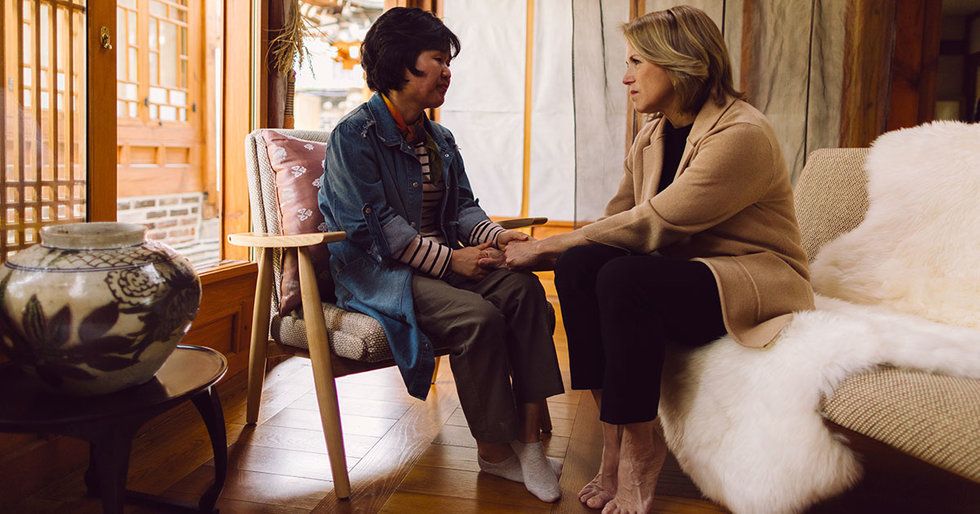 SK-II
"What happens when dreams clash with expectations? We're all supposed to hit certain milestones: a degree, marriage, a family," Couric said before diving into conversation with the "young women who are defining their own lives while navigating the expectations of the ones who love them most."
Maluca, a musician in New York, explains that she comes from an immigrant family, which comes with the expectation that she should live the "American Dream."
"You come here, go to school, you get married, buy a house, have kids," she said.
Her mother, who herself achieved the "American Dream" with hard work and dedication when she came to the United States, wants to see her daughter living a stable life.
"I'd love for her to be married and I'd love her to have a big wedding," she said.
Chun Xia, an award-winning Chinese actress who's outspoken about empowering other young women in China, said people question her marital status regularly.
"I'm always asked, 'Don't you want to get married? Don't you want to start a family and have kids like you should at your age?' But the truth is I really don't want to at this point. I am not ready yet," she said.
In South Korea, Nara, a queer-identifying artist, believes her generation should have a choice in everything they do, but her mother has a different plan in mind.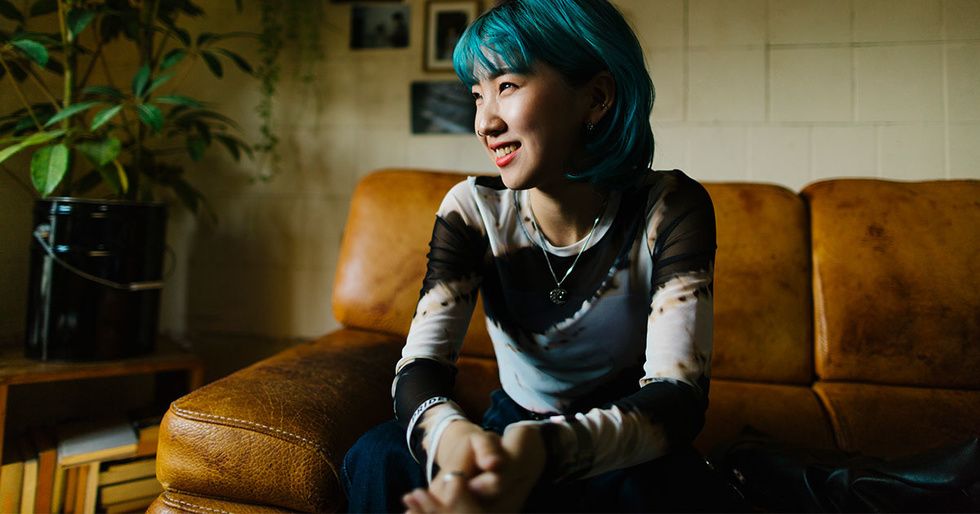 SK-II
"I just thought she would have a job and meet a man to get married in her early 30s," Nara's mom said.
But Nara hopes she can one day marry her girlfriend, even though it's currently illegal in her country.
Her mother, however, still envisions a different life for her daughter. "Deep in my heart, I hope she will change her mind one day," she said.
Maina, a 27-year-old Japanese woman, explains that in her home country, those who aren't married by the time they're 25 to 30, are often referred to as "unsold goods."
Her mom is worried about her daughter not being able to find a boyfriend because she isn't "conventional."
"I really want her to find the right man and get married, to be seen as marriage material," she said.
After interviewing the women and their families, Couric helped them explore a visual representation of their timelines, which showcased the paths each woman sees her life going in contrast with what her relatives envision.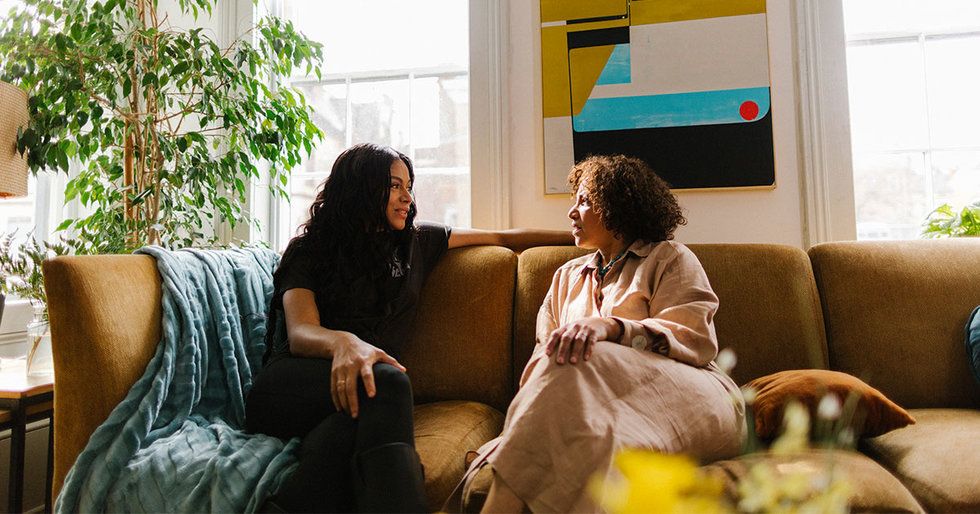 SK-II
"For each young woman, two timelines were created. One represents the expectations. The other, their aspirations," Couric explained. "There's often a disconnect between dreams and expectations. But could seeing the difference lead to greater understanding?"
The women all explored their timelines, which included milestones like having "cute babies," going back to school, not being limited by age, and pursuing dreams.
By seeing their differences side-by-side, the women and their families were able to partake in more open dialogue regarding the expectations they each held.
One of the women's mom's realized her daughter was lucky to be born during a time when she has the freedom to make non-traditional choices.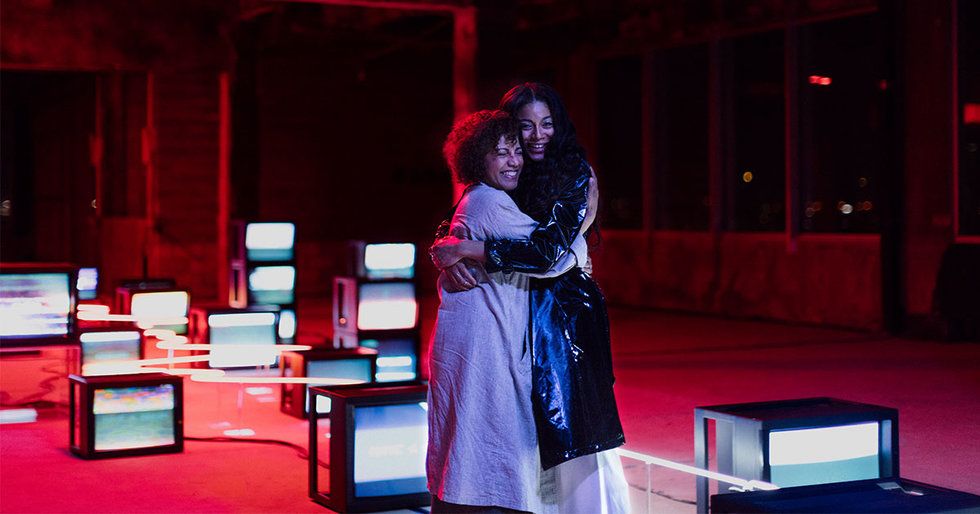 SK-II
"It looks like she was born in the right time to be free and confident in what she wants to do," she said.
"There's a new generation of women writing their own rules, saying, 'we want to do things our way,' and that can be hard," Couric explained.
The video ends with the tagline: "Forge your own path and choose the life you want; Draw your own timeline."
SK-II
True
SK-II
Get stories worth sharing delivered to your inbox