The first few months of parenthood can be hard. So Canada's trying out "baby starter kits."
Remember those baby boxes Finland started giving out to parents of newborns for free?

They're boxes with basically everything you need to keep an infant alive, healthy, and happy: clothes, a towel, a quilt, diapers, bibs, a book, a toy. The kit even comes with a mattress, so the box itself can be used as the baby's first crib.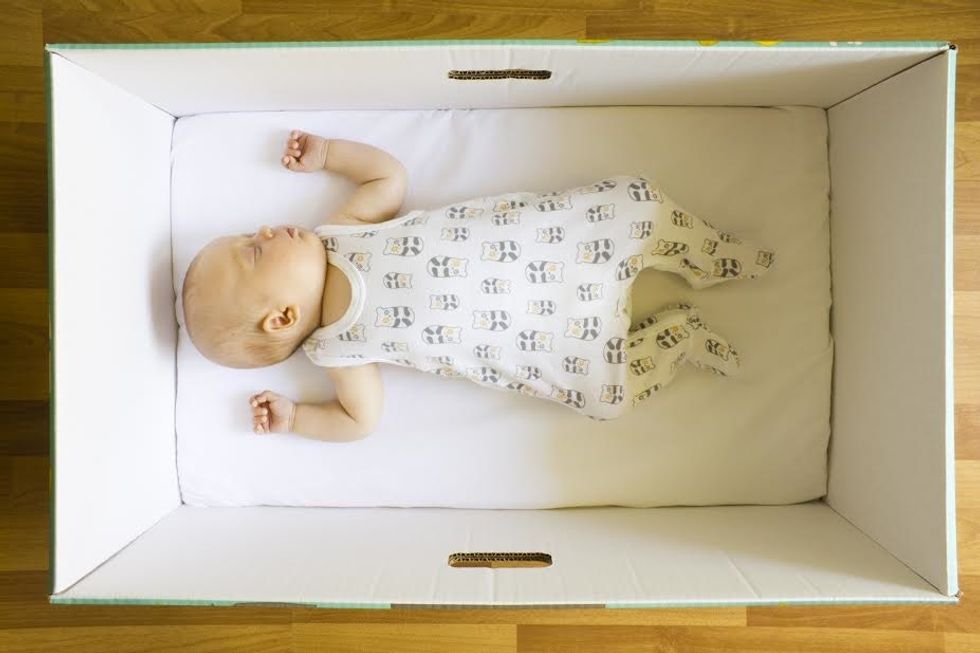 More