Heroes
While we were all playing Pokémon Go, Costa Rica helped save the planet.
If Costa Rica were a kid going back to school, it would have a pretty awesome story to tell when asked what it did over its summer vacation.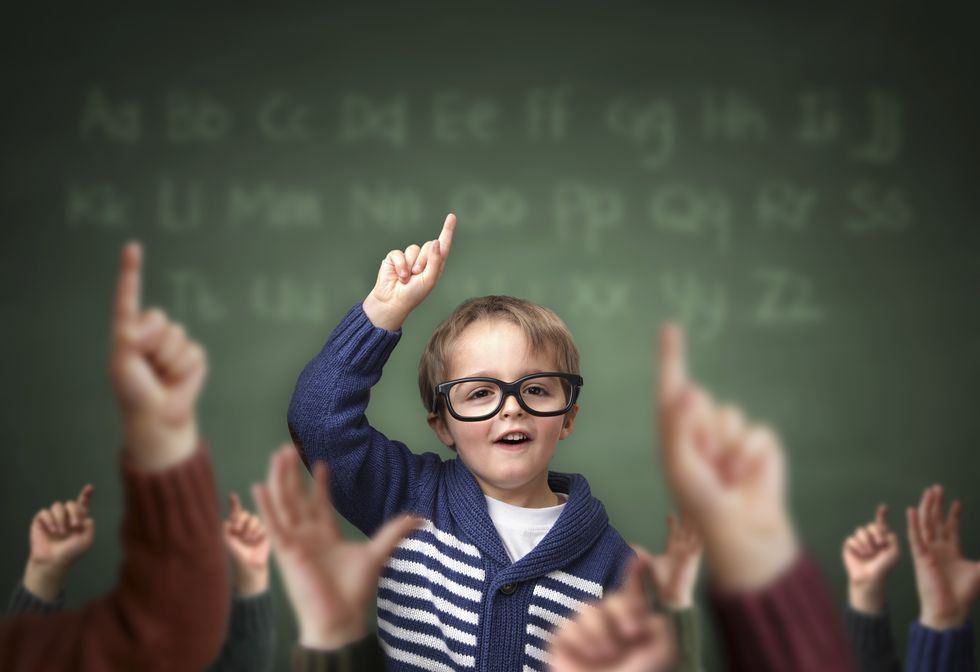 "Oh nothing. I just ran entirely on renewable energy for 76 days. BOOYAH!" Costa Rica would say proudly.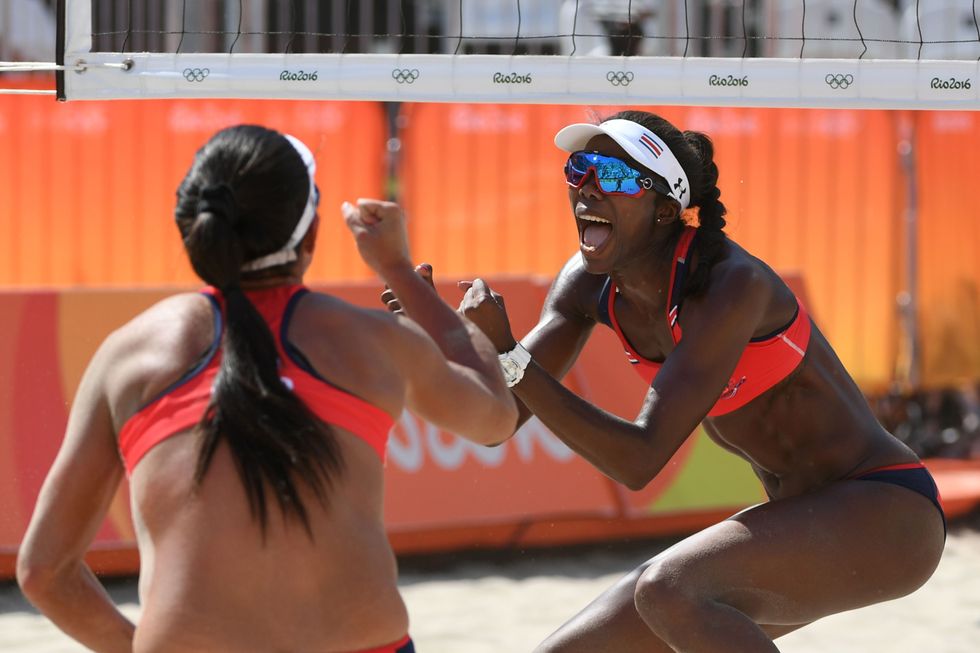 </div></div></div><h2>According to the <a href="https://www.grupoice.com/wps/portal/ICE/AcercadelGrupoICE/Sala%20de%20prensa/Comunicados-Oficiales/341dc5f7-f58d-43fa-9122-1be403f23f7a/!ut/p/z1/jZFBa8MwDIV_UZBkO7Fz9EJIMMkhbb3OvhSvqUegTUsZHezXL7uMbWxJdRN870l6Ag9P4MdwG17C63Aew3Hqnc92slOa6gqbStYF6naTaZIlI8NgOwe0JgV_jx7_KY336WcAP2__CO4BnGreO6MnM_9znmrXHDXlTbVRgqpMLACa_Qb-CGRpJTedJL-NsCZFnRcFFtwSrhC2t-HwBnY8X0_Ti9afjpf90IPjgvp9GmUSU9UngseQ5MRYQs8HgTwyHmWAGsEsplp8ZeIJLidr7ZitytiWXPjuA947he8!/dz/d5/L2dBISEvZ0FBIS9nQSEh/" target="_blank">Costa Rica Electricity Institute (ICE),</a> from June 17 through Aug. 31, 100% of Costa Rica's energy needs were met by renewable energy, predominantly from hydropower. </h2><div><div class="push-wrapper--mobile" data-card="image" data-reactroot=""><img type="lazy-image" data-runner-src="https://assets.rebelmouse.io/eyJhbGciOiJIUzI1NiIsInR5cCI6IkpXVCJ9.eyJpbWFnZSI6Imh0dHBzOi8vYXNzZXRzLnJibC5tcy8xOTUwNTAyNC9vcmlnaW4uanBnIiwiZXhwaXJlc19hdCI6MTYzODcwOTQ1Nn0.VbuHUGr3rJ0BFwEqEdTv8WoH5J9kcDxQBwiU5869CUA/img.jpg?width=980" id="71092" class="rm-shortcode" data-rm-shortcode-id="5e36df00edd4eb16ba45a837a972f96a" data-rm-shortcode-name="rebelmouse-image"><div class="image-caption"><p>Cayuita, Costa Rica. Photo by <a href="https://www.flickr.com/photos/amaynez/3321954402/">Armando Maynez/Flickr</a>.</p></div></div></div><h2>This makes  considering the small country is overflowing with various bodies of water. </h2><div><div class="push-wrapper--mobile" data-card="image" data-reactroot=""><img type="lazy-image" data-runner-src="https://assets.rebelmouse.io/eyJhbGciOiJIUzI1NiIsInR5cCI6IkpXVCJ9.eyJpbWFnZSI6Imh0dHBzOi8vYXNzZXRzLnJibC5tcy8xOTUwNTAyNS9vcmlnaW4uanBnIiwiZXhwaXJlc19hdCI6MTYwNjA2NTM0M30.wLApfyGDavnZ_gndhdx1kyvxaNQfRZ0O4kEXtrvpzuo/img.jpg?width=980" id="6c1e6" class="rm-shortcode" data-rm-shortcode-id="77658ed3868023d0b872fdd04aed887b" data-rm-shortcode-name="rebelmouse-image"><div class="image-caption"><p>Costa Rican waterfall. Photo by <a href="https://www.flickr.com/photos/lukegordon/10281983166/">Luke H. Gordon/Flickr</a>.</p></div></div></div><p>Hydropower supplied 80% of the country's energy requirements, followed by geothermal at 12%, and wind at 7%. Solar only contributed 0.01%, but that was to be expected considering <a href="http://www.govisitcostarica.com/travelInfo/climate.asp" target="_blank">how often it rains there</a>.</p><h2>As exciting as this news is, it's only about half of Costa Rica's environmentally conscious accomplishments concerning energy production over the past year.</h2><p>Even more impressive, the country has accumulated over 150 days of 100% clean electricity this year to date, according to the <a href="http://appcenter.grupoice.com/CenceWeb/CenceMain.jsf" target="_blank">National Center of Energy Control</a>.</p><div><div class="push-wrapper--mobile" data-card="image" data-reactroot=""><img type="lazy-image" data-runner-src="https://assets.rebelmouse.io/eyJhbGciOiJIUzI1NiIsInR5cCI6IkpXVCJ9.eyJpbWFnZSI6Imh0dHBzOi8vYXNzZXRzLnJibC5tcy8xOTUwNTAyNi9vcmlnaW4uanBnIiwiZXhwaXJlc19hdCI6MTYyMzkxMzAzOX0.ulrMjCsZfZrdrQXmIzNJ4PrJOC0I8CPICqbzqozc6dw/img.jpg?width=980" id="5e6ed" class="rm-shortcode" data-rm-shortcode-id="bf86a62162e21c5ec9b3cd5c8aa41dca" data-rm-shortcode-name="rebelmouse-image"><div class="image-caption"><p>One of Costa Rica's hydroelectric dams. Photo by Ezequiel Becerra/Getty Images. </p></div></div></div><p>"We are a small country with great goals!" ICE wrote on its <a href="https://www.facebook.com/GrupoICECR/" target="_blank">Facebook page</a>. "We remain committed to the goal of carbon neutrality by 2021."</p><p>They're well on their way, too. In 2015, the country managed to produce <a href="https://www.rt.com/business/326605-costa-rica-renewable-electricity/" target="_blank">99% of its energy</a> through renewables. </p><h2>It should be noted, of course, that Costa Rica is a small country and therefore <a href="http://repositorio.cepal.org/bitstream/handle/11362/40325/1/S1600761_es.pdf" target="_blank">doesn't need to generate as much power</a> as, say, America. </h2><p>And, as mentioned, Costa Rica has a ton of water power from which to pull energy.</p><div><div class="push-wrapper--mobile" data-card="image" data-reactroot=""><img type="lazy-image" data-runner-src="https://assets.rebelmouse.io/eyJhbGciOiJIUzI1NiIsInR5cCI6IkpXVCJ9.eyJpbWFnZSI6Imh0dHBzOi8vYXNzZXRzLnJibC5tcy8xOTUwNTAyNy9vcmlnaW4uanBnIiwiZXhwaXJlc19hdCI6MTYzNjQ0NTQ3Mn0.ikvmtR-zyKmNpnEexi92yg565h7ApwWlezdSxetR_x8/img.jpg?width=980" id="61baa" class="rm-shortcode" data-rm-shortcode-id="0355cc5f82ce4a3ecc6021499e73fb06" data-rm-shortcode-name="rebelmouse-image"><div class="image-caption"><p>Hydroelectric power plant. Photo by Ezequiel Becerra/Getty Images. </p></div></div></div><p>But that doesn't mean its achievement should be discounted. If anything, it's a shining example of what a country can do with the natural resources it has. </p><h2>Costa Rica joins a number of other smaller countries making the deliberate shift toward complete reliance on renewable energy.</h2><p>On Aug. 7, 2016, Scotland, which boasts the largest oil reserve in the European Union, produced enough energy from wind turbines to <a href="http://www.upworthy.com/scotland-has-the-largest-oil-reserve-in-the-eu-they-just-proved-they-dont-need-it?c=tpstream">power the country for an entire day</a>.</p><div><div class="push-wrapper--mobile" data-card="image" data-reactroot=""><img type="lazy-image" data-runner-src="https://assets.rebelmouse.io/eyJhbGciOiJIUzI1NiIsInR5cCI6IkpXVCJ9.eyJpbWFnZSI6Imh0dHBzOi8vYXNzZXRzLnJibC5tcy8xOTUwNTAyOS9vcmlnaW4uanBnIiwiZXhwaXJlc19hdCI6MTY1NjgwNTk1MH0.roOIk_Z8E2BBjruR6Abq7EiM3KZTaB5k2tJegwV4yDU/img.jpg?width=980" id="21568" class="rm-shortcode" data-rm-shortcode-id="b6261e145da108e8c784aad0ee14e3bc" data-rm-shortcode-name="rebelmouse-image"><div class="image-caption"><p>Wind turbines in Scotland. Photo by Jeff J. Mitchell/Getty Images.</p></div></div></div><p>While that may not sound like a lot compared to Costa Rica's two-month renewable power feat, when you consider that Scotland is <a href="http://www.scotlandinfo.eu/scotland-facts-and-figures/" target="_blank">one-third larger</a> than Costa Rica and that wind power <a href="https://www.brookfieldrenewable.com/content/portfolio/about_hydro_and_wind_power-30491.html" target="_blank">typically produces less energy</a> than hydropower, it's still a pretty impressive achievement.</p><p>Meanwhile, Germany is sprinting ahead when it comes to production of solar energy. On June 25, 2015,<a href="https://thinkprogress.org/germany-just-got-78-percent-of-its-electricity-from-renewable-sources-ac4a323c840c#.cvbg7ho71" target="_blank"> 78% of the country's electricity demands</a> were met by solar power. </p><div><div class="push-wrapper--mobile" data-card="image" data-reactroot=""><img type="lazy-image" data-runner-src="https://assets.rebelmouse.io/eyJhbGciOiJIUzI1NiIsInR5cCI6IkpXVCJ9.eyJpbWFnZSI6Imh0dHBzOi8vYXNzZXRzLnJibC5tcy8xOTUwNTAzMC9vcmlnaW4uanBnIiwiZXhwaXJlc19hdCI6MTY2MTQyNzc1NH0.v-xUWYNy2yX-XQi5GBthCpHoy5LUNqlA4x5tN_e6458/img.jpg?width=980" id="d4849" class="rm-shortcode" data-rm-shortcode-id="c7702dbcd78af20b6cd107bee1662277" data-rm-shortcode-name="rebelmouse-image"><div class="image-caption"><p>Electrician at Gehrlicher Solar company checking panels. Photo via AFP/Getty Images.</p></div></div></div><h2>These countries' renewable energy models may be difficult for larger countries to emulate exactly, but their efforts are inspiring nonetheless.</h2><p>In order for renewable energy to really make an impact worldwide, there's a lot that will need to be done in terms of city planning, allocating costs, etc. But these small models prove it can be done with a little ingenuity and concerted effort.  </p><p>In fact t<a href="https://www.theguardian.com/environment/2016/jun/28/us-canada-and-mexico-pledge-50-of-power-from-clean-energy-by-2025" target="_blank">he United States, Mexico, and Canada</a> are taking a lesson from these star student countries and have already pledged to have 50% of their power come from renewable energy by 2025. </p><p>Renewable energy classes are officially in session. Take a seat, rest of the world. </p>