More
Systemic racism is real. 4 simple facts prove it.
Some simple facts to enlighten your day.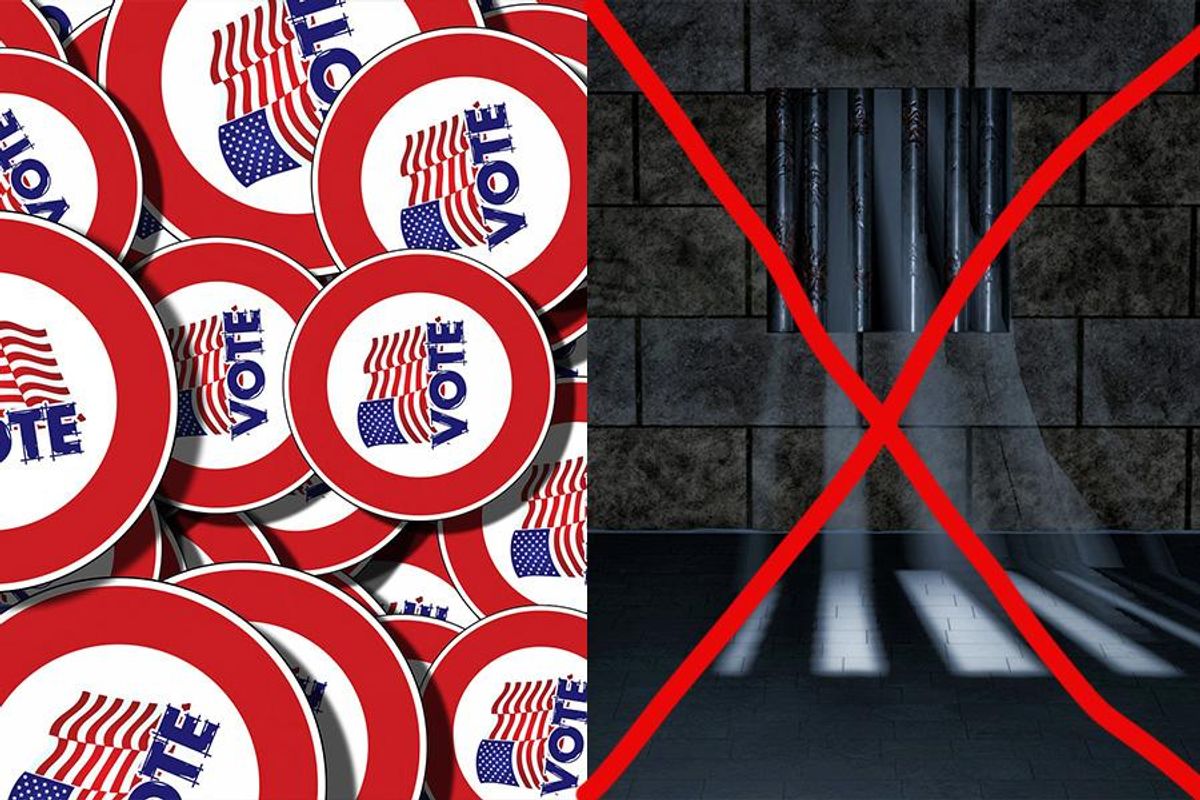 Image created from Pixabay.
True
Open Society Foundations
Systemic racism: What is it?
You've probably heard the term "systemic racism," but what does it really mean?
In the video linked below, Jay Smooth illustrates it with four simple facts that show how one huge discriminatory problem results in keeping a lot of black men from their democratic right to vote.
---
Let's examine some statistics about our prison population.
Out of 100,000 Americans, about 700 are incarcerated — that is, in prison or jail.
But out of 100,000 black men, about 4,000 are in jail or prison.
That's more than four times the average.

Pretty shocking, eh?
But y'know what usually happens when you go to prison? You're not allowed to vote.
What he's saying here is this: Many people lose their right to vote by virtue of either being in prison or having their voting rights removed because that's what happens in almost all states* when you're a convicted felon. (*Except Maine and Vermont: Way to go!)
But, because a disproportionate amount of black men get jailed, a disproportionate amount of black men get barred from participating in one of our society's important democratic processes.
This is a big problem. According to The Sentencing Project, 13% of all black men are denied the right to vote.
If you can't vote, you can't participate in our society — and that makes for a systemic problem.
When huge societal organization (such as our prison system) ends up systematically giving disadvantages to a racial group — that's systemic racism.
Here's the video all about it: