Science
Hawk drops snake on Texas woman, then tries to take it back in real-life horror story
File this under "things you didn't want to know were possible."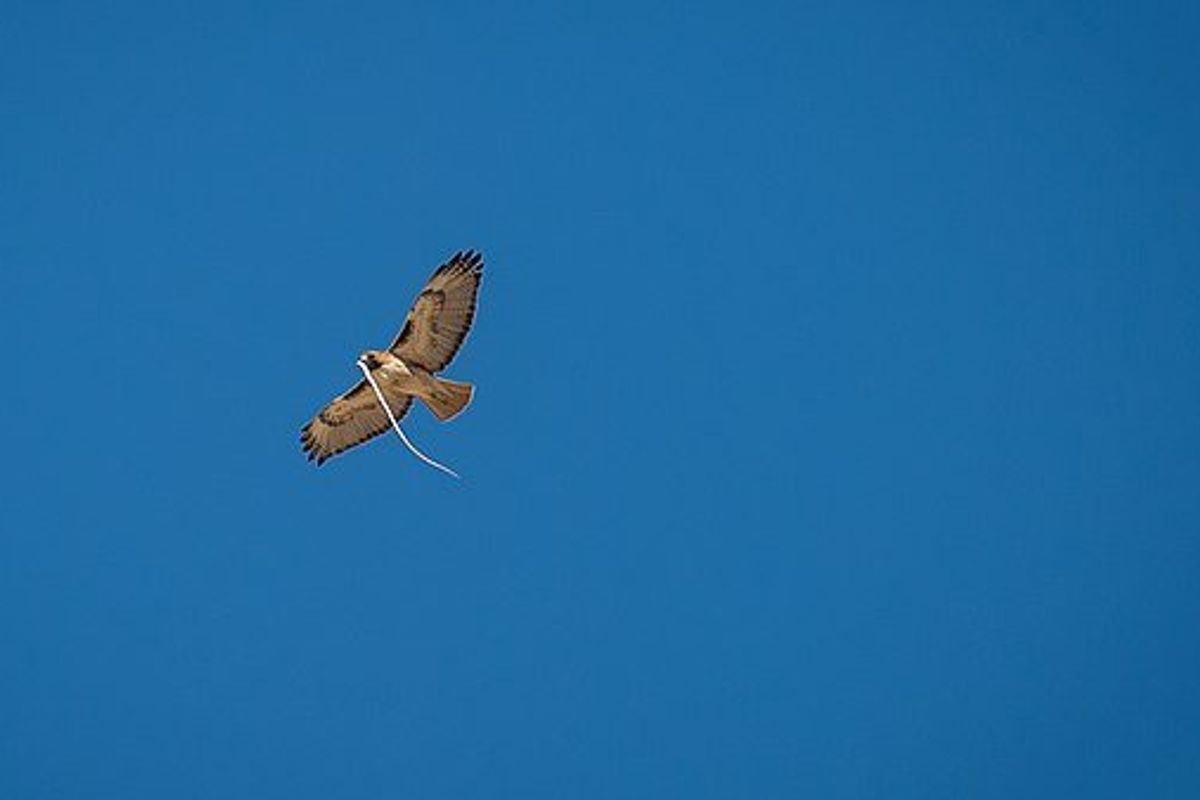 NPS/Kurt Moses (Public Domain)
You know how sometimes you read a story that seems like it couldn't possibly be true, and when you find out it is, you think, "Yeah, I didn't actually need to know that could happen"?
This is one of those stories. And I'm only a little bit sorry for sharing it because it's also one of those stories where every detail gets more and more incredible (or in this case, worse and so much worse). I mean, it's a real-life story that starts with a snake falling out of the sky, for crying out loud. Cue the horror soundtrack.
Peggy Jones, 64, told Fox 26 Houston that she was driving her riding lawnmower in the yard of her home in Silsbee, Texas, when out of nowhere, a snake landed on her from above. Before she could even wrap her mind around what was happening, the snake coiled itself around her arm and began to strike at her face, repeatedly hitting her glasses.
That would be more than enough all by itself, but that's not where this horror story ends. The hawk that had presumably dropped the snake really wanted it back.
---
As Jones tried to fling the snake off her arm, the hawk swooped down to retrieve it. Unfortunately, that entailed clawing at the woman's forearm, trying to pull the snake off as it clung to her arm for dear life.
"The snake was squeezing so hard, and I was waving my arms in the air. And then, this hawk was swooping down clawing at my arm over and over," Jones told NBC affiliate KPRC-TV. "I just kept saying, 'Help me, Jesus, Help me, Jesus.''
Totally makes sense. When you're living out not one but two highly bizarre nature nightmares, all you can do is pray.
We humans, even with all of our technological and scientific advancements, are fairly helpless in the face of Mother Nature doing her thing. Jones said the hawk attacked four times before finally getting hold of the snake and successfully pulling it from her arm.
Thankfully, the snake only managed to chip her glasses a bit, but the damage done by the hawk's talons was significant, and Jones has her arm wrapped in gauze to heal. But the physical recovery is a whole different beast than the emotional one.
"The nightmares. The nightmares are horrific. They're terrible," she told Fox 26 Houston. Jones has a fake snake that she wraps around her arm as a form of therapy to remind herself that the likelihood of anything like that ever happening again is slim to none.
Thank goodness that's true, because this is a scenario no one would ever want to find themselves in.
Watch Jones share her story with Fox 26 Houston: