Culture
Raised in foster care, this single guy paid it forward by adopting three kids of his own.
"Fatherhood has been everything I imagine it to be."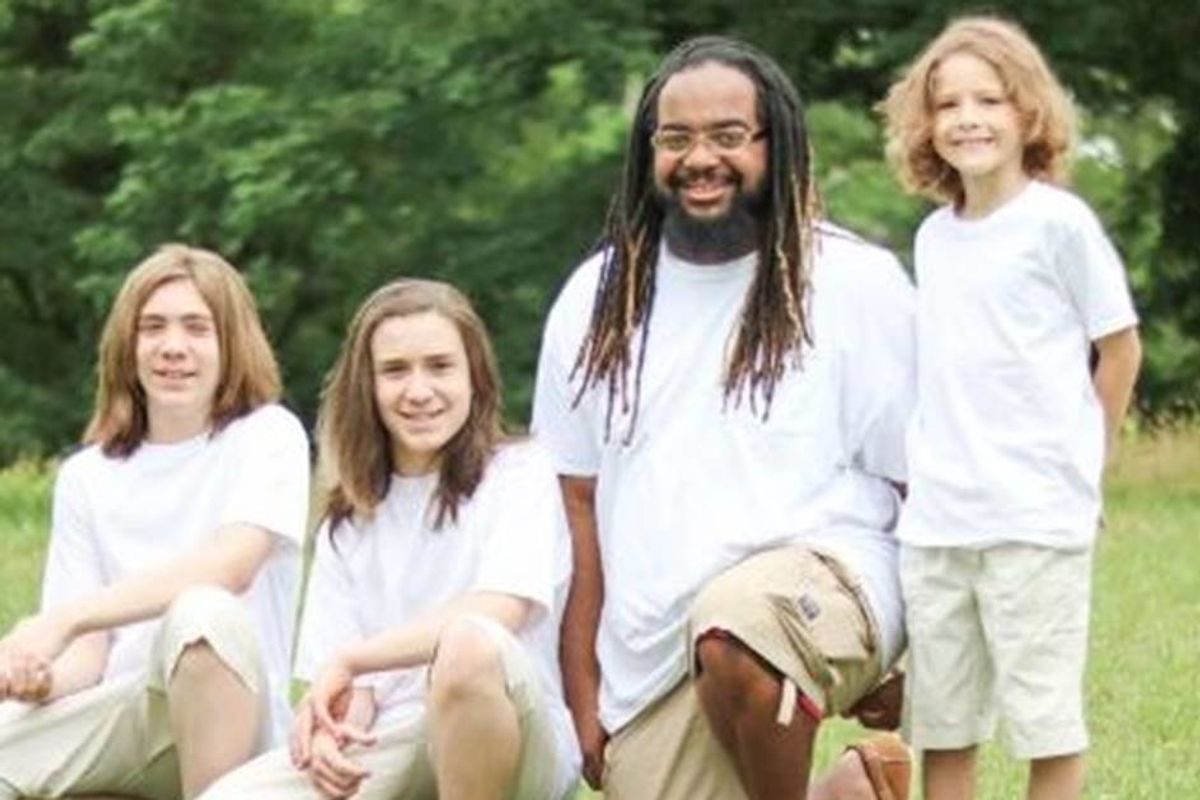 Barry Farmer of Richmond, Virginia, from is a tremendous example of what it means to pay it forward.
He was raised by his grandmother through a program called Kinship Care that allows family members to raise a child when their parents aren't capable.
As she aged, Farmer went from being her charge to taking care of her.
---
Having grown up without a father, Farmer knew the importance of having one around, so in 2011, at the young age of 21, he received his license to be a foster parent. He took in eight-year-old Jaxson fully prepared to return him to his family when they were ready.
When Jaxon was able to live with prospective adopted parents, he asked Farmer to be his "forever dad."

"Becoming a foster parent was like a tribute to my grandmother because I could never pay her back, but I was definitely able to pay it forward," Farmer told People.
"It was touching that this child of a different race felt comfortable enough to call me Dad, he was a child searching for belonging in a not so typical situation," he added.
Two years after adopting Jaxon, Farmer thought he could use a brother, so in 2013 he adopted 11-year-old Xavier. A year later, the family took in four-year-old Jeremiah as a foster child, assuming he would one day return to his parents.
"Jeremiah's plans to return home had changed during that time," Farmer explained, "and that's when my two older boys and I decided to welcome him into our home permanently."
Just seven years after adopting his first child, Farmer had adopted three boys.
"Fatherhood has been everything I imagine it to be because I'm the father I wish I had growing up. I'm involved, I'm there when my boys go to sleep and when they wake up," Farmer said.
"I'm their biggest cheerleader when helping them achieve their goals. I try not to miss a beat in their lives. I take the responsibility of being their father very seriously and never for granted," he continued.

Men like Farmer are much needed in a country where over 400,000-plus children are in foster care. They are also very rare. According to The New York Times , only 3% of adoptive parents in the U.S. are single men.
Farmer has some great advice for anyone out there who would love to make a huge difference in a foster care child's life but may be reticent.
"There's no reason to be afraid of our foster children who are waiting to be adopted," Farmer told CBS TV. "And all they need is some security, some love, some attention, stability. Because older children are the babies that you're looking for."
There are a lot of firsts to the experience as well: you can still have your first bike ride, your first trip to the beach, first roller coaster, first day of school. All of that can be experienced through foster care adoptions," he added.