popular
Think all cats are the same? These pictures prove they each have their own personality
Photographer Nils Jacobi shows how cats aren't nearly as aloof as one might think.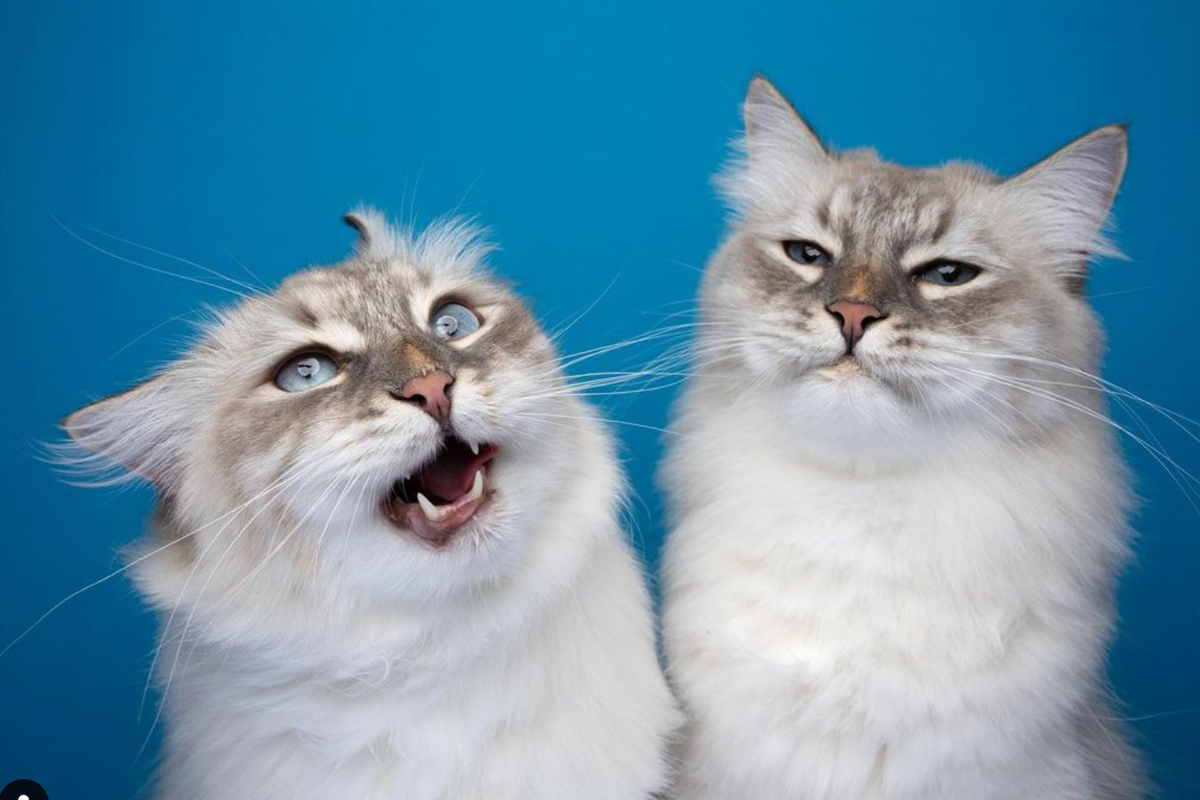 People often mistakingly attribute a singular personality to cats—usually the words "aloof" or "snobby" are used to describe them. At best, they might be given the "evil genius" label. But in actuality, no two cats are alike. Each has their own distinct ways of being, whether that's silly, sophisticated, affectionate, downright diabolical or somewhere in between.
This photographer has the pictures to prove it.
Nils Jacobi
, better known online as
furryfritz
, the catographer, has photographed literally thousands upon thousands of cats—from Maine coons who look like they should be in a perfume ad to tabbies in full-on derp mode.
---
Jacobi started on the traditional photography path in 2011, focusing mostly on human portraits.
When he noticed that his kitty content generated a lot more buzz online (no surprise to cat people), Jacobi started developing a niche, and now has made a career out of it. He not only does commissioned shoots for individuals, but is often called on for commercial work in magazines and pet food ads. In other words: cats on cats on cats. All day, every day.
This was certainly an unexpected life path, since Jacob admits to not even liking cats as a kid—a lot of that due to a temporary childhood allergy. It wasn't until he met his adopted cat Fritz, aka the "love of his life," that he started to have a change of heart.
Here's Fritz in full Halloween glory.
He also stresses the importance of tending to the needs of each individual cat. Some respond to play more, kittens especially. Others are a bit more treat oriented. Occasionally he'll even pull out the "kitty drugs" like valerian, catnip or silvervine if a feline client is particularly high strung.
Actually, there is one thing that remains the same. Every photoshoot begins with a thorough sniffing of Jacobi's equipment.
In case you're still on the fence about whether or not this guy has the best job in the world, one of the biggest perks is meeting kittens on the regular. It's one of the things he finds the most rewarding, along with collaborating with shelters. For two years in a row, he's participated in a charity photoshoot for his local animal shelter, and he has offered free photoshoots in exchange for shelter donations. You could say he's using his talent to be a top-notch catvocate.
And of course, when not sharing images of his fabulous meowdels, Jacobi offers us vital info on his TikTok, like how to make kitty Christmas cookies: