Joy
Man hailed 'Highway Hero' for running across four lanes of traffic to help an unconscious driver
Talk about acting quickly!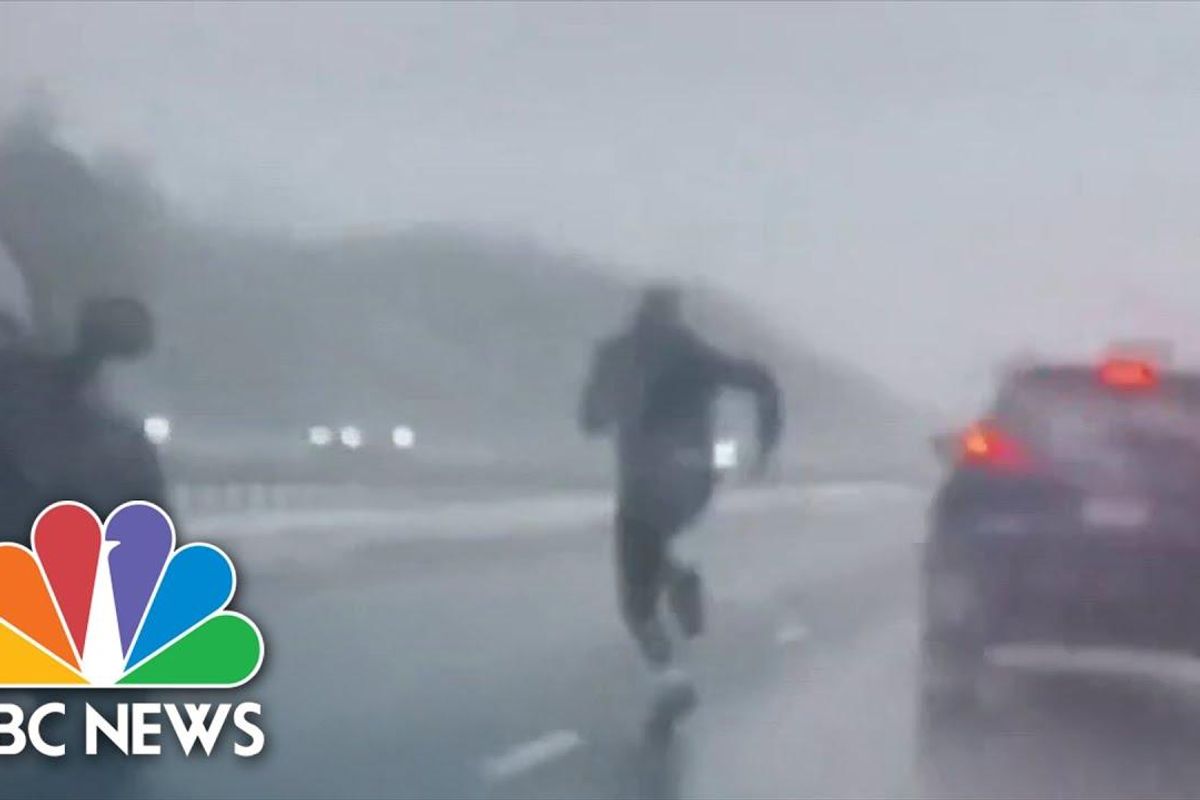 www.youtube.com
Holy cow, Bat Man! You're always supposed to be aware of other vehicles when you're driving but what do you do when you notice someone has lost consciousness while speeding down the highway?
It's a scenario that no one wants to see play out, but for Adolfo Molina, the scenario became reality and he didn't hesitate to spring into action. Molina was driving down the highway when he spotted a woman in a blue car who lost consciousness as her car careened down the shoulder of the highway. The concerned driver quickly pulled over in order to attempt to rescue the woman.
But there was a problem, he had to cross four lanes of traffic on the highway just to make it to the woman's still moving car. That obstacle didn't stop him. Molina sprinted across the highway, crossing right in front of a black pick up truck before running at full speed to attempt to open the woman's door and stop her car.
---
"I realized that the woman was unconscious and dizzy, colliding with the wall, with the window," Molina told NBC, "it was something like God protected me in that moment." The fact that he made it across four lanes of traffic and continued to run next to a speeding car without getting himself hurt is a miracle in itself. But the true feat was that with the assistance of another driver, Molina was able to get the car stopped.
The hero told NBC that he hopes to meet the woman he helped save one day. Molina was honored by his mayor and the Dominican Consulate in Boston for his heroic actions.
Watch the heart pounding video below: