Design
Fashion designer Karoline Vitto celebrates the female form with clothing collection accentuating fat 'rolls'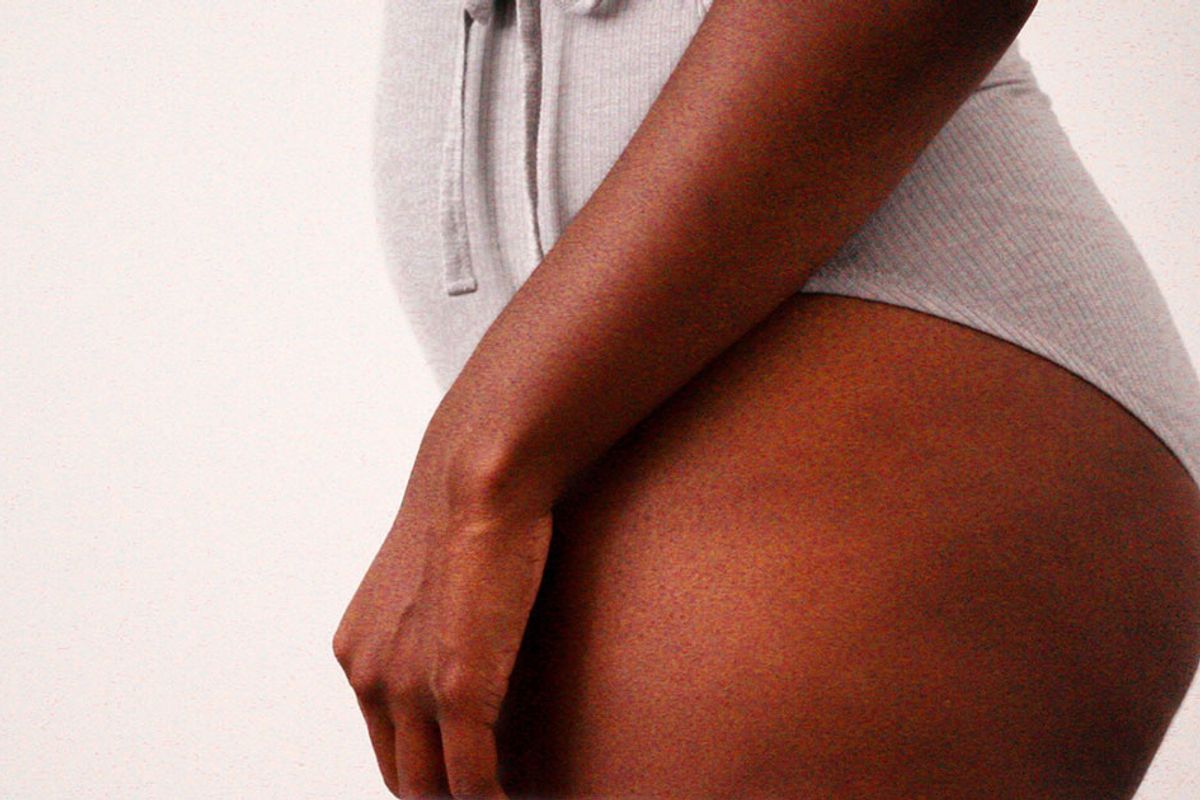 Photo by Leighann Renee on Unsplash
Many of us hate our love handles, viewing the extra layers of cushion as a flaw. We try to cram our rolls into shapewear in order to get a smoother silhouette, only to end up in immense pain from our Spanx at the end of the night. But instead of encouraging women to cover up, one Brazilian designer is encouraging people to embrace their rolls by creating clothes to specifically highlight how beautiful they are.
Karoline Vitto debuted her collection at the Royal College of Art's "All At Once"graduate show. Her line consists of dresses, jumpsuits, and tops with cutouts revealing back, tummy, and boob fat in a fashionable way. To create her clothes, Vitto used materials that are normally used to suck the body in, instead using them to make the body spill out. "I have never seen back rolls being appreciated as much as cleavage, for example. So I wanted to propose finding beauty in what we tend to see as 'flaws,'" Vitto told Bustle.
---
Vitto came up with the idea after hoping a waist clincher would smooth out her own figure. It did not. "The piece was so tight that it took both my mom and sister to help me put it on," Vitto said. "And the result was that, despite having a smaller waist with that piece, some rolls would pop up on my back and some would pop down. And suddenly you see yourself buying a specific type of bra to tuck the back rolls in. And then a compression top to go with that and tummy tucker pants…and it never ends." Been there. Done that. Bought the t-shirt, then felt too insecure to wear it.
In creating the collection, Vitto wanted to explore body image. Each piece of clothing comments on a specific beauty ideal, like a dress with an elastic strap that cuts across the breast which was inspired by Vitto's (and probably every woman's) experiences of not being able to find a properly fitting bra."I wanted to question why we submit ourselves to constant body modifications, or tight lingerie, or why we body shame ourselves so much, when we could see our bodies as something that could be appreciated by its natural texture, form or lines," Vitto said.

While many women feel insecure about their own "jiggly parts," the collection was well received. "Women with different body types, sizes, and backgrounds have been messaging me to say that they felt somehow represented by what I was doing, and for me that's the most important thing," Vitto said. "If someone looks in the mirror and doesn't see their bodies as something to be changed anymore, my role was done. That would make me the happiest."

Most importantly, Vitto's collection teaches us a lesson in owning our body as it is. Your rolls don't have to be shameful, they can literally be a work of art.