popular
Gifts that Give Back: Shop the Upworthiest Place for Gifts & Giving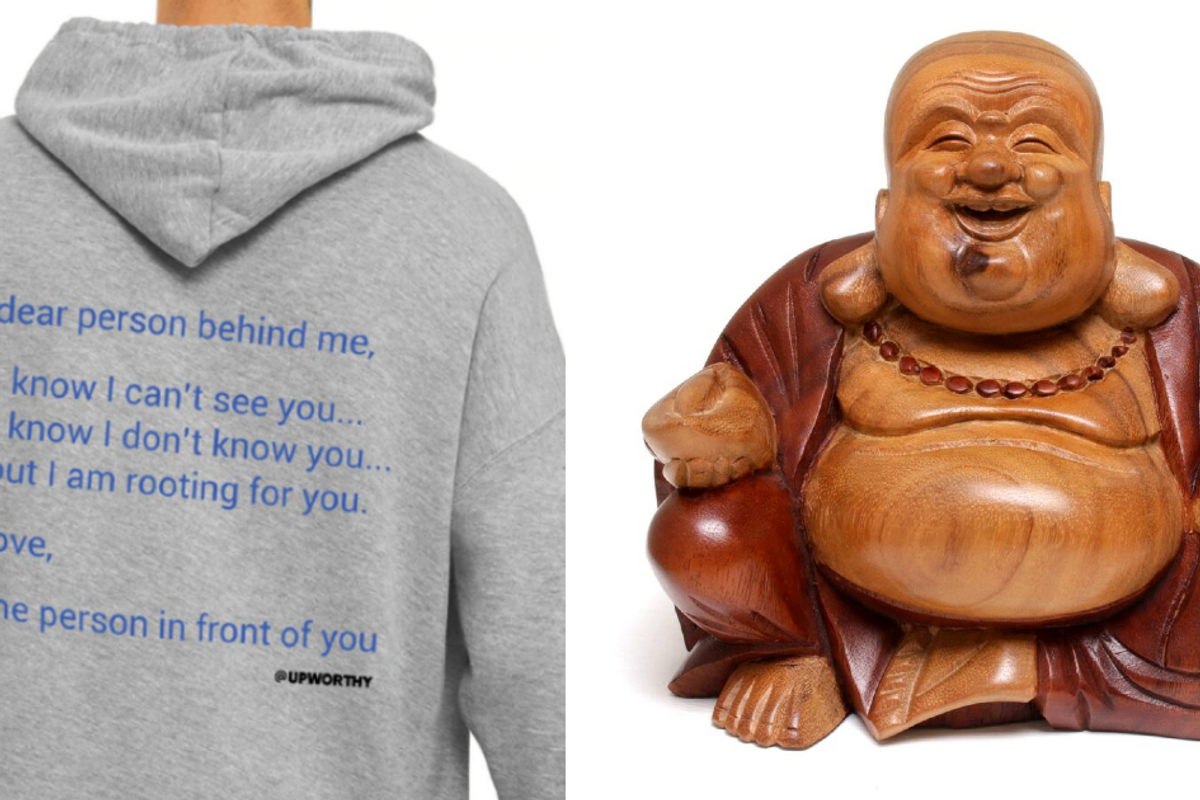 This year is different. Everything you feel, say, and do is different and matters like never before.
So, how about we let the good gifts roll?
Explore our brand new GOOD Market, a curated shop of goods that do good, and discover the perfect gifts for your quirky, picky, practical, eccentric, "don't know what to give them" family and friends.
On the giving side — every one of these is a gift that gives back. We believe in the power of your purchase, in sharing the best of humanity with the rest of the world, so every GOOD Market purchase supports local artisans and social causes around the world.
GOOD Market is a collaboration with NOVICA, one of the world's largest impact marketplaces for artists and artisans around the world. Here, you'll find gifts that fit the person, not just the holiday. You'll find something for every friend and family member – and great ways to celebrate a year where some days have been built around waiting for a delivery.
Here are a few suggestions for keeping this holiday season meaningful and memorable.
Gifts for those Home Not Alone aka "Family Gifts"

In a year of laughter and tears, it's time to find the perfect gift to express all they mean to you whether you're bound to them 24/7 or only sharing a screen.
GOOD Market's Artisan Gifts by global artisans range from the cool to the beautiful to the "you've got to be kidding me – posting this right now!" kind of gifts. They include jewelry and apparel, original one-of-kind artworks, archeological replicas, global decor, and countless other cultural treasures. This is the perfect place to get your loved ones gifts as special as they are.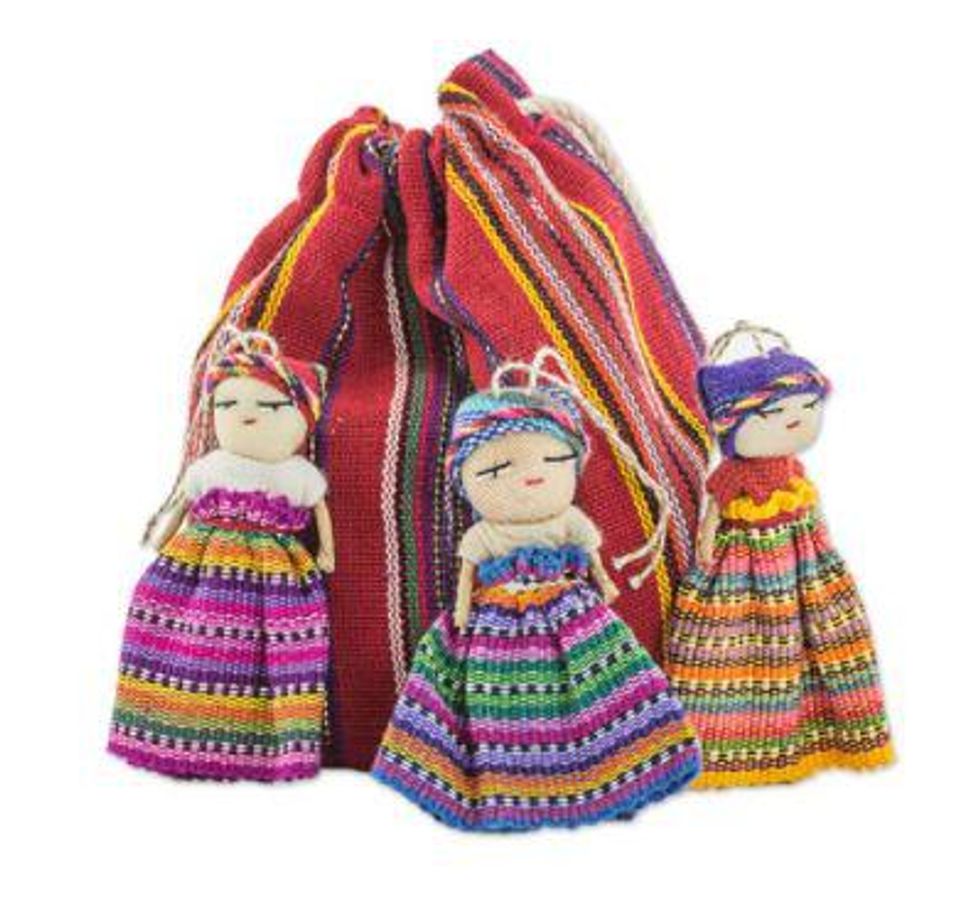 Worry Wall Dancers (Guatemala)
Upworthy Merchandise

GOOD Market also offers a unique range of Upworthy Merch. The type of apparel that makes it easier to show everyone where you stand. This gear lets you broadcast your intention to stand up and not just stand by. Make a powerful statement with our ethically-sourced, made-in-the USA shirts and hoodies.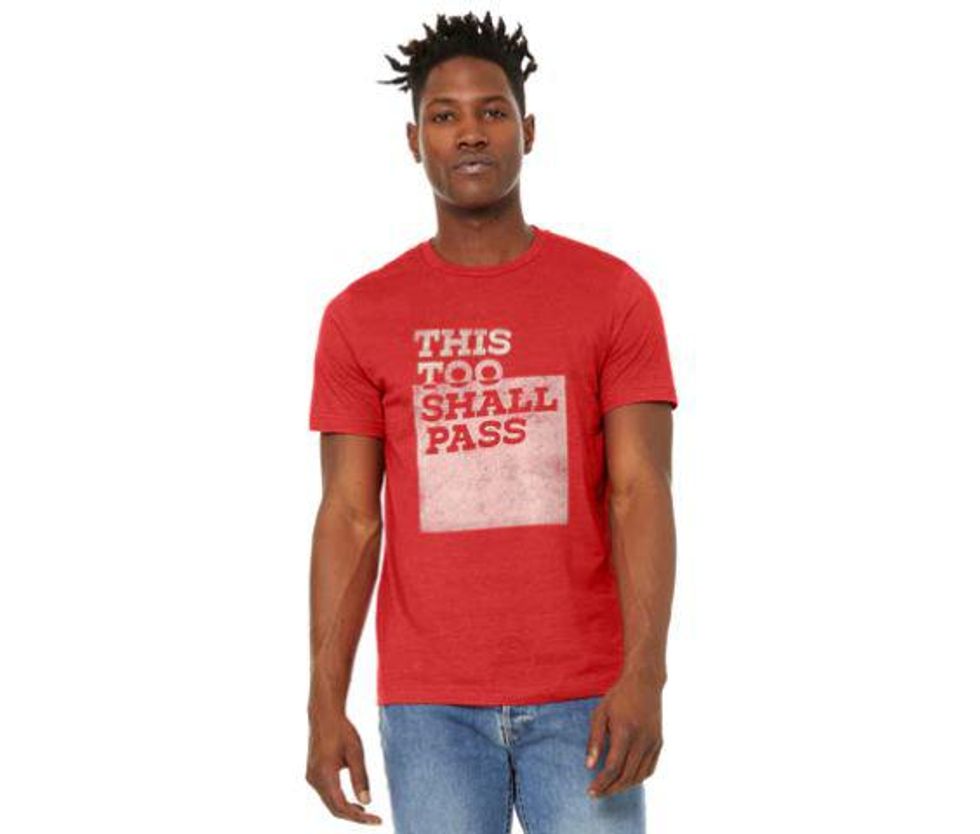 This Too Heather Red Unisex Sueded Jersey T-Shirt
Gifts for those Who Ain't Going Nowhere aka "The Kalamazoo to Kathmandu Blues"
Grab something from our GOOD for the Home Collection – it's perfect for bringing a touch of faraway dreaming to multi-purpose work and living spaces. From hand-tooled leather catch-alls to Peruvian ekekos and retablos there is something to quench the longing of everyone resigned to traveling sometime next year. Explore our GOOD Gift Suggestions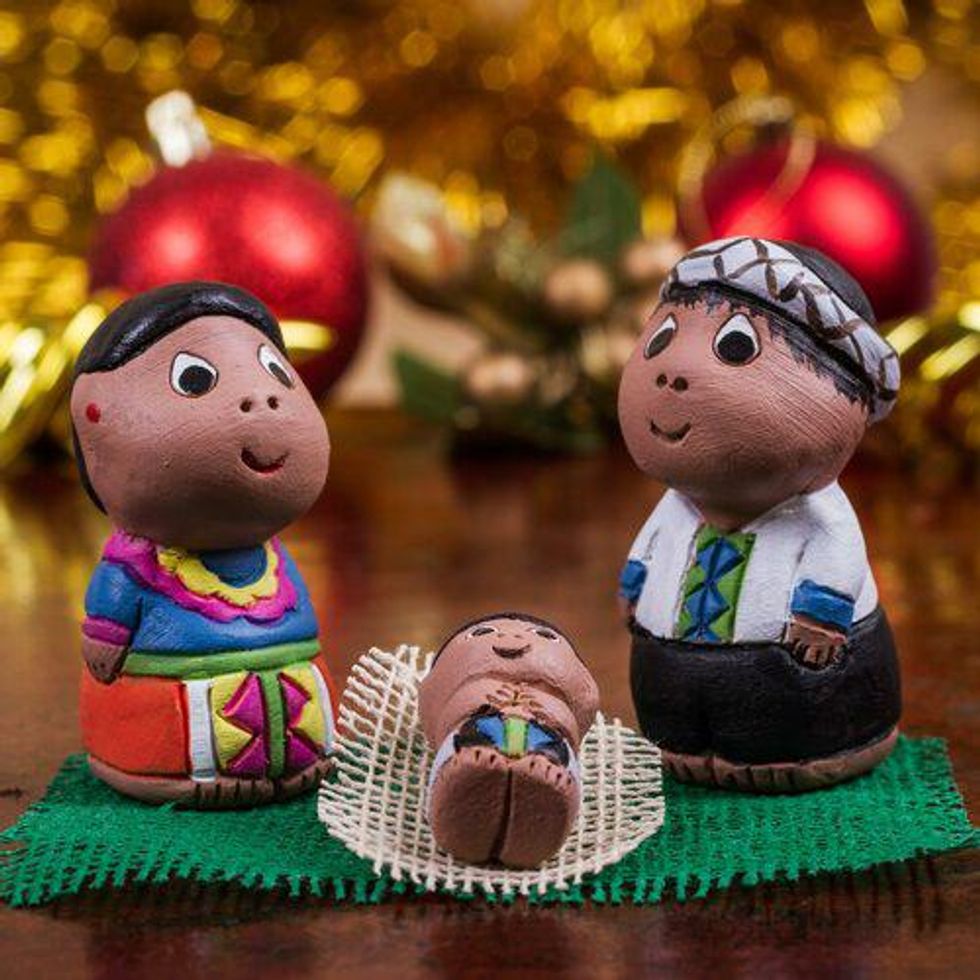 Handcrafted 3-Piece Shapivo Nativity Scene
Jewelry for All Seasons & Reasons
GOOD Market artisan jewelry does a whole lot of good. Our collection of traditional and contemporary designs, precious metals, and gemstones celebrate our commitment to doing and standing for what is right.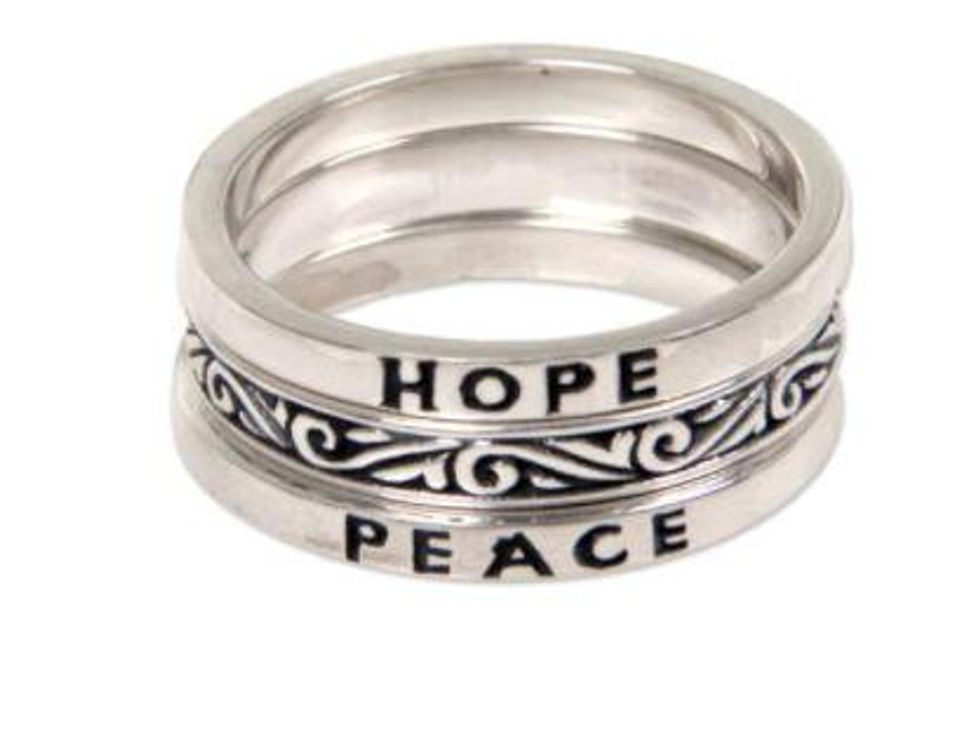 Hope and Peace Sterling Silver Stacking Ring Set
Continue...
Our favorite TikToker showed us that no matter what you're going through you will get through it. Shop this exclusive collaboration between @upworthy and the incomparable @TegaReacts and just Continue …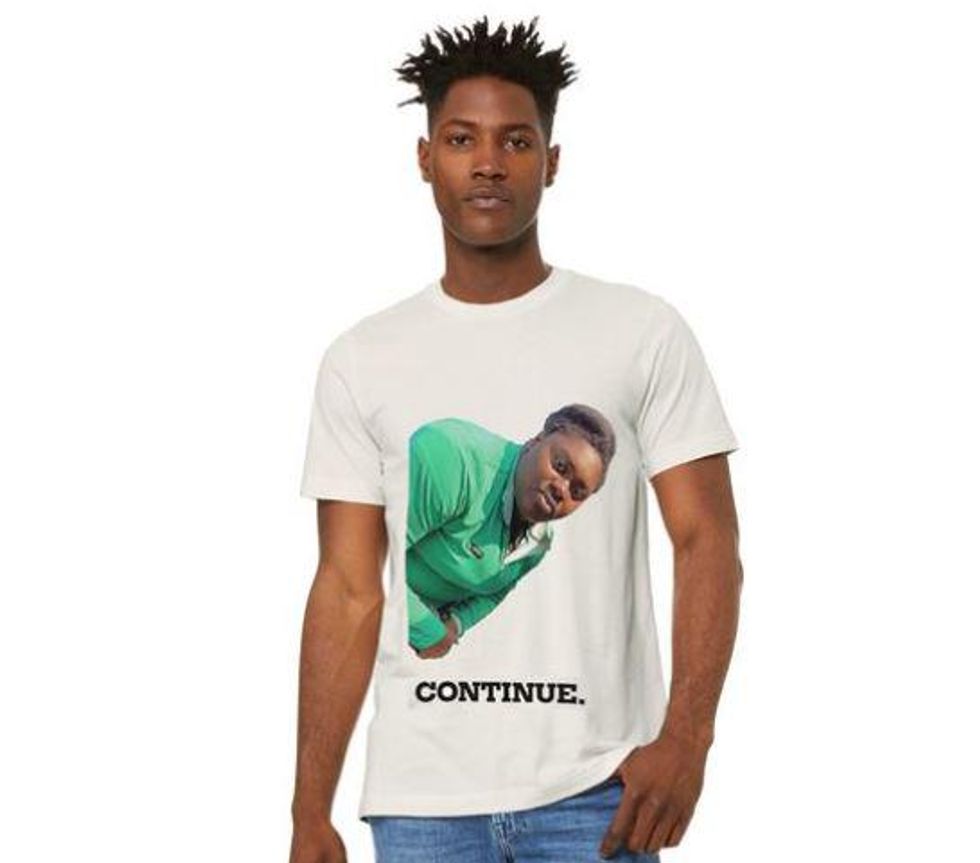 Continue Upworthy X Tegareacts Collaboration
Gifts Too Quirky for Words aka the "Different Drum" Guide

Beaded bandanas,rubber porcupine desk cups, and other never-imagineds live side by side in the GOOD Market. For those on your list that march to the beat of a different drum or just embrace the whimsical on the daily, this is your destination. You'll find everything from a rooster on a tortoise sculpture to hand-crocheted taco earrings. Let the fun begin.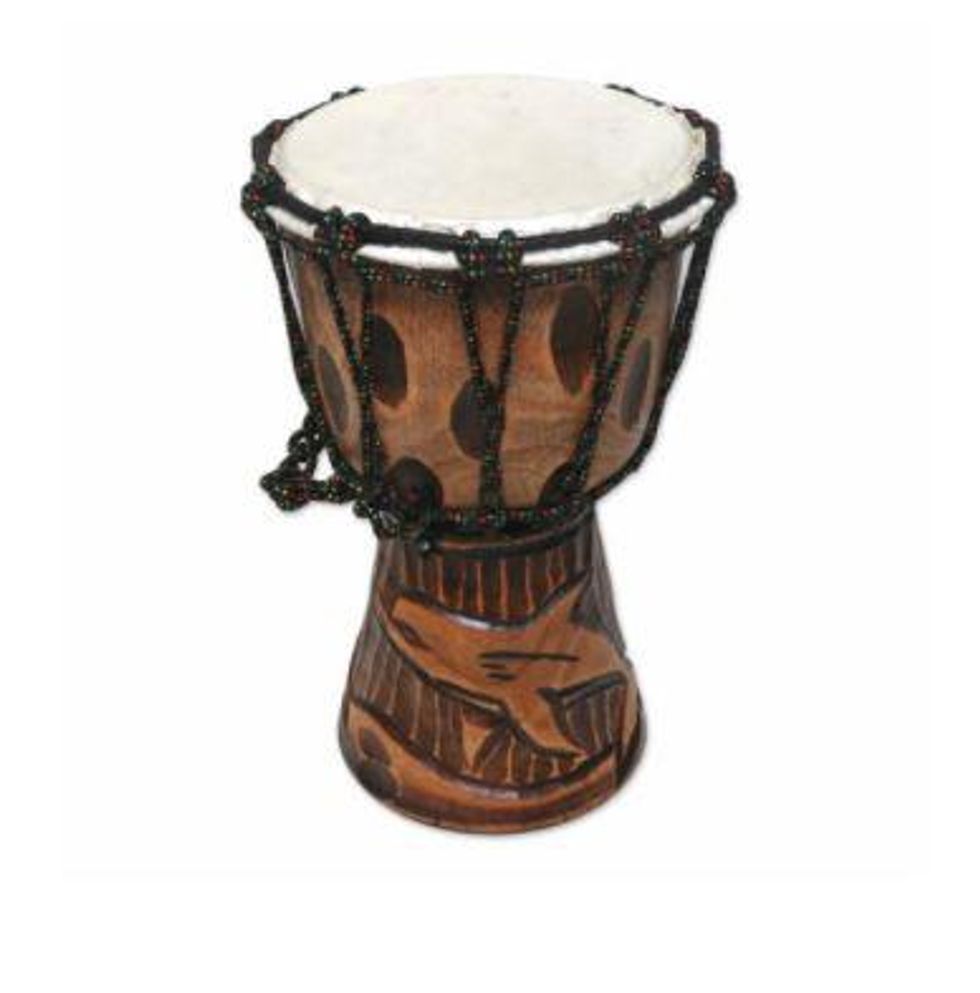 Dolphin-Themed Mahogany Mini Djeme Drum from Bali
Gifts for Keeping it Cozy
The look of quarantine season is cozy and lounging at home — from scarves to sweaters or cushions to throws, our collection of handknit and handwoven GOOD Market Clothing is soft, stylish and oh-so-comfortable.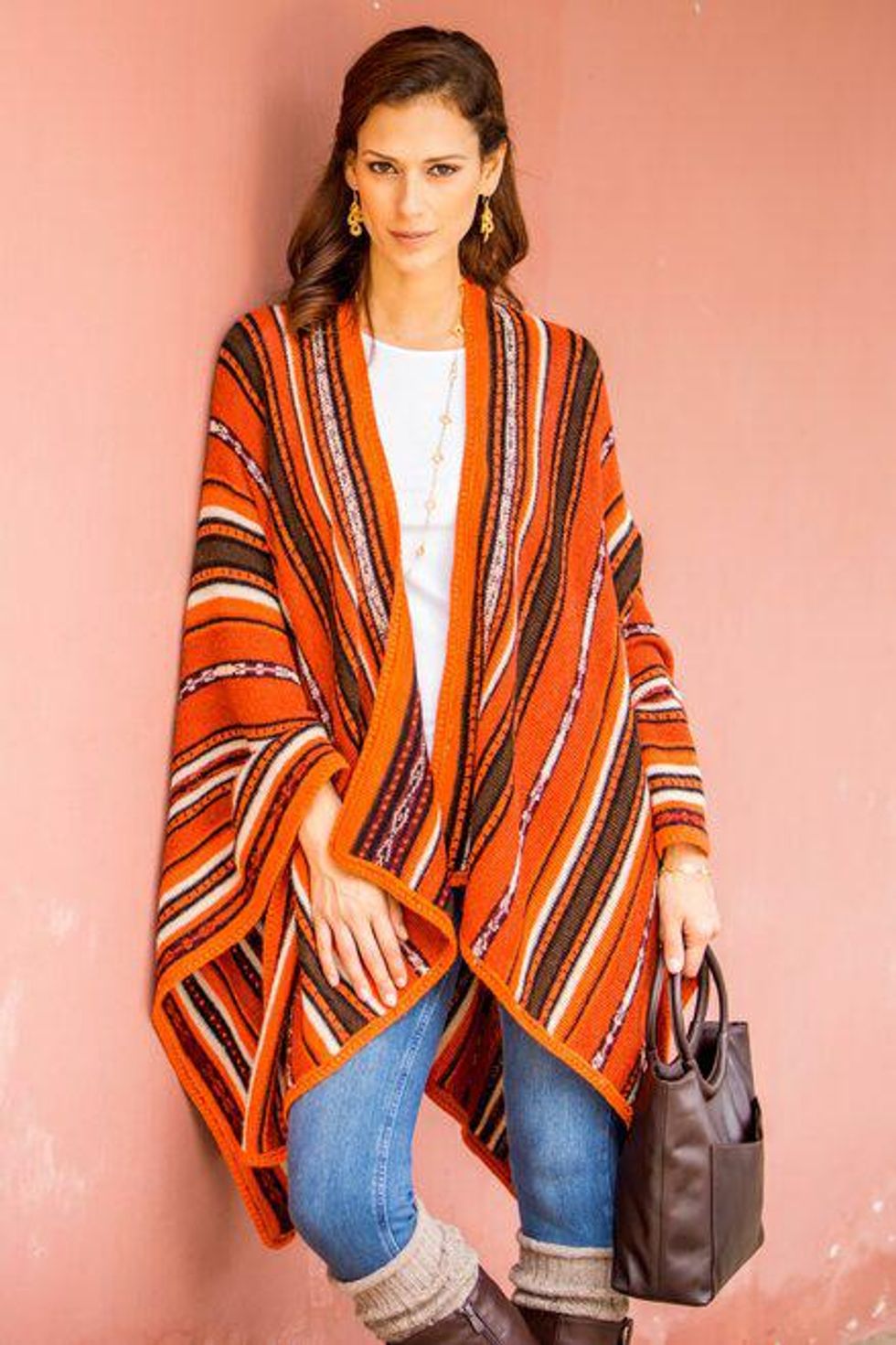 Alpaca Striped Kimono Ruana in Orange
Stocking Stuffers

Face masks have replaced the season's ubiquitous socks and you'll find hundreds of GOOD Face Masks perfect for gifting. This year tourism is down and many local markets have closed, forcing artisans around the world to make face masks to survive. Their amazing creations have allowed them to support their families, offer work to their neighbors, and keep global craft traditions alive all while helping the rest of us to mask up to stop the spread of COVID-19.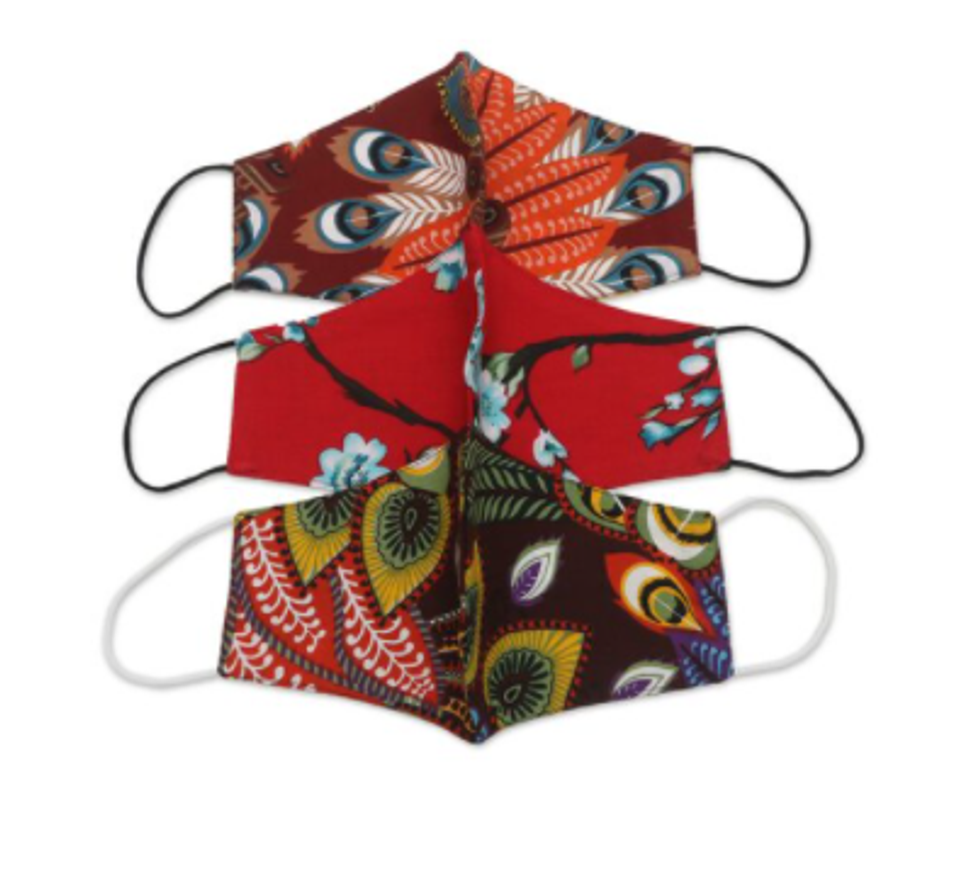 3 Colorful Nature Print 2-Layer Rayon Ear Loop Face Masks
It's time to find the good in everything - after all, that's what this season could really be about. Show someone you care for them and acknowledge the way they have cared for you. As the saying goes: it's the thought that counts. And GOOD Market is the perfect place to make thoughtful, conscious choices this holiday. Choose gifts that give back.