Joy
This Giving Tuesday, Furbo makes it easier than ever to support dogs in need
Every Furbo purchase helps provide additional support for dog shelters & rescues.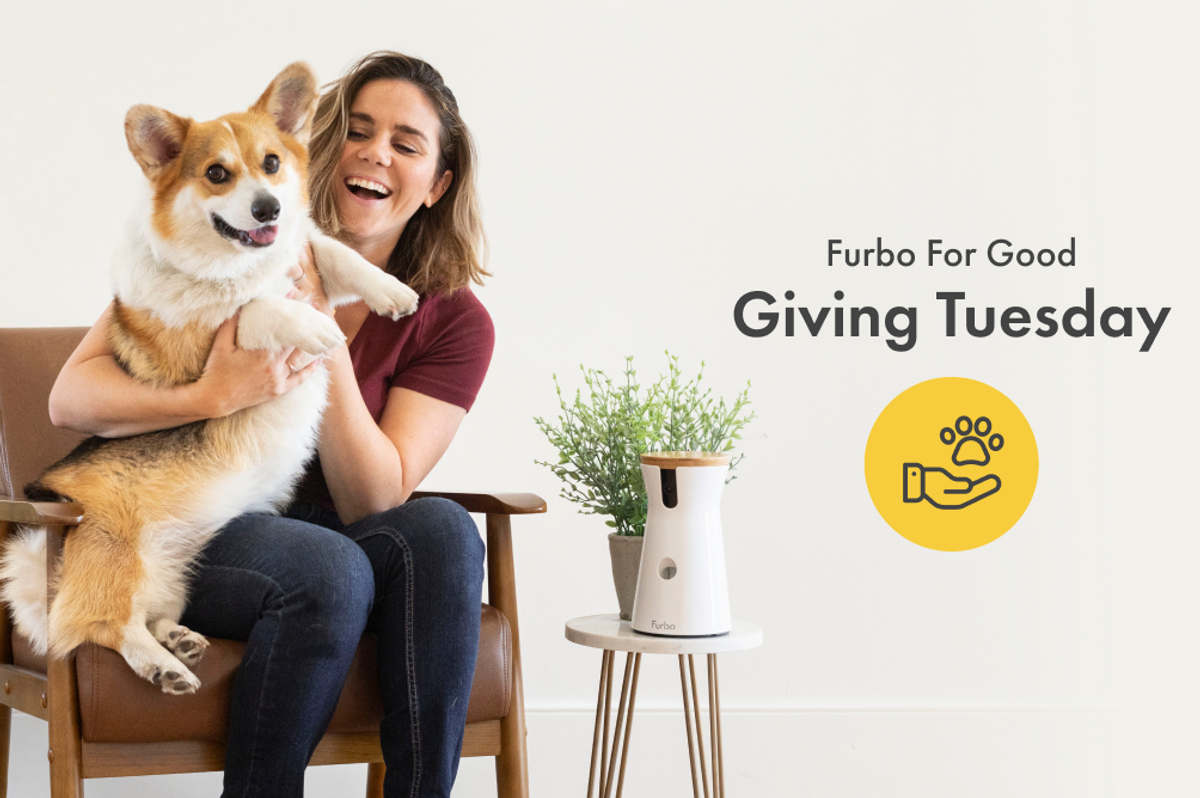 Image via Furbo
Every year, six million lost or abandoned animals end up in shelters or rescues. Thankfully, 76% of those pets are adopted by their forever family. Of course, the dream is to find every stray animal a loving home, but getting there takes time, money, and resources.


If you're a dog lover, especially with a rescue pup, you understand the importance of supporting animal rescue organizations and shelters. Like you, Furbo Dog Camera wants to ensure all dogs are safe and happy at home. That's why they founded Furbo For Good, the company's charitable initiative that supports rescued dogs. And this Giving Tuesday, they'll be doing more for pets in need than ever before!
---
Image via Furbo
Throughout the year, for every Furbo Dog Camera purchased, Furbo for Goodsponsors one rescued dog by providing meals, healthcare, training, and all the love a good boy/girl needs. That's because it's their mission to actively make a difference in pets' lives before they've found their forever home. However, Furbo wants to contribute even more for Giving Back Tuesday.

Image via Unsplash
First and foremost, Furbo understands that they provide pet owners with peace of mind. Now they want to give that same peace of mind to the places that help stray animals the most. That's why during Giving Tuesday this year, Furbo For Good will donate two Furbo Cameras to a dog rescue, animal shelter, or medical charity for each Furbo purchased. We all know how much our dogs do for us, which is why Furbo wants to double the happiness.
This Tuesday, one Furbo for your home = two Furbos for dogs waiting for their forever homes. That's a reason for happy zoomies.
Image via Furbo
From new puppy woes to senior dogs recovering from surgery - Furbo helps pet parents know what's happening when they're not at home. Adoptive dog parents have shared countless stories of the change Furbo has made when getting a new family pet adjusted to their forever home, and we're honored to be part of that transition. That's because, at its core, the Furbo Dog Camera provides connection, comfort, and ease of mind for you and your pets when you are not home. Most importantly, these features have helped keep dogs safe when they're home alone. Last year, Furbo Dog Camera helped save 27,865 dogs' lives, and thanks to Furbo For Good x Giving Tuesday, it can be even more.
This Giving Tuesday, give yourself peace of mind and give dogs in need something special. Click here to learn more about Furbo Dog Camera.