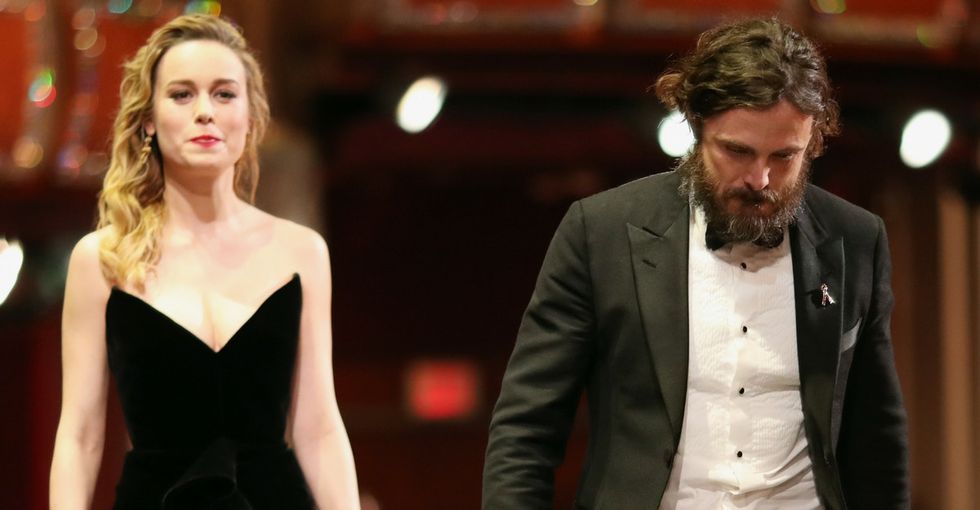 Last year Brie Larson presented Casey Affleck with the Oscar for Best Actor, and it was ... uncomfortable.
Just a year earlier, Larson had won the Oscar for her powerhouse performance in "Room," playing a woman who was held kidnapped, sexually assaulted, and forced to live in captivity with her young son. Hers was a moving performance that reflected a lot of Larson's own advocacy work for victims of sexual harassment and violence. But then she was asked to present one of acting's top honors to Affleck, who had been sued on multiple occasions for sexual harassment years earlier.
The audience erupted in applause as Affleck's name was announced and he took the stage — with one very notable exception: Larson. After offering Affleck a polite hug, she stood off to the side, motionless. In a pre-#MeToo, pre-Time's Up environment, her reluctance to follow the unspoken rules of being a presenter was a statement in itself.
---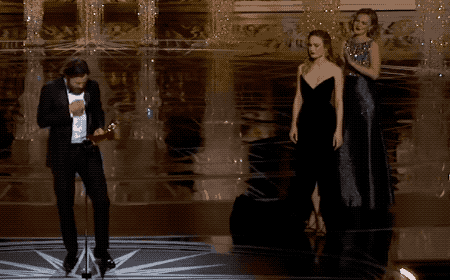 #MeToo demonstrators. Photo by Mark Ralston/AFP/Getty Images.