Innovation
California lawmaker introduces 'CAREN' Act to outlaw racially-motivated 911 calls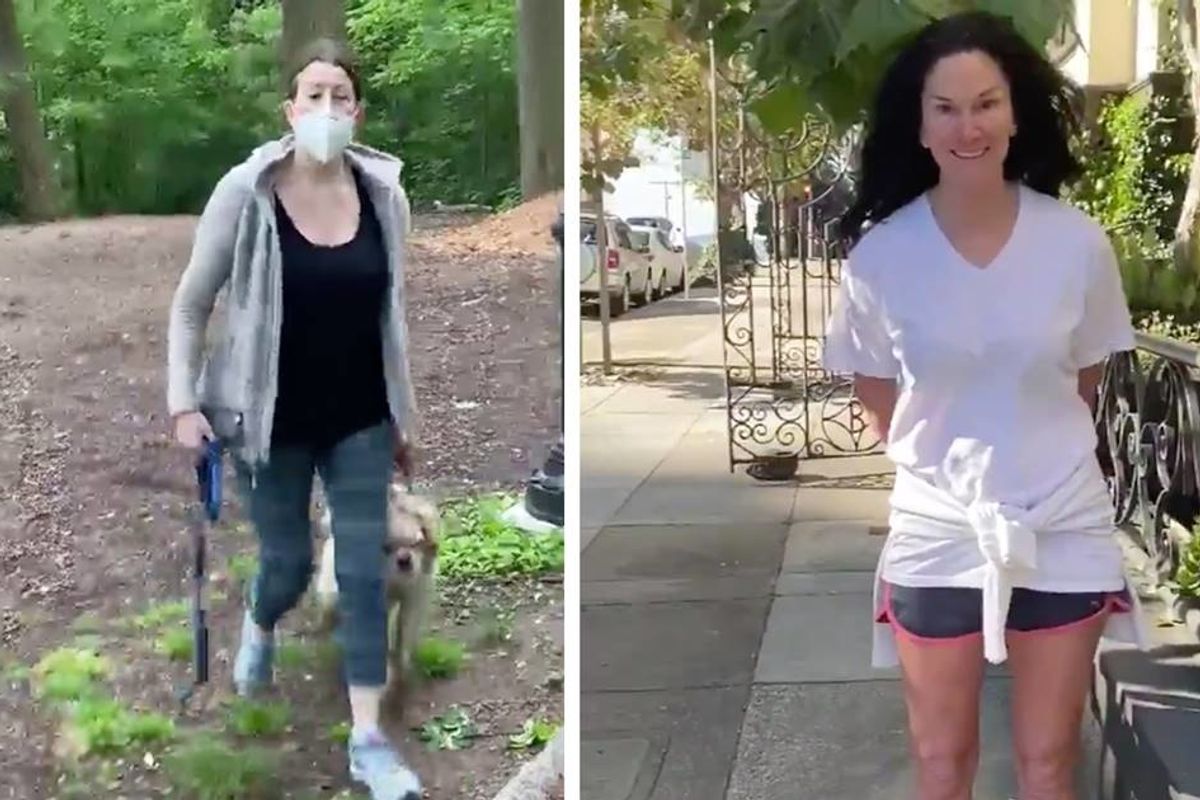 via Melody Cooper / Twitter and Jamietoons / Twitter
A San Francisco lawmaker wants to clamp down on people who make racially-motivated 911 calls and it has a funny name.

San Francisco Supervisor Shamann Walton introduced an ordinance to outlaw racially-motivated 911 calls and it's called the CAREN Act. The acronym stands for Caution Against Racially Exploitative Non-Emergencies.
Over the past year or so there has been a rash of incidents where white women have called 911 to report people of color who make them uncomfortable while going about their daily lives.
These people are colloquially known as "Karens."
---
(Although there has been some push-back against the name Karen because it's used to propagate a stereotype against white women. Shouldn't those in the fight for racial justice stand against stereotypes even if they apply to the privileged?)
The calls put people of color in the dangerous positions of being arrested for a crime they didn't commit or an interaction with the police that turns violent.
Recently, there was the woman in Central Park who threatened to call the police on a Black bird-watcher who asked her to put her dog on a leash.
There was the woman in Oakland, California who called the police on a Black family having a cookout.
There was also the woman who called the police on a Black man stenciling "Black Lives Matter" on his own house.
The list goes on and on.

The new law is an attempt to punish those who think that they can use the police to intimidate people of color who aren't doing anything wrong. The bill is similar to California state Assembly member Rob Bonta's Assembly Bill 1550 that calls for consequences for those who use law enforcement to based on biases toward race, class, outward appearance and religion.
Walton says both measures "are part of a larger nationwide movement to address racial biases and implement consequences for weaponizing emergency resources with racist intentions."
"This bill could protect millions of Californians from becoming targets of hate and prevent the weaponization of our law enforcement against communities of color," Bonta said in an online release.

Los Angeles City Councilman Curren Price introduced a similar bill recently to explore "criminal penalties, rights of victims to bring private civil actions and cost recovery by the City."
The passed, the bills would work to give people pause before thinking they should use the police as a way to carry our their racial grievances or discomfort. They will also prevent law enforcement from having to dedicate resources to calls that aren't important.
Hopefully, the bill will also allow all the women who've had to deal with being named Karen over the past year to sleep easy knowing that their name is no longer attached to an ethnic stereotype.