Connections Academy
True
Teens of today live in a totally different world than the one their parents grew up in. Not only do young people have access to technologies that previous generations barely dreamed of, but they're also constantly bombarded with information from the news and media.

Today's youth are also living through a pandemic that has created an extra layer of difficulty to an already challenging age—and it has taken a toll on their mental health.
According to Mental Health America, nearly 14% of youths ages 12 to 17 experienced a major depressive episode in the past year. In a September 2020 survey of high schoolers by Active Minds, nearly 75% of respondents reported an increase in stress, anxiety, sadness and isolation during the first six months of the pandemic. And in a Pearson and Connections Academy survey of US parents, 66% said their child felt anxious or depressed during the pandemic.
However, the pandemic has only exacerbated youth mental health issues that were already happening before COVID-19.
"Many people associate our current mental health crisis with the pandemic," says Morgan Champion, the head of counseling services for Connections Academy Schools. "In fact, the youth mental health crisis was alarming and on the rise before the pandemic. Today, the alarm continues."
Mental Health America reports that most people who take the organization's online mental health screening test are under 18. According to the American Psychiatric Association, about 50% of cases of mental illness begin by age 14, and the tendency to develop depression and bipolar disorder nearly doubles from age 13 to age 18.
Such statistics demand attention and action, which is why experts say destigmatizing mental health and talking about it is so important.
"Today we see more people talking about mental health openly—in a way that is more akin to physical health," says Champion. She adds that mental health support for young people is being more widely promoted, and kids and teens have greater access to resources, from their school counselors to support organizations.
Parents are encouraging this support too. More than two-thirds of American parents believe children should be introduced to wellness and mental health awareness in primary or middle school, according to a new Global Learner Survey from Pearson. Since early intervention is key to helping young people manage their mental health, these changes are positive developments.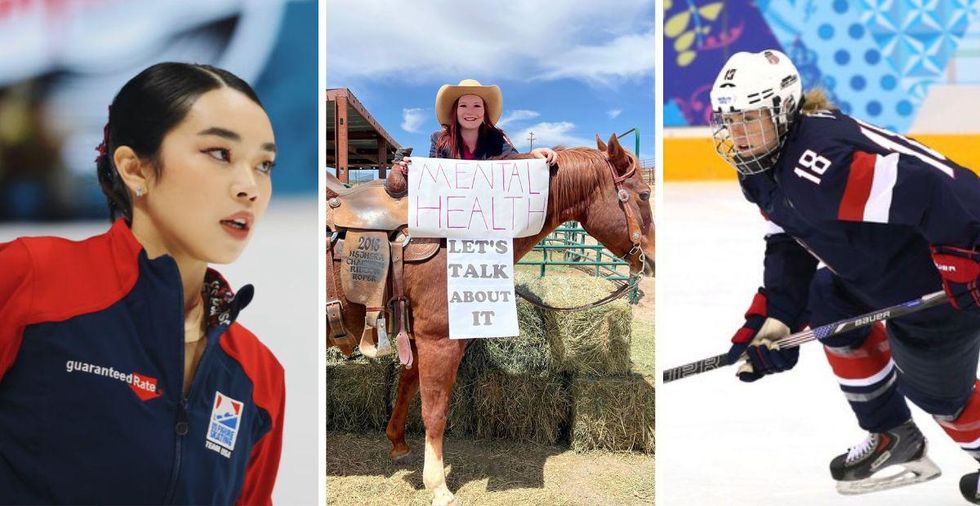 In addition, more and more people in the public eye are sharing their personal mental health experiences as well, which can help inspire young people to open up and seek out the help they need.
"Many celebrities and influencers have come forward with their mental health stories, which can normalize the conversation, and is helpful for younger generations to understand that they are not alone," says Champion.
That's one reason Connections Academy is hosting a series of virtual Emotional Fitness talks with Olympic athletes who are alums of the virtual school during Mental Health Awareness Month. These talks are free, open to the public and include relatable topics such as success and failure, leadership, empowerment and authenticity. For instance, on May 18, Olympic women's ice hockey player Lyndsey Fry will speak on finding your own style of confidence, and on May 25, Olympic figure skater Karen Chen will share advice for keeping calm under pressure.
Family support plays a huge role as well. While the pandemic has been challenging in and of itself, it has actually helped families identify mental health struggles as they've spent more time together.
"Parents gained greater insight into their child's behavior and moods, how they interact with peers and teachers," says Champion. "For many parents this was eye-opening and revealed the need to focus on mental health."
It's not always easy to tell if a teen is dealing with normal emotional ups and downs or if they need extra help, but there are some warning signs caregivers can watch for.
"Being attuned to your child's mood, affect, school performance, and relationships with friends or significant others can help you gauge whether you are dealing with teenage normalcy or something bigger," Champion says. Depending on a child's age, parents should be looking for the following signs, which may be co-occurring:
Perpetual depressed mood
Rocky friend relationships
Spending a lot of time alone and refusing to participate in daily activities
Too much or not enough sleep
Not eating a regular diet
Intense fear or anxiety
Drug or alcohol use
Suicidal ideation (talking about being a burden or giving away possessions) or plans
"You know your child best. If you are unsure if your child is having a rough time or if there is something more serious going on, it is best to reach out to a counselor or doctor to be sure," says Champion. "Always err on the side of caution."
If it appears a student does need help, what next? Talking to a school counselor can be a good first step, since they are easily accessible and free to visit.
"Just getting students to talk about their struggles with a trusted adult is huge," says Champion. "When I meet with students and/or their families, I work with them to help identify the issues they are facing. I listen and recommend next steps, such as referring families to mental health resources in their local areas."
Just as parents would take their child to a doctor for a sprained ankle, they shouldn't be afraid to ask for help if a child is struggling mentally or emotionally. Parents also need to realize that they may not be able to help them on their own, no matter how much love and support they have to offer.
"That is a hard concept to accept when parents can feel solely responsible for their child's welfare and well-being," says Champion. "The adage still stands—it takes a village to raise a child. Be sure you are surrounding yourself and your child with a great support system to help tackle life's many challenges."
That village can include everyone from close family to local community members to public figures. Helping young people learn to manage their mental health is a gift we can all contribute to, one that will serve them for a lifetime.
Join athletes, Connections Academy and Upworthy for candid discussions on mental health during Mental Health Awareness Month. Learn more and find resources here.
The leak from the Supreme Court about overturning Roe v. Wade caused many people with uteruses to go into a tailspin. People began scheduling appointments for long-term birth control. Some opted for permanent birth control. Others stocked up on Plan B or called in preemptive prescriptions for the abortion pill mifepristone. In addition to making tangible plans for what the future might hold in some of these trigger states, people took to the streets to make their voices heard. Protests were held across America against the proposed overturning of Roe v. Wade, which protects people's right to abortion under the 14th Amendment.
People are also organizing over social media. They're helping locate nonprofits that will help cover the cost of travel from a restricted state to states where abortion will remain legal. Secret Facebook groups are popping up to help arrange transportation and accommodations for those who need access to safe reproductive care. People are coming together in ways you see in movies, all in an effort to prevent inevitable deaths that would occur if people attempt home abortions. It's both heartwarming and heart-wrenching that this is something that needs to be done at all. It doesn't stop with determined activists and housewives across the country, this fiery spirit has reached corporations as well.
Amazon, Apple, Microsoft and Tesla have all announced they will be reimbursing employees for travel expenses incurred while seeking abortion services, and, without taking an official stance on the law itself, Salesforce has offered to help relocate any employee who wants to move out of Texas in light of Texas' Senate Bill 8. Uber and Lyft said they will cover any legal fees for drivers who are sued due to Oklahoma's new law that would allow citizens to sue someone that helped another person secure an abortion.
Starbucks is the latest large company to throw its metaphorical hat in the ring to help its employees get safe reproductive care. The coffee company isn't new to championing its employees' civil rights through its policies and insurance plans. Starbucks' insurance plans have covered gender-affirming care, including gender reassignment surgery, since 2012.
The insurance plan offered through Starbucks covers the travel expenses for its employees and their dependents. The benefit is available if the employee or enrolled dependent has to travel more than 100 miles from their home to receive the appropriate reproductive care. While Starbucks hasn't worked out all the details, the move will allow employees to have a sense of control over what happens with their bodies.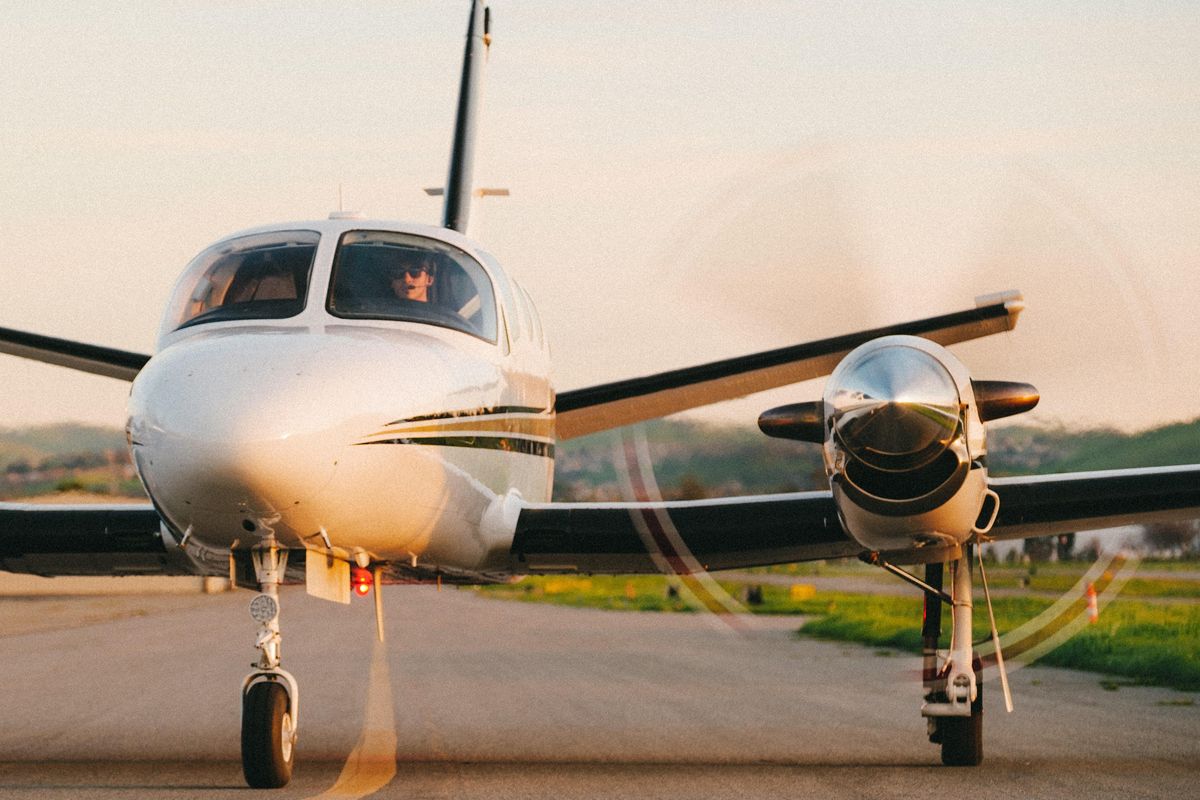 Photo by
Chris Leipelt
on
Unsplash
Resources to help people get safe access to abortions are popping up in some unexpected places. In addition to larger companies and nonprofits providing assistance, a group of volunteer pilots has created an organization called Elevated Access to fly people seeking the procedure to an unrestricted state free of charge. Currently there are about 50 pilot volunteers.
If you live in a state that has a trigger law that will go into effect immediately if Roe v. Wade is overturned, you should become familiar with organizations like the ACLU and Planned Parenthood. Midwesterners should know about Midwest Access Coalition, which provides travel, accommodations, food, childcare, medicine and emotional support for people traveling to, from and within the Midwest. ARC Southeast helps people in the southern states of Alabama, Florida, Georgia, Mississippi, South Carolina and Tennessee with funds for the procedure as well as rides, accommodations and escorting to the clinic. Kentucky Health Justice Network provides procedure funding, travel support and interpretation services for Kentucky clients seeking care, no matter where they have to travel.
While the future of abortion access may seem bleak, organizations, companies and regular people are providing guideposts for people who may find themselves in a situation where these services are needed.
Photo from Upworthy Library
Teddy the two-toed sloth has become a proud papa and thanks to a video posted by the St. Augustine Alligator Farm Zoological Park, we all get to witness the adorable reunion with his newborn son.
Mama sloth, aka Grizzly, gave birth to their healthy little one in Feb 2022, which delighted more than 3,000 people on Facebook.
The video, posted to the Florida zoo's YouTube page, shows Grizzly slowly climbing toward her mate, who is at first blissfully unaware as he continues munching on leaves. Typical dad.
Teddy quickly kicks into love mode once he sees his precious cub, however. Pretty soon it's nothing but a sweet nose nuzzle fest. Be still, my sloth-loving heart!
As with most mammals, male sloths don't typically care for their young. Usually a sloth mama will go it alone, spending up to six months with the little one clinging to her chest as she traverses the trees. Eventually she'll spend time teaching the cub to climb, forage and even do the "poop dance" (yes, it's a real thing with sloths). But still, it remains a solo job.
It seems that Grizzly and Teddy are looking to do more of a modern family approach, and the zoo plans to respect their wishes. In a follow-up video, Sarah, one of the zoo's bird and mammal curators, praised Teddy for "very smartly" knowing when to give Grizzly and baby their "much needed space." Healthy boundaries at its finest.
It looks like this sloth family of three will continue cuddling away at their sanctuary, and the internet is here for it.
Get stories worth sharing delivered to your inbox
Get stories worth sharing delivered to your inbox