Science & Technology
There's a scientific (and adorable) reason why babies hiccup, according to a new study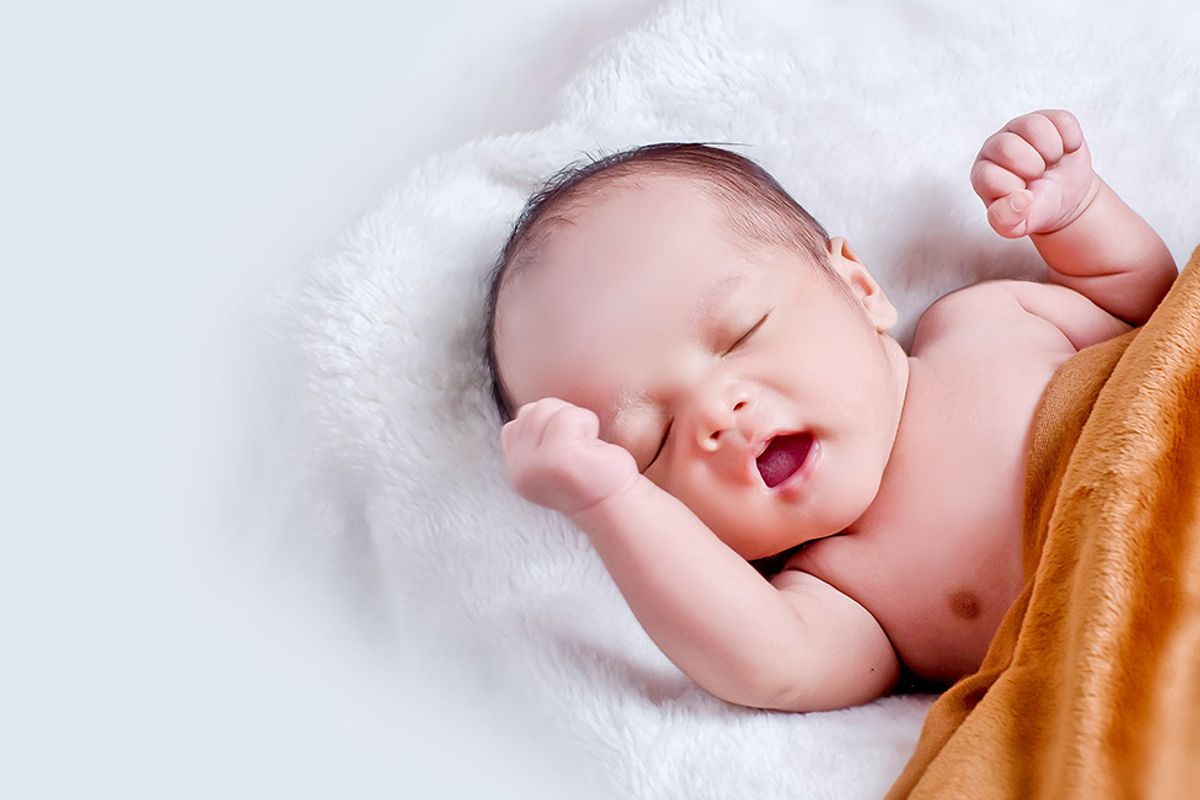 Photo by Kelvin Octa from Pexels
Newborn babies don't seem to do much beyond eating and pooping and, of course, hiccupping. A lot. Parenting advice on how to cure a baby's hiccups runs the whole gamut. It's recommended parents try everything from nursing to stop feeding the baby so much, from giving the baby gripe water to letting the hiccups play their course. But when your baby hiccups too much, you shouldn't freak out. There's a good reason why.
A new study published in Clinical Neurophysiology found that hiccups play an important role in a baby's development. Researchers from the University College London found 217 babies for their study, but only looked at 13 newborns with persistent hiccups. Ten of those babies hiccupped when they were awake, and three hiccupped during their "wriggly" sleep. We have no idea how the scientists got any work done with all that cuteness lying around.
---
The babies, who ranged from 30 to 42 weeks gestational age, had electrodes placed on their scalps. Sensors were placed on their tummies to monitor their hiccups. Their hiccups trigged three brainwaves. The third brainwave helps them learn that there's a correlation to the hiccup sound and the sensation of a hiccup. "When we are born, the circuits which process body sensations are not fully developed, so the establishment of such networks is a crucial developmental milestone for newborns," Dr. Lorenzo Fabrizi, senior author of the study, said in a statement.

It's all part of the process of babies learning how their bodies work. Hiccupping helps babies learn how to control their breathing, so as adults they can do things like breathe deeply or hold their breath for long periods of time, like when something smells really bad on the subway.
"The muscle contraction of a hiccup is quite big -- it's good for the developing brain because it suddenly gives a big boost of input, which helps the brain cells to all link together for representing that particular body part," Kimberly Whitehead, the study's lead author, told CNN.
"I know from personal experience that my wife used to really worry when our baby daughter hiccupped," Fabrizi told the Daily Mail. "As an adult, we worry that it is annoying and unnecessary for them, but these findings suggest there may be a purpose."

Babies start hiccupping when they're in the womb, even as early as nine weeks into pregnancy. Babies can spend 15 minutes each day hiccupping, which is a pretty busy schedule for a newborn.
The researchers also couldn't find a reason for hiccupping as an adult. Whitehead says it could be "a hangover from early periods of our life that persists into later life." In other words, hiccups are great for babies and just annoying for us.