Science
Op-Ed: We can no longer pass the buck on climate action
Society must be unwavering in pursuit of social and environmental justice.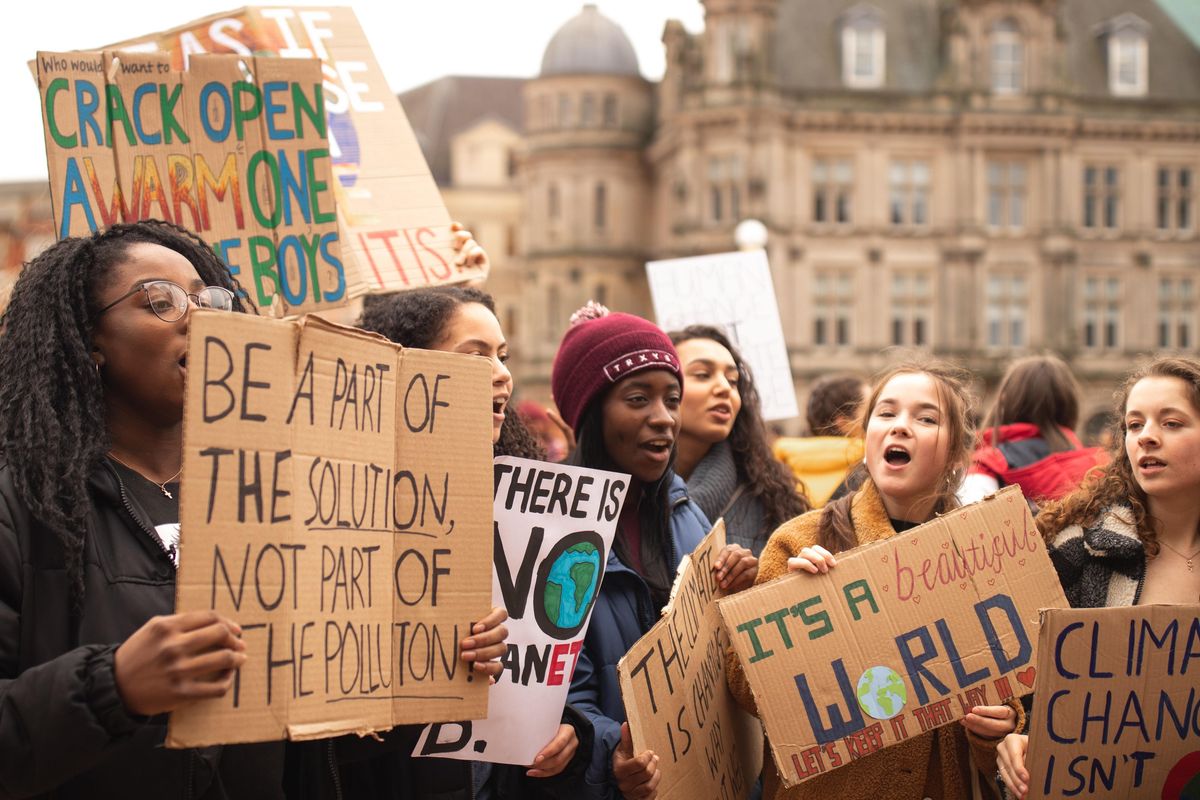 Voices from every part of the world have been calling for action on climate change and the rapid loss of nature for decades, but too many in power have ignored this growing chorus. Even today, with the impacts of climate change starkly evident, many leaders contend that now is *not* the time to take measures to halt or reverse climate change. And despite mounting evidence pointing to the market growth potential of green technology adoption, concerns over the cost of saving the planet at the expense of sparing the global economy from short-term pain have become the preferred stalling tactic.

---
We have now arrived at the end of a very long line of "passing the buck" from generation to generation, and might well run out of time before enough gatekeepers in government and business are convinced to act. Concerned only with near-term growth, they could cause the loss of everything in the next decade, including the very ecosystems that they and everyone on earth depend upon for survival and well-being.
On September 23rd, young people all over the world participated in a strike to make that point. The largest generation of youth in history, we represent a massive wave of voters, workers, and consumers who see the direct link between climate action now and the world's future stability. Our strike underscored the dwindling options available to avert calamity and promote justice for communities bearing the greatest climate change burden.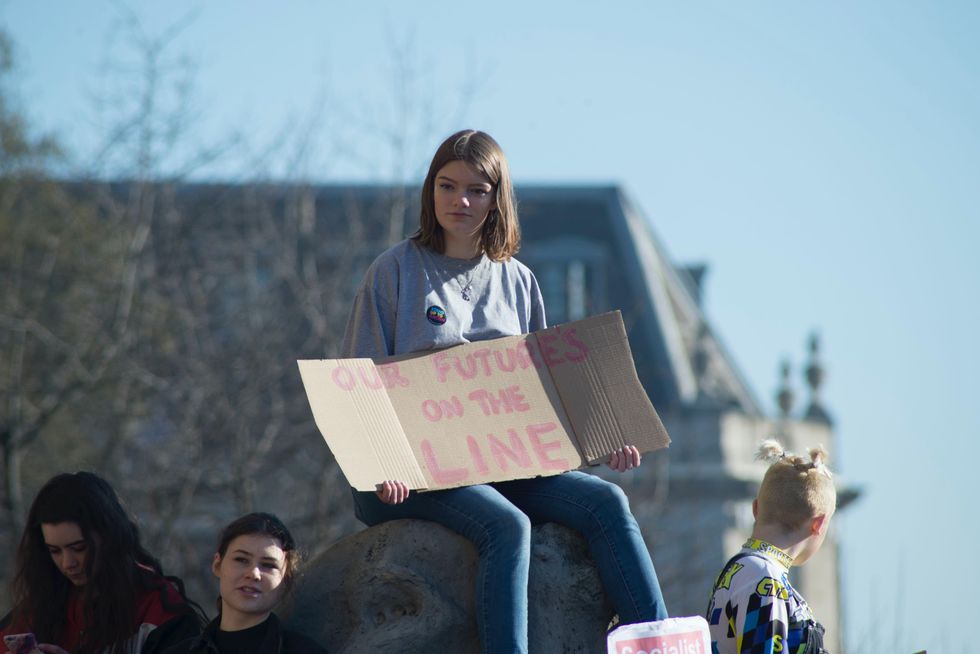 woman holding cardboard signagePhoto by
Josh Barwick
on
Unsplash
Our strength comes from common experience. While our day-to-day lives look different depending on the places we live and languages we speak, we are unified by the grim likelihood of an unlivable future. That realization is based on two facts: climate is changing faster than anticipated, evident in the science and increased headlines of widespread wildfires and floods, scorching temperatures, agricultural failures, and vast injustices; and too many of our leaders continue the longstanding tradition of ignoring the threat.
We are not only striking, we are also acting. From Indigenous youth on the frontlines against destructive megaprojects like the US's Line 3 pipeline and the Philippines' Gened Dam, to child plaintiffs pursuing environmental justice in the courts – everywhere you look, youth are acting for systemic change. We won't do it alone; we need those from every generation who understand the urgency of the climate crisis to join us to address its root causes in concrete ways. Here's where to start:
Society must be unwavering in pursuit of social and environmental justice. Despite contributing the least to climate change, countries and communities across the global south suffer the most severe climate impacts. At the same time, violence against environmental defenders is disproportionately concentrated in this region, overwhelmingly directed at Indigenous Peoples. Every decision must be rooted in a respect for human rights.
We need a transformation of our economic systems. We are living through the dire results of adherence to an economic status quo that expects infinite growth from finite resources. We must actively resist the culture of extraction and acquisition, working to heal our relationship with nature, taking heed of the wisdom of Indigenous Peoples and their stewardship of the land.
We need innovative educational systems that nurture critical thinkers and incorporate traditional knowledge and Indigenous wisdom that support clean economies, setting people up for success in sustainable energy and agriculture. Education has the power to unlock solutions and reshape values, producing lasting change, steering us towards a sustainable, peaceful, equitable future.
Most of all, we need immediate action. This crisis is not happening in some blurry, distant future; it's happening now, everywhere. We are experiencing the consequences of systems built on power and greed, and people are dying because those in power have decided money is worth more than human life.
The complexity and scale of today's environmental crises are enough to leave even committed optimists frozen with fear, but the mass mobilization of youth is proving it doesn't have to be this way. Our generation is carving an identity of perseverance, accountability, and determined resistance to unjust, unsustainable systems. We are bringing our collective voices to international policy processes through self-organized channels, calling for proactive steps toward meaningful youth participation.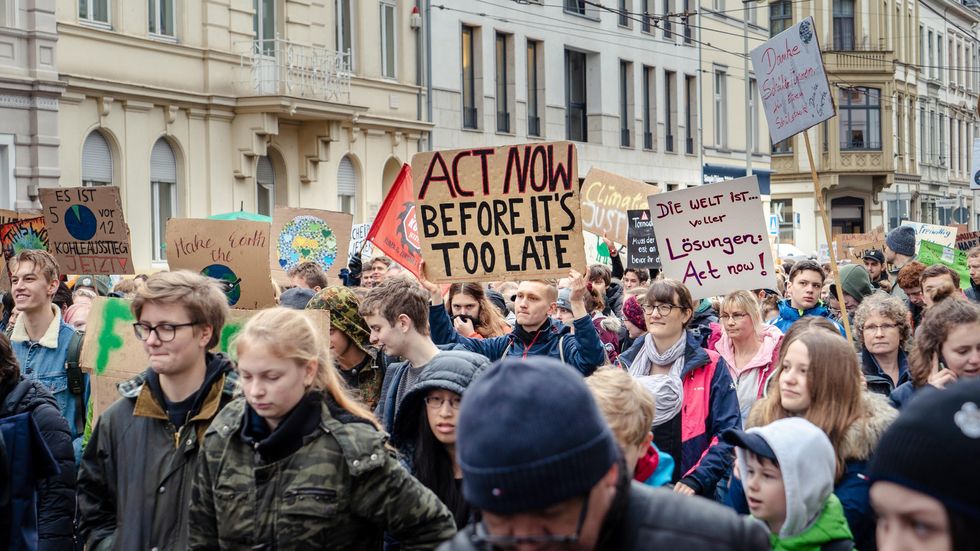 people walking near white concrete buildingPhoto by
Mika Baumeister
on
Unsplash
This will feel immediately familiar to all who have acted for the environment in the past. Your generation will remember how many in power were quick to dismiss your calls for change. You may have experienced what we face now; in hostile spaces, we are silenced, criminalized, or intentionally misinterpreted to preserve the status quo. Elsewhere, our calls for justice are condescendingly referred to as 'inspiring,' but apparently not inspiring enough for those in power to act.
By joining our voices, we can't be silenced. Our collective future depends on being heard and seen at this crucial moment for our planet.
Katharina Maier and Sefa Tauli are youth activists with Fridays for Future U.S. and the Global Youth Biodiversity Network (GYBN), respectively. Together, they're writing on behalf of YOUNGO, the Children and Youth constituency to United Nations Framework Convention on Climate Change; the Secretary General's Youth Advisory Group on Climate Change; and The Major Group of Children and Youth to UN Environment (UNEP-MGCY), which represents over a million young climate and nature advocates across six continents.