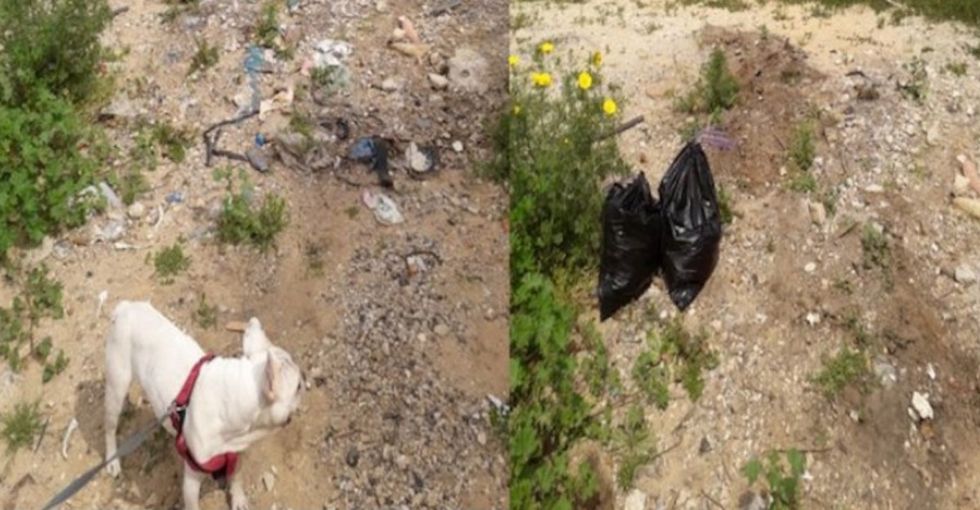 Remember the last time your house felt clean?
It felt good, right? Everything back in the right place and your floors smelling like they've just been aired out in a garden can give you a deeper sense of relaxation and wellbeing than you might realize.
For instance, did you know that a clean space can make you more productive? If you're a parent — a clean home can help your kid do better in school. But that's still only the tip of the iceberg: Researchers have also found that people who work in neater spaces are healthier, that those who have a clean home sleep better and eat healthier. All that leads to you being an all around friendlier person, too.
---
[rebelmouse-image 19534672 dam="1" original_size="800x800" caption="Photo via Public Domain Pictures." expand=1]Photo via Public Domain Pictures.
Perhaps you've been looking for such a transformative clean – the kind that can bring peace of mind to your life — but don't necessarily believe cleaning can be that powerful until you see it. Maybe you need proof from others' who've cleaned before you.
We've got five real, spectacular examples of how cleaning made a huge difference to people — in their homes and far beyond.
Let's start with our closets which, I think we can all agree, are tricky to get organized and clean.
If you, like so many of us, have haphazardly thrown everything you own into your closet and then pushed the door shut as hard as humanly possible, you likely dread opening it back up and looking for something to wear.
According to professional organizer Lauren White, the way you treat the rooms in your house is an extension of how you treat yourself. When you decide that it's time to improve home looks, you'll also be upgrading how it functions, which should help make the levels of stress you associate with your once-cluttered space dissipate.
If you're looking for tips about the transformative power of clean, here are a few nuggets of wisdom from White: Empty every space you're trying to organize completely; touch each item you want to discard to see if you truly need it; group items that should stay together; find a storage system that works for you; then let everything else go. The good vibes will follow.
Don't take our word for it, here's a closet that looked like it was hit by a tornado before White wrangled it into submission. How much calmer does that "after" photo make you feel?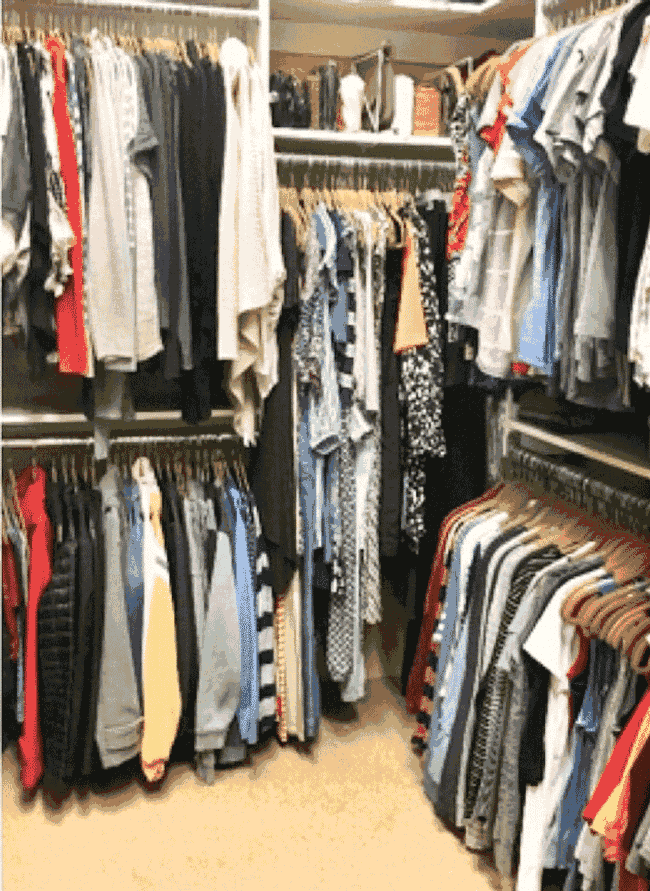 Photos via Lauren White.
This cleaning magic doesn't have to begin and end in your bedroom closet though. There's a whole world outside your front stoop just waiting for you to jump in and help make it sparkle.
And you'll be far from alone in undertaking a public space cleaning project.
In the past few weeks, a new form of activism has sprung up under the moniker "#Trashtag." It's a holdover from a 2015 UCO campaign that's had new life breathed into it by social media. And "breathed into" is right, because with all the the cleaning that's going on in neglected outdoor spaces, people aren't just breathing sighs of relief in their newly cleaned homes, they're feeling more calm and comfortable outside, too.
One reddit user named Daniel picked up some trash on his way home and ended up making a noticeable difference.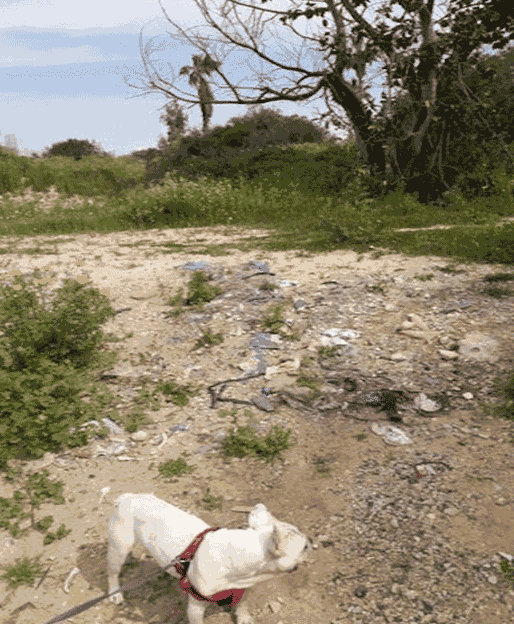 Photos via Daniel/Reddit
Another user works with a local group in Jaffa, Israel to restore beauty to areas that had been previously overlooked by organizing cleanups that make public spaces accessible again. Their advice? Don't be afraid to get dirty. Pointy sticks can help rid you of a few pieces of garbage, but there's nothing quite as transformative as getting in there and cleaning up waste with your gloved hands and big bags for collecting trash.
"The only thing needed is your good intention and determination," the user writes. "Also [use] eco-friendly bags to dispose of [trash] properly, don't use plastic 'cause that defeats the purpose."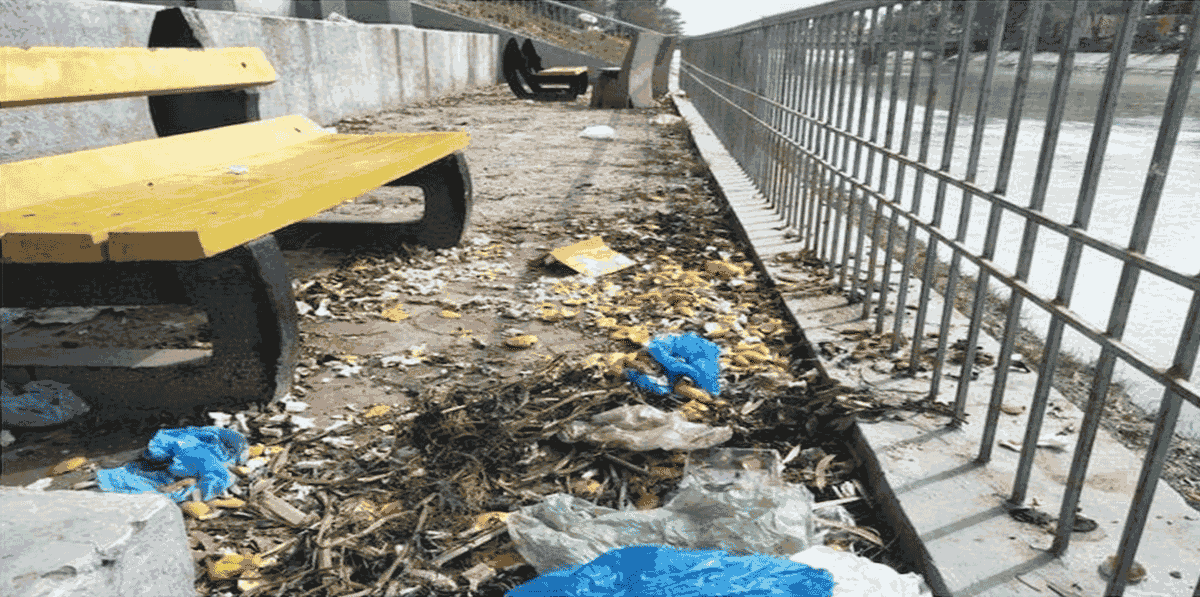 Photos via Jaffa/Reddit
In Northern Ireland, a group of friends cleaned plastic debris from the River Faughan. One of the group's members, Joel Edgar, told us that it's something they're going to continue doing every few weeks to keep the area looking pristine. "It made me feel like we were only scratching the surface," Eger said. "There's a whole lot more work left to do."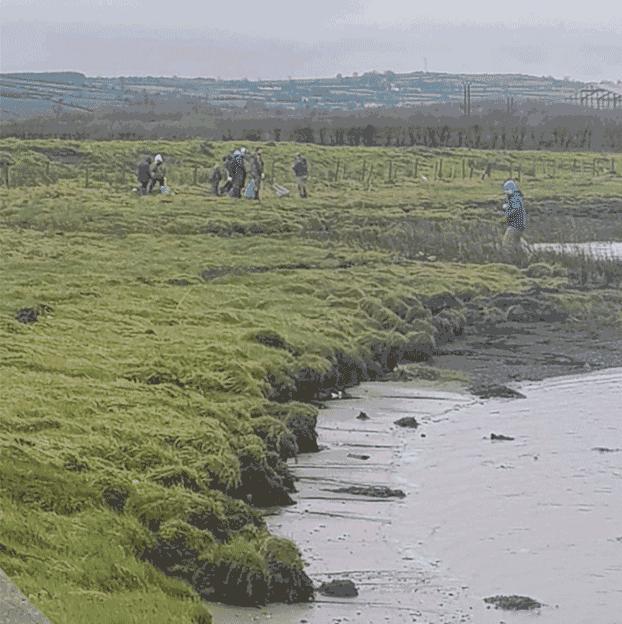 Photos via Joel Edgar.
In South Africa, Henning Lubbe, a 21-year-old activist, has made cleaning the world around him a huge part of his life and future. He started by simply picking up trash in his neighborhood. Now Lubbe is organizing cleanup initiatives with his friends and anyone else who wants to restore the world to its natural beauty.
"On my way to work every morning I pass this dumpsite," he told The Guardian. "I thought, why don't I clean it as part of the challenge?"
"I think this challenge can make a huge impact, especially in places like my town, where we have problems with waste management."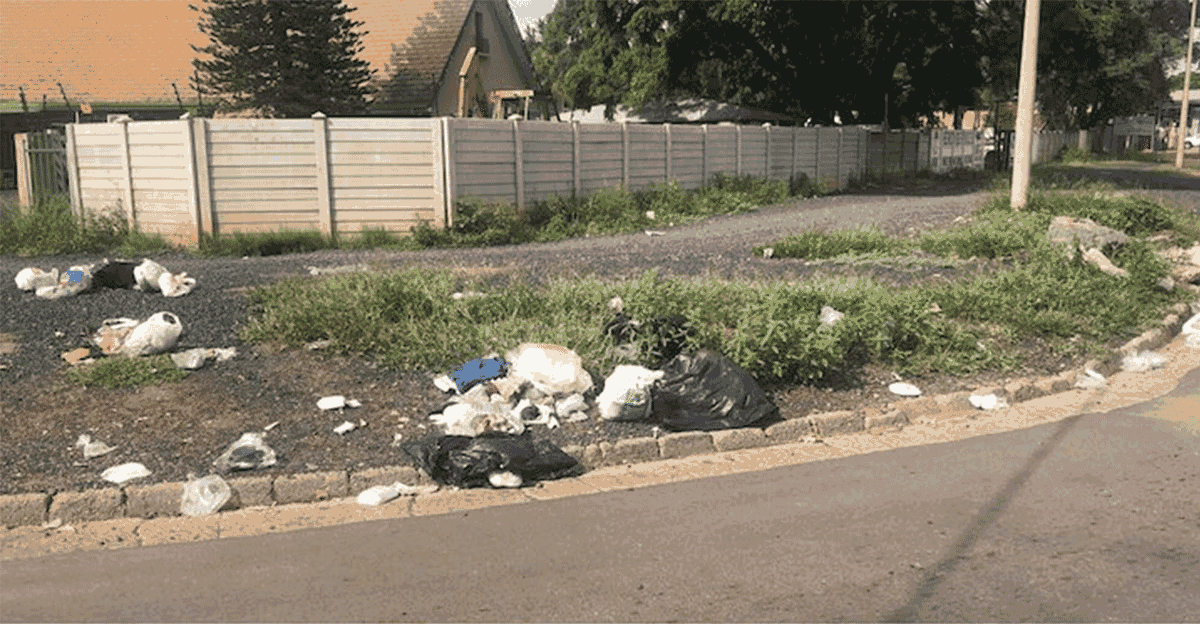 Photos via Henning Lubbe.
Now it's your turn: Whether you've got a closet to untangle or a park down the street you'd like to restore to its former glory, know that you can make a difference — in your life and others' — just by getting a little dirty for a few hours.
Through the power of clean, anything is possible -- whether it's a more beautiful earth or just peace-of-mind as you get dressed every morning. It doesn't take much to brighten the world around you. Even if you don't snap a picture, your impact will be felt.
Clorox believes clean has the power to transforms lives, which is why they've partnered with Upworthy to promote those same traits in people, actions and ideas. Cleaning up and transformation are important aspects of many of our social good stories. Check out the rest in the campaign to read more.