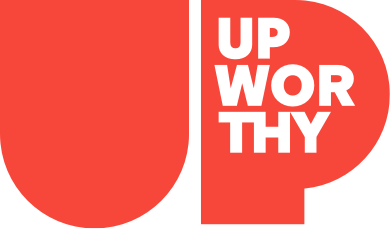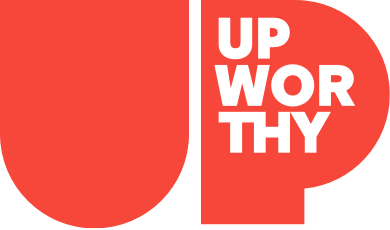 Stories Worth Sharing.

For People Who Give a Damn.
Sign up for the Upworthy newsletter:
(c) GOOD Inc. All Rights Reserved.
PS. You are doing great. Keep it up :<)
This website uses cookies in order to enhance your experience. Please review our Privacy Policy to learn how we may use cookies and how you can change your browser settings to disable cookies. By continuing to use this website without changing your settings, you consent to our use of cookies.
The world is dark and full of terrors, but every once in a while it graces us with something to warm our icy-cold hearts. And that is what we have today, with a single dad who went viral on Twitter after his daughter posted the photos he sent her when trying to pick out and outfit for his date. You love to see it.
After seeing these heartwarming pics, people on Twitter started suggesting this adorable man date their moms. It was essentially a mom and date matchmaking frenzy.

Others found this to be very relatable content.

And then things took a brief turn...

...when Carli revealed that her dad had been stood up by his date.
And people were NOT happy about it.
However, things did work out in the end. According to Yahoo Lifestyle, Carli told her dad about all of the attention the tweet was getting, and it gave him hope.

Carli's dad, Jeff, told Yahoo Lifestyle that he didn't even know what Twitter was before now, but that he has made an account and is receiving date offers from all over the world. "I'm being asked out a lot," said Jeff. "But I'm very private about that."
We stan Jeff, the viral Twitter dad. Go give him a follow!

This article originally appeared on SomeeCards. You can read it here.
Family
Get stories worth sharing delivered to your inbox
Youtube
Flowers are a great way to express your feelings for someone. Red roses say, "I love you," but a whole garden of pink flowers screams it. One husband took the romantic gesture of getting your wife flowers to the next level.
Mr. and Mrs. Kuroki got married in 1956, and Mrs. Kuroki joined her husband on his dairy farm in Shintomi, Japan, The Telegraph reports. The couple lived a full life and had two kids. After 30 years of marriage, the couple planned on retiring and traveling around Japan, but those plans were soon dashed.
When she was 52, Mrs. Kuroki lost her vision due to complications from diabetes. Her blindness hit her hard, and she began staying inside all day. Mr. Kuroki knew his wife was depressed and wanted to do something to cheer her up.
Mr. Kuroki noticed some people stopping to admire his small garden of pink shibazakura flowers (also known as moss phlox) and got an idea. He couldn't take his wife to see the world, so he had to make the world come to his wife.
Family
Every man should read this.
Many men don't understand the constant anxiety countless women experience every day surrounding the fear of being sexually assaulted.
This lack of empathy has been in the forefront of the American consciousness over the last few years, especially since Donald Trump entered the center of the political arena. He's been accused by multiple women of sexual assault and rape, was friends with a man accused of sex trafficking minors, caught on tape bragging about sexually abusive behavior, and has supported men for Senate and the Supreme Court who've been credibly accused of assault as well.

popular
Whenever someone's words or behavior are called out as racist, a few predictable responses always follow. One is to see the word "racist" as a vicious personal attack. Two is to vehemently deny that whatever was said or done was racist. And three is to pull out the dictionary definition of racism to prove that the words or behavior weren't racist.
Honestly, as soon as someone refers to the dictionary when discussing racism, it's clear that person has never delved deeply into trying to understand racism. It's a big old red flag, every time.
I'm not an expert on race relations, but I've spent many years learning from people who are. And I've learned that the reality of racism is nuanced and complex, and resorting to a short dictionary definition completely ignores that fact. The dictionary can't include all of the ways racism manifests in individuals and society, and the limitations of dictionary definitions make it a poor tool for discussing the topic.
Since "racism" is such a loaded term for many people, let's look at such limitations through a different complex word. Let's take "anxiety." According to Merriam-Webster, "anxiety" is defined as "apprehensive uneasiness or nervousness, usually over an impending or anticipated ill."
Democracy
Get stories worth sharing delivered to your inbox