Democracy
Denver police are handing out gift certificates to auto parts stores instead of 'fix-it' tickets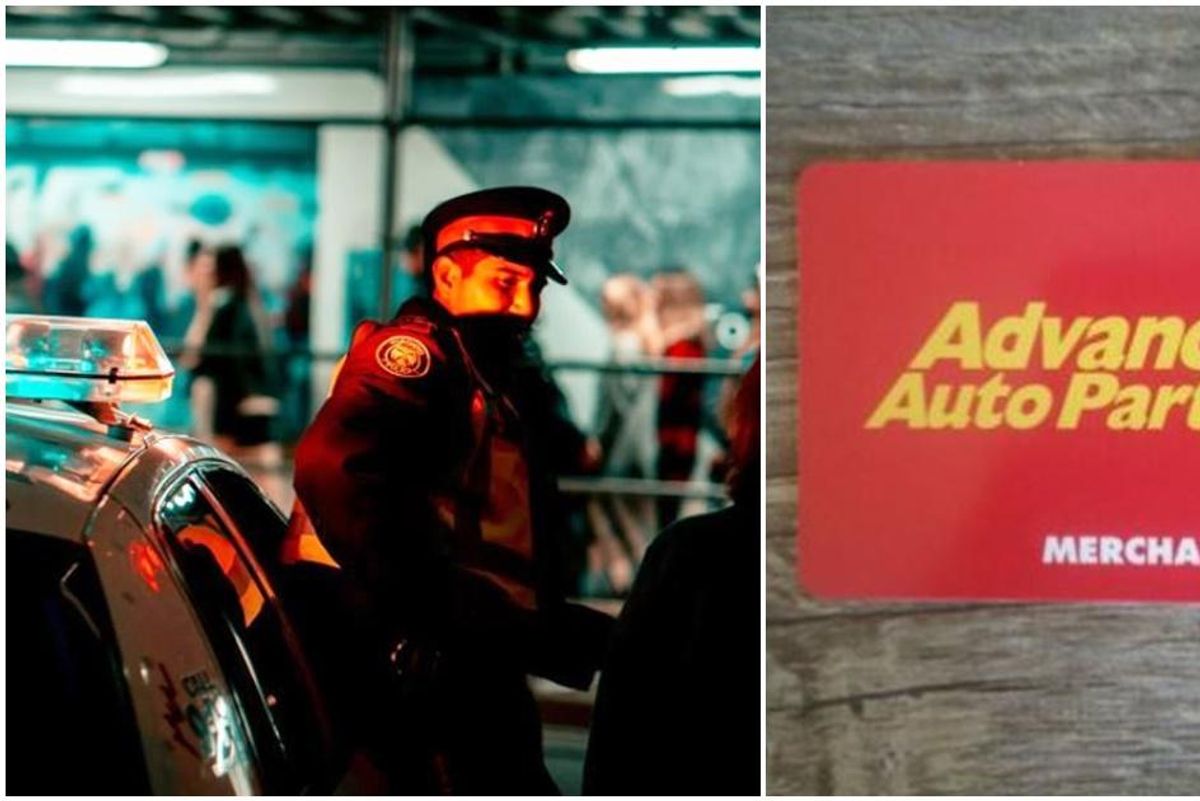 via Pexels
Imagine if you were driving around, saw the flashing lights of a cop car behind you, and didn't immediately think you were in trouble. What if your first thought was that someone was here to help instead of giving you a ticket.

That'd be pretty great, right?
Police in Denver, Colorado have a new program designed to improve public safety as well as the relationship between the police and those they serve and it's something everyone can get behind. Instead of issuing tickets, officers will now have the option to hand out $25 gift cards in situations where people are pulled over for minor "fix-it" violations.
---
The program is a partnership with Advance Auto Parts which donated 100 $25 gift cards to the police department.
Advance Auto Parts is teaming up with #DPD to increase vehicle safety for motorists in #Denver by providing officer… https://t.co/lZ4Qqsu1MK

— Denver Police Dept. (@Denver Police Dept.) 1627069819.0
"Working together is how we create stronger communities, and stronger communities are safer communities," Denver Police Chief Paul Pazen said during the announcement.

The Denver Police Department has already begun handing out the gift cards and the response has been very positive for all involved. It has to be a lot more rewarding for a police officer to shock someone with a gift card instead of ruining their day with a fix-it ticket.
"We've done this already. One of our traffic officers has pulled some folks over to give them warnings on defective vehicles, handed them a card, instead of a ticket, and the smile that these folks have, not only the motorist but also the officer," Chief Pazen said.
"So, Advance Auto Parts' donation not only helps us get greater compliance with the motoring public, but it also helps us build and strengthen relationships with our community," the Chief continued.
Advance Auto Parts sees the program as a way to improve public safety as well.
"I think the importance of ensuring that the vehicles are safe going down the road prevents other things from happening," a representative from the company said.
It's unclear whether the program will last once the 100 gift cards are given away.
Let's face it, the big reason that many people drive with a broken head or tail light is they may not have the money to fix their car, but they still have to get from point A to point B. By giving them a gift card, police help to lift them up instead of turning them into criminals.

A fix-it ticket that doesn't get taken care of on time in some states can cost people a few hundred dollars. In some places, it can even lead to jail time.

The partnership between the Denver Police and Advance Auto Parts is a great reminder that protecting and serving the public can sometimes mean giving them a leg up instead of issuing a fine or worse. Let's hope the program continues in Denver and beyond and can help heal the frayed relationship between citizens and law enforcement.