Culture
Botham Jean's brother asked to hug Amber Guyger after her sentencing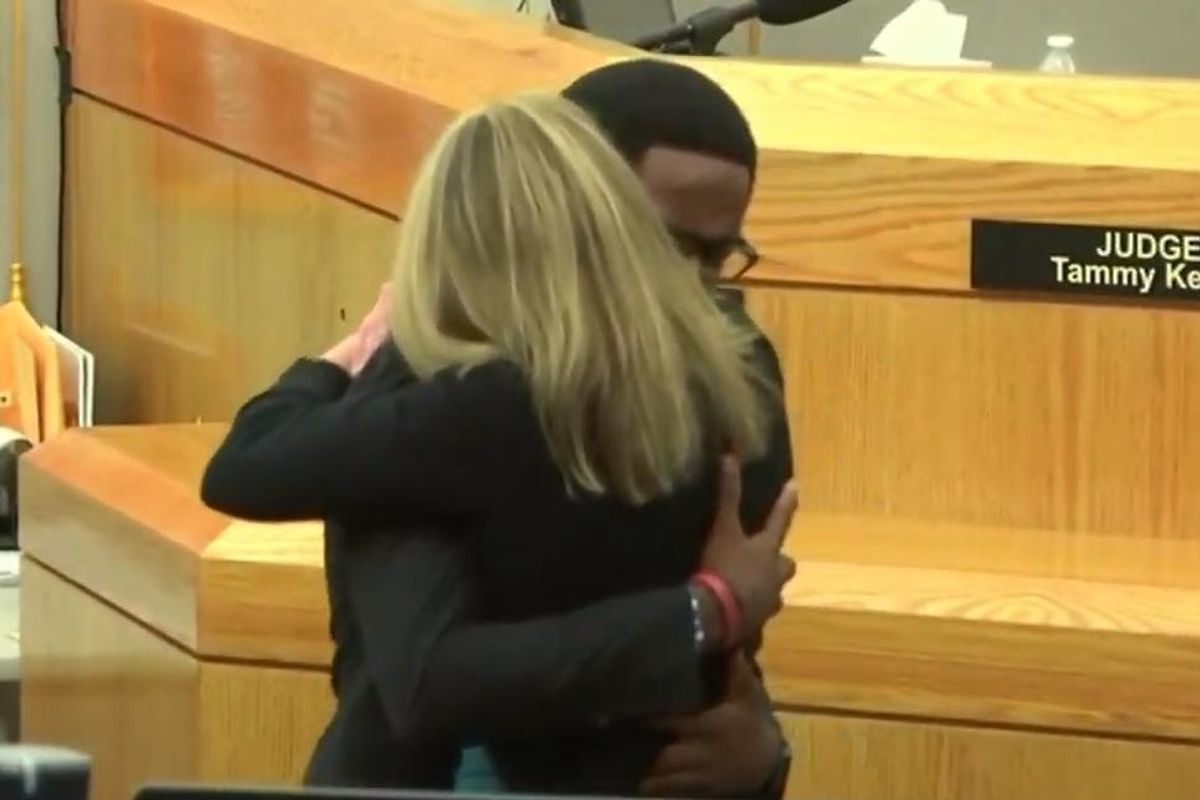 Amber Guyger's trial was an incredibly divisive moment in our culture. A police officer who shot and killed a black man after accidentally entering his home is a recipe for culture war across social media. And sure enough, millions of Americans found themselves unable to look away from her trial and eventual sentencing of 10 years.

First, there was the controversy over whether or not Guyger should be found guilty. Then, many people were split over whether the sentence of 10 years was just.
---
It was a moment of intellectual honesty running into feelings of rage, sadness and hopelessness and those who advocate for social justice and leniency rooted for someone to put away in prison for as long as possible. The lives of those already lost and those on the line were pawns in a political chess match across the spectrum.
And then the brother of Botham Jean reminded us all that these are human beings. As Guyger was sentenced, Brandt asked the judge if he could hug Guyger. He approached her in the courtroom where he offered his forgiveness and the two embraced. It's a photograph that will be impossible to forget for almost anyone who sees it:
Wow I've never seen this before at a sentencing hearing: Botham Jean's brother asked the judge if he can hug Ambe… https://t.co/av8MKWL6pt

— Bobby Allyn (@Bobby Allyn) 1570052266.0
Of course, the moment also spurred a negative reaction from some who say the narrative of expected forgiveness is one too often thrust upon black Americans:
@BobbyAllyn We gotta stop this shit smh. We have the right to be angry too !! We always forgiving .

— Donte Spencer (@Donte Spencer) 1570053045.0
Others argued that mercy is a sign of strength, not systemic racism or individual weakness:

@juscallmeSpenc @BobbyAllyn Hate won't bring his brother back. I don't know if I could forgive her the way he did,… https://t.co/xBCc8SVAVE

— C (@C) 1570054466.0
What do you think? Was Brandt's gesture an opportunity for healing and compassion in the face of tragedy? Or, was it little more than an honest display from a grieving man that will be manipulated by those who opposed Guyger's conviction?