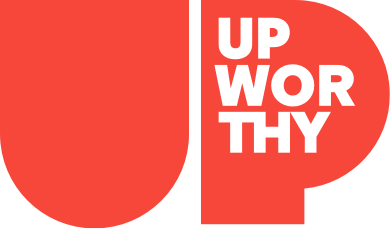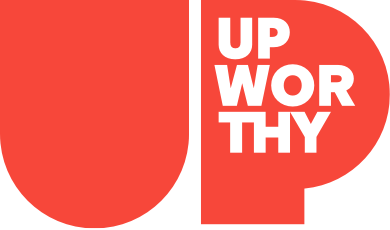 Stories Worth Sharing.

For People Who Give a Damn.
Sign up for the Upworthy newsletter:
(c) GOOD Inc. All Rights Reserved.
PS. You are doing great. Keep it up :<)
This website uses cookies in order to enhance your experience. Please review our Privacy Policy to learn how we may use cookies and how you can change your browser settings to disable cookies. By continuing to use this website without changing your settings, you consent to our use of cookies.
Hollywood is finally moving closer to equality. The past few years have seen a growing number of films starring, written by and directed by women. There's still a lot of progress yet to be made, of course. But there's one area where women have been kicking butt and taking names for decades: action films. Ironically, action films are stereotyped as the launching pad of the manliest of manly men: Schwarzenegger, The Rock, Clint Eastwood, Sylvester Stallone and so on. But some of the biggest action hits, both critically and commercially, are led by women.
If you're looking to expand your home video library for the holidays or just searching for a great holiday playlist while taking out some healthy aggression, here are 12 of our all-time favorite films featuring strong women front and center.
Culture
Get stories worth sharing delivered to your inbox
One in five pregnancies end in miscarriage. It's a sad and heartbreaking experience, but there still is a lot to learn from going through something so tragic. Beyoncé recently shared what she learned from her miscarriages in an "ask me anything" published in the January 2020 issue of Elle Magazine.
A fan asked Beyoncé if she was disappointed she didn't win awards for Lemonade and Homecoming. Beyoncé said her miscarriages helped put it in perspective. "I began to search for deeper meaning when life began to teach me lessons I didn't know I needed. Success looks different to me now. I learned that all pain and loss is in fact a gift," she said in Elle Magazine.
popular
Even though 68% of women in America where size 14 or above, plus sized women tend to draw more heat for the outfits that they wear, especially if those outfits are even remotely racy. Earlier this week, Lizzo was spotted at a LA Lakers game wearing the dress heard round the internet. Dubbed the "thong dress," Lizzo's t-shirt dress was straightforward in the front, but the back featured cutouts featuring her thong and fishnet stockings.
During the game, Lizzo twerked when the Laker Girls danced to her song "Juice," giving the crowd a full view of her ensemble.
popular
The Miss America pageant was started in 1921, but women of color were barred from participating until 1940. It took another 30 years for the first black woman to participate in the pageant in 1970. In 1983, Vanessa Williams became the first black woman to win Miss America. Now, the winners of all four major beauty pageants are all black women.
Zozibini Tunzi of South Africa was crowned Miss Universe, making this the first time in history that Miss America, Miss USA, Miss Teen USA, and Miss Universe are all black women. Tunzi is the first black woman to win Miss Universe since 2011, when Leila Lopes took home the crown.
Get stories worth sharing delivered to your inbox