Most Shared
This laundromat offers a whole lot more than clean clothes.
True
Microsoft
In Charleston, South Carolina, kids are learning code in the back of a laundromat.
In March 2016, the Charleston Women in Tech group, a nonprofit that supports women who are building their careers in the tech industry, started a program called CodeOn. The program's goal is to offer coding classes to kids who weren't being exposed to it at school or in their neighborhoods.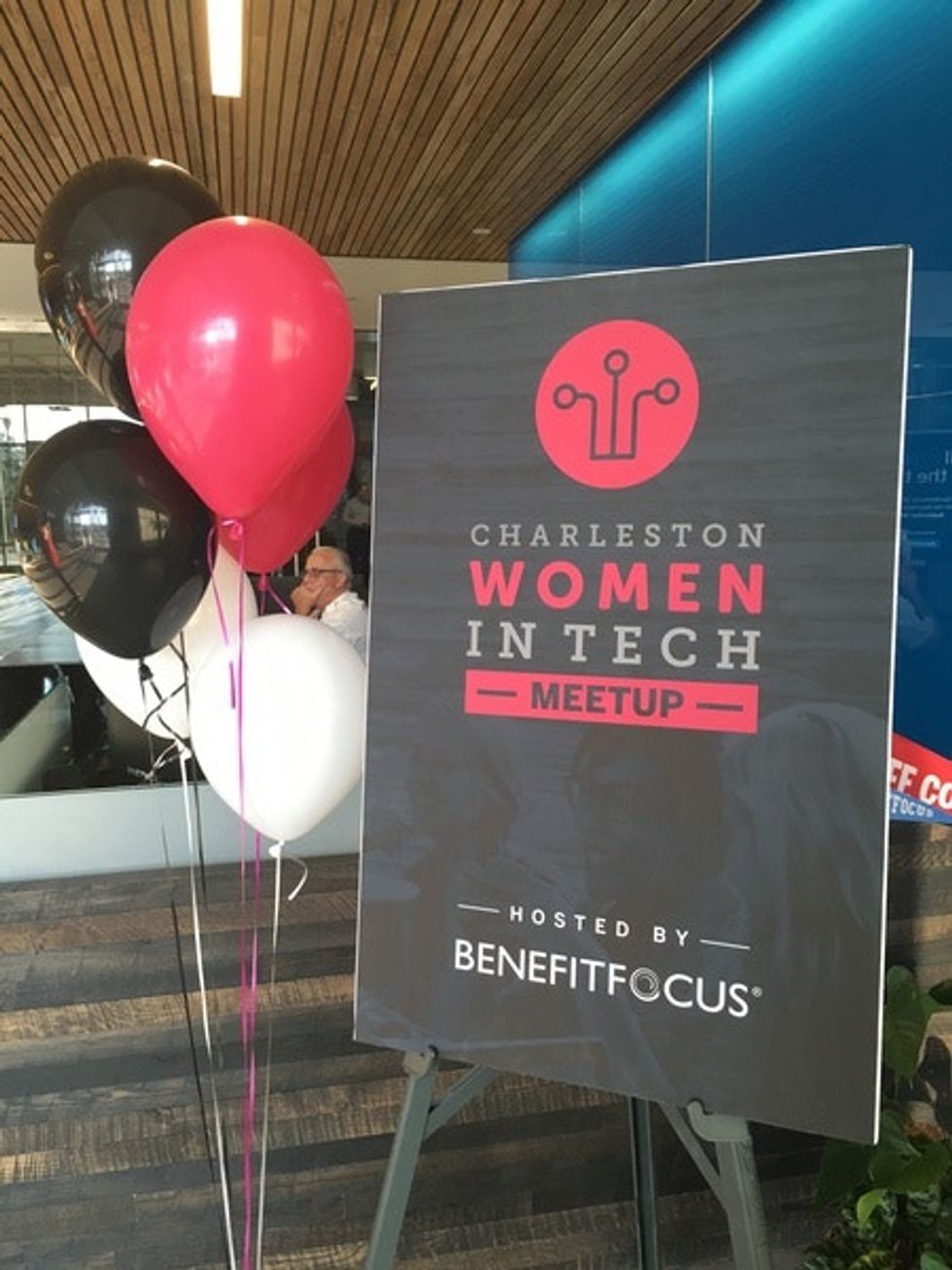 </div></div></div><p>They were determined to give kids in the area the chance to learn a new skill without having to leave their community but didn't want to hold the classes at school because they thought it might be hard to get kids to commit to spending their evenings there. So when they learned about Laundry Matters — a laundromat that doubles as a community center, it seemed like a great fit. The two groups joined forces. </p><p>Their plan worked. <strong>The program kicked off on March 2, and kids ages 4 to 17 showed up, ready to learn how to code. </strong></p><div><div class="push-wrapper--mobile" data-card="image" data-reactroot=""><img type="lazy-image" data-runner-src="https://assets.rebelmouse.io/eyJhbGciOiJIUzI1NiIsInR5cCI6IkpXVCJ9.eyJpbWFnZSI6Imh0dHBzOi8vYXNzZXRzLnJibC5tcy8xOTUyNzIyMC9vcmlnaW4uanBnIiwiZXhwaXJlc19hdCI6MTYwNTAwOTEzNn0.NeUdlWTdlvoqaxBsBXJP-xBYQt0SjiQc_2KtU7CqES0/img.jpg?width=980" id="6e2f7" class="rm-shortcode" data-rm-shortcode-id="0a05ca862fae69088b334b929a335829" data-rm-shortcode-name="rebelmouse-image"><div class="image-caption"><p>The laundromat where it all started. </p></div></div></div><h2>CodeOn's goal? To make coding accessible. And to show kids that in tech, there are opportunities. </h2><p>Each week, the kids get together and work on their coding skills with their mentors, volunteers who work in various roles within the tech industry. They're given the chance to explore code — and through code, to see what they are capable of. </p><p>"The awesome thing about coding is that, if you just have a laptop and internet access, you can literally create a billion dollar company on your own," Carolyn Finch, the executive director of Charleston's Women in Tech points out.  </p><div><div class="push-wrapper--mobile" data-card="image" data-reactroot=""><img type="lazy-image" data-runner-src="https://assets.rebelmouse.io/eyJhbGciOiJIUzI1NiIsInR5cCI6IkpXVCJ9.eyJpbWFnZSI6Imh0dHBzOi8vYXNzZXRzLnJibC5tcy8xOTUyNzIyMS9vcmlnaW4uanBnIiwiZXhwaXJlc19hdCI6MTY0MzI4ODczNX0.aRPR4GPBu2kxJ9q78qzlZ3kG7MaGaivkcvLv83wa5I0/img.jpg?width=980" id="4e197" class="rm-shortcode" data-rm-shortcode-id="539a46de10e2ba61043c52d8e4791b77" data-rm-shortcode-name="rebelmouse-image"><div class="image-caption"><p>Kids gathered into the back room at the laundromat, ready to learn. </p></div></div></div><p>"If you're a kid living in an area in which college may or may not be on your radar, it's something that you don't need to have a college degree for ... it's like a trade ... if you're a rockstar in cybersecurity and you're 16, you're going to get hired by Microsoft," Finch explains.</p><p><strong>The jobs are there. There's an ever-increasing demand for technologists. And unlike other industries, the only barriers to entry are a computer, internet access, and a desire to learn. </strong>No college degree or even high school degree are required. </p><h2>As accessible as technology can be, there are a lot of kids who don't see a career in tech as a something that's within their reach.</h2><div><div class="push-wrapper--mobile" data-card="image" data-reactroot=""><img type="lazy-image" data-runner-src="https://assets.rebelmouse.io/eyJhbGciOiJIUzI1NiIsInR5cCI6IkpXVCJ9.eyJpbWFnZSI6Imh0dHBzOi8vYXNzZXRzLnJibC5tcy8xOTUyNzIyMi9vcmlnaW4uanBnIiwiZXhwaXJlc19hdCI6MTYxOTE2NzA4N30.tLEz_9mhNsQOlYOqgB5hSdclJQNHcvr-tgZAaHiPsTA/img.jpg?width=980" id="2e9fb" class="rm-shortcode" data-rm-shortcode-id="640b946774e519943ef19661c0c676bc" data-rm-shortcode-name="rebelmouse-image"><div class="image-caption"><p>One girl tackles coding challenges with her mentor. </p></div></div></div><p>"There's so many kids out there, especially from diverse backgrounds, and women and girls who may never even think they have the ability to go into tech," says Finch. "They're never even shown that's a possibility."</p><p>And they don't expect every kid to love coding, but Finch says, "If they don't like it, that's fine. But at least they'll have had the opportunity to try." </p><div><div class="push-wrapper--mobile" data-card="image" data-reactroot=""><img type="lazy-image" data-runner-src="https://assets.rebelmouse.io/eyJhbGciOiJIUzI1NiIsInR5cCI6IkpXVCJ9.eyJpbWFnZSI6Imh0dHBzOi8vYXNzZXRzLnJibC5tcy8xOTUyNzIyMy9vcmlnaW4uanBnIiwiZXhwaXJlc19hdCI6MTYyMDkyNDkyOH0.Ey8zPwLSFvIi9Y1Lj81jcebDHGEo7GMFGl0vUTz0pWM/img.jpg?width=980" id="e2296" class="rm-shortcode" data-rm-shortcode-id="4f5bc6c19d43d7f43ff8b3fef1f243cc" data-rm-shortcode-name="rebelmouse-image"><div class="image-caption"><p>A young boy works on his coding skills with a mentor. </p></div></div></div><p>The program so far has been a hit. So many kids show up each week that they've outgrown the laundromat and are moving into a larger space down the street. </p><h2>And in addition to gaining valuable career skills, the kids are using this as an opportunity to give back to their community. </h2><p>A grocery store shut down in the neighborhood, leaving a lot of residents in a tight spot, uncertain about where to get the medications that they need. So the older kids in the program are working on building an app to address the need. The app will be a step-by-step guide to help these residents find the prescriptions they need online through trusted resources. </p><div><div class="push-wrapper--mobile" data-card="image" data-reactroot=""><img type="lazy-image" data-runner-src="https://assets.rebelmouse.io/eyJhbGciOiJIUzI1NiIsInR5cCI6IkpXVCJ9.eyJpbWFnZSI6Imh0dHBzOi8vYXNzZXRzLnJibC5tcy8xOTUyNzIyNC9vcmlnaW4uanBnIiwiZXhwaXJlc19hdCI6MTYxODEzNjcxOX0.IhOh6K5ME7smhidD7_-ZOEs_Ry5t0OQ4-30jnfCnHFU/img.jpg?width=980" id="a37d7" class="rm-shortcode" data-rm-shortcode-id="48b2a1a7faa029ddd430a8fb930c64db" data-rm-shortcode-name="rebelmouse-image"><div class="image-caption"><p>So focused! </p></div></div></div><p><strong>"The goal is to have them work on apps that can help their community too, so that they can actually build something that they can see a tangible effect from,"</strong> Finch explains. As their app comes to life, the kids are excited, and so is the rest of the community. </p><h2>CodeOn has helped open the door for these kids and their families. </h2><p>They've given the kids a skill and the knowledge that there's an avenue out there for them. And they've shown them that their hard work can positively impact the people in their own communities. <strong>Coding doesn't have to be something that other people do. It's right there, at their own fingertips.</strong></p><div><div class="push-wrapper--mobile" data-card="image" data-reactroot=""><img type="lazy-image" data-runner-src="https://assets.rebelmouse.io/eyJhbGciOiJIUzI1NiIsInR5cCI6IkpXVCJ9.eyJpbWFnZSI6Imh0dHBzOi8vYXNzZXRzLnJibC5tcy8xOTUyNzIyNS9vcmlnaW4uanBnIiwiZXhwaXJlc19hdCI6MTYzMDQxNTU4NH0.8dBCOjwDziX-tWvNPQWd2kuV8hXIXgPVWQWwC9OTYvE/img.jpg?width=980" id="c1653" class="rm-shortcode" data-rm-shortcode-id="0925eb9bc2cd1d5d053265307a4dd40f" data-rm-shortcode-name="rebelmouse-image"><div class="image-caption"><p>Badges of honor on their journey to mastering code. </p></div></div></div>