True
This story was originally shared on Capital One.
Inside the walls of her kitchen at her childhood home in Guatemala, Evelyn Klohr, the founder of a Washington, D.C.-area bakery called Kakeshionista, was taught a lesson that remains central to her business operations today.

"Baking cakes gave me the confidence to believe in my own brand and now I put my heart into giving my customers something they'll enjoy eating," Klohr said.
While driven to launch her own baking business, pursuing a dream in the culinary arts was economically challenging for Klohr. In the United States, culinary schools can open doors to future careers, but the cost of entry can be upwards of $36,000 a year.
Through a friend, Klohr learned about La Cocina VA, a nonprofit dedicated to providing job training and entrepreneurship development services at a training facility in the Washington, D.C-area.
La Cocina VA's, which translates to "the kitchen" in Spanish, offers its Bilingual Culinary Training program to prepare low-and moderate-income individuals from diverse backgrounds to launch careers in the food industry.
That program gave Klohr the ability to fully immerse herself in the baking industry within a professional kitchen facility and receive training in an array of subjects including culinary skills, food safety, career development and English language classes.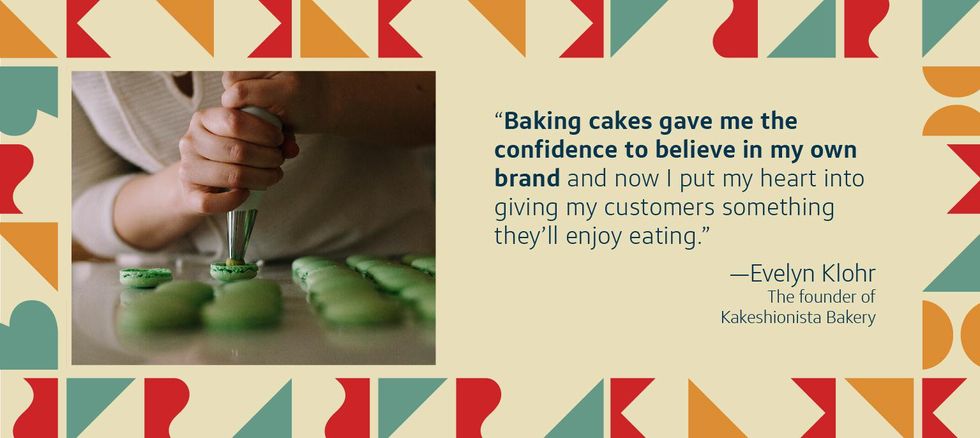 Photo courtesy of Capital One
The organization also offers participants the opportunity to enroll in its Culinary Small Business Incubator, a 9-week training course that teaches participants to create and scale their own food-based startups.
During that program, LA Cocina VA provides participants with support for developing the internal operations of their businesses and provides a shared kitchen for community members to rent space at affordable rates.
Patricia Funegra, who founded La Cocina VA in 2014, said that helping people like Klohr is exactly why she wanted to create the incubator.
"I have firsthand experience of the difficulties of being an immigrant and person of color in America," said Funegra. "At the same time, I also know the enormous opportunities that exist here to improve people's lives."
With the help of funding from Capital One, the center has been able to support 160 participants since opening with roughly 85% of graduates being hired for jobs in the food industry upon completion.
La Cocina VA also received support from Capital One's Community Finance team as it provided financing for the construction of Gilliam Place, an affordable housing unit in which La Cocina VA moved its operations into in 2020.
After moving into Gilliam Place, Funegra launched the Zero Barriers Training and Entrepreneurship Center, a hub for startup founders that includes a kitchen incubator and a community cafe to provide workforce development opportunities for residents.
That support comes as part of the Capital One Impact Initiative, a multi-million dollar commitment to support growth in underserved communities and advance socioeconomic mobility by closing gaps in equity and opportunity.
La Cocina VA students also worked alongside Capital One Cafe ambassadors to learn skills in management and personal finance.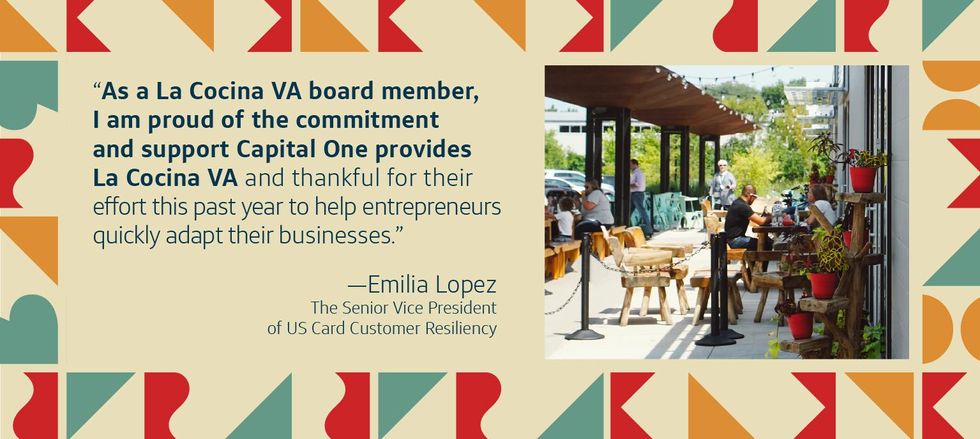 Photo courtesy of Capital One
"The COVID-19 pandemic forced entrepreneurs, especially people of color and immigrants, to shift their entire business models just to survive," said Emilia Lopez, the Senior Vice President of US Card Customer Resiliency, who serves on La Cocina VA's Board of Directors. "As a La Cocina VA board member, I am proud of the commitment and support Capital One provides La Cocina VA and thankful for their effort this past year to help entrepreneurs quickly adapt their businesses to support alternative dining options."
La Cocina VA is also in constant communication with employers, partners, hotels and restaurants to make them aware of their pipeline of graduates.
"La Cocina VA taught me not just the physical work that goes into baking and cooking but also how to have a good understanding to mentally and financially launch my business," said Klohr. "They're helping me make those connections and I know they'll always have my back."
This article originally appeared on 02.19.16



At one of the worst points, she was banging her head on the floor and the walls of her bedroom, raging and crying.
And I was doing the same because I just didn't know what else to do anymore.
Something had triggered a full-on, pupil-dilated tantrum for my then-3-year-old, Emma, complete with hair-pulling and biting — both herself and me.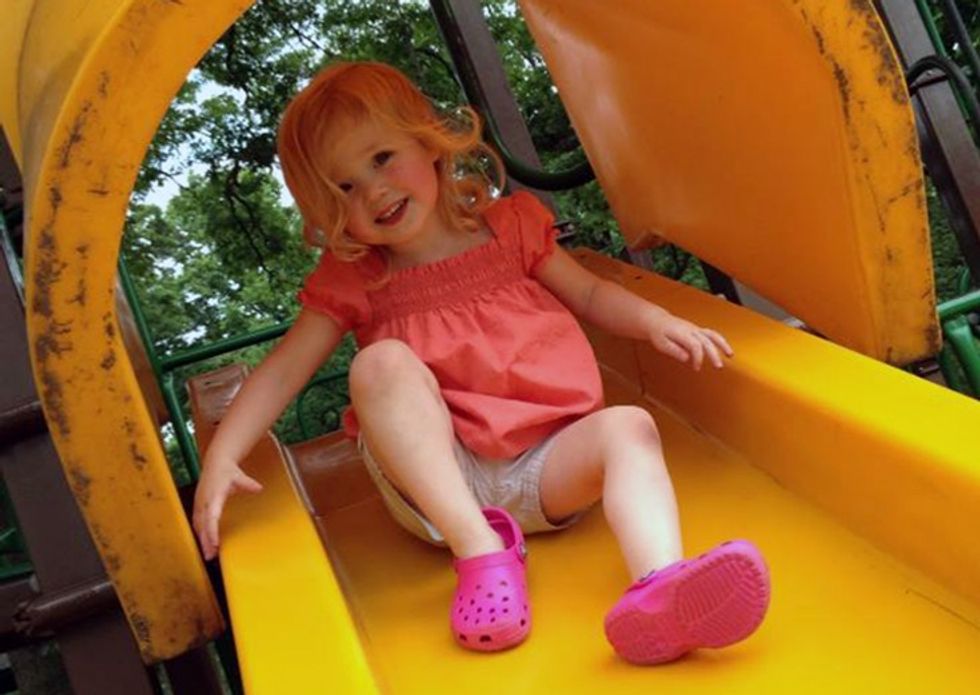 Feeling just as helpless as I had the last dozen times this happened, I ticked down a mental checklist: Weird food? Wrong clothes? Too hot? Loud sounds? Missing toy? She fitfully stripped down to nothing, finally signaling to me that yes, it was the jammies. She curled up next to me (me, still sobbing) and promptly fell asleep, quiet and stark naked with brilliantly red-purple bruises blooming on her arms.

This is autism. Or one form of it anyway. It has many, many ways of showing itself.
It can be both good and bad. I'll get to the good.
Fully known as autism spectrum disorder, it's a neurodevelopmental quirk that results in various shades of social and behavioral issues. One of the most common challenges across the spectrum is communicating with others; people with autism struggle with the give-and-take flow of conversation, understanding how to interact with others, and processing their own or other people's feelings. They may even seem lost in their own world or unable to express their thoughts or emotions either verbally or nonverbally.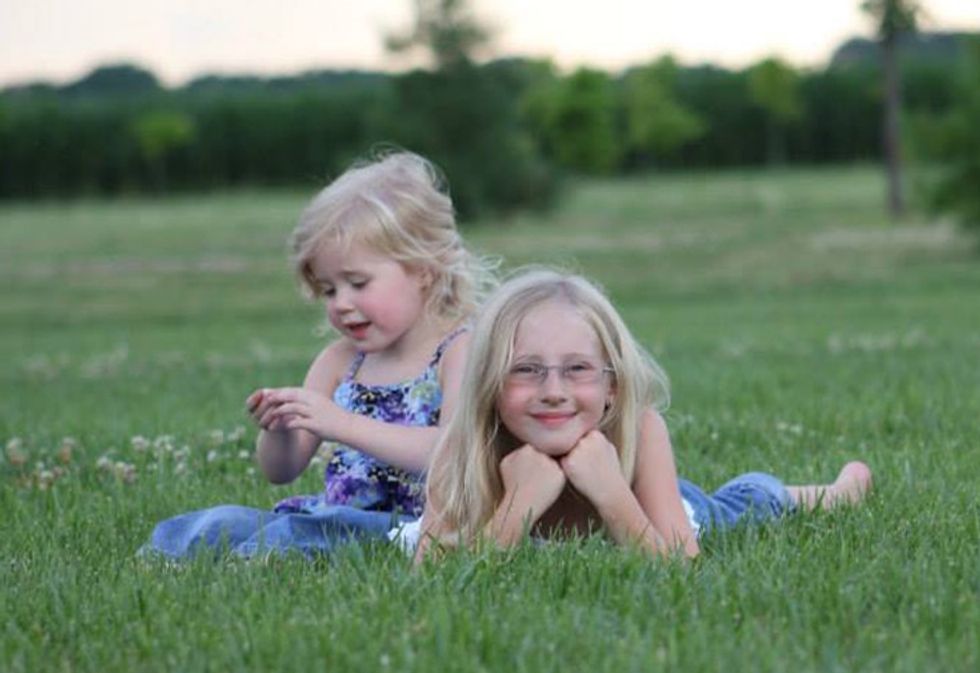 I have a non-autistic child, too. She's five years older than Emma, and I remember my biggest frustration as a brand-new parent was that I just wished she could tell me what she needed. And it wasn't long before she did: "Mama" quickly became "I have this?" and "Don't like that" and "I can do it myself" and — now — "Oh-em-gee, Mom, get out of my room, please, GOD, ugh!" She's 10; it's fun. She cracks jokes, she rails against gender biases, and she's lined up for honors classes.
But when Emma came along next with an incessant buzz of energy — ripping pages from books presumably for the feel of it, climbing and jumping off tall things presumably for the thrill of it, eating rocks and grass (and just about anything really) presumably for the taste of it — and all of it without being able to tell me anything at all about what she needed ... it took me a long while to understand that autism is not me being terrible at parenting.
What I learned is that Emma calls for a different kind of parenting altogether.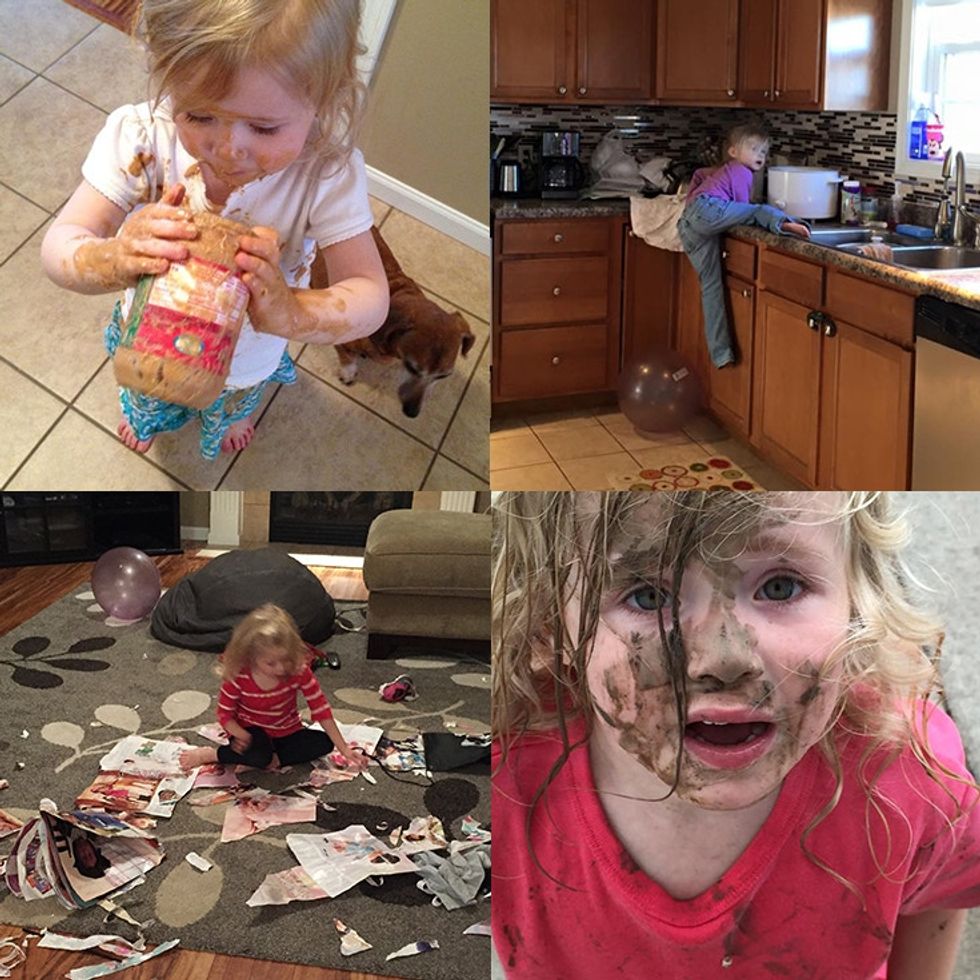 Progress actually happened when I let go of what was "wrong" with Emma and started figuring out what to do about it.

Emma was nearly 4 years old by the time she was given an official autism diagnosis. But when the panel of specialists finally handed over their "findings" of autism spectrum disorder after a particularly awful six-hour doctor appointment, I distinctly felt at that point (and still do) that I could not have cared less what they wanted to call it.
The moment of the diagnosis wasn't a big deal to me because it didn't really change anything. By then, Emma was already in speech and occupational therapy and going to preschool, and all of that was helping some. But the autism label did eventually lead us to a kind of therapy we hadn't heard about before.
It's called applied behavior analysis — ABA for short — and that has brought a lot of change.
Some doctors explain ABA as a reward system for when a child does something right, but it's much more than that.
Behavioral scholars and autism experts date ABA treatments back to at least 1968, when a group of university researchers wrote in an introduction for the Journal of Applied Behavior Analysis that ABA interventions could benefit individuals and society.
The treatment is highly individualized, with analysts measuring specific behaviors for each patient, crafting trials to change variables in controlled environments for each patient, and evaluating outcomes for each patient. It's used for both children and adults who have intellectual or developmental issues, and it can help them gain skills in language, socialization, and attention as well as in more educational areas, like reading and math.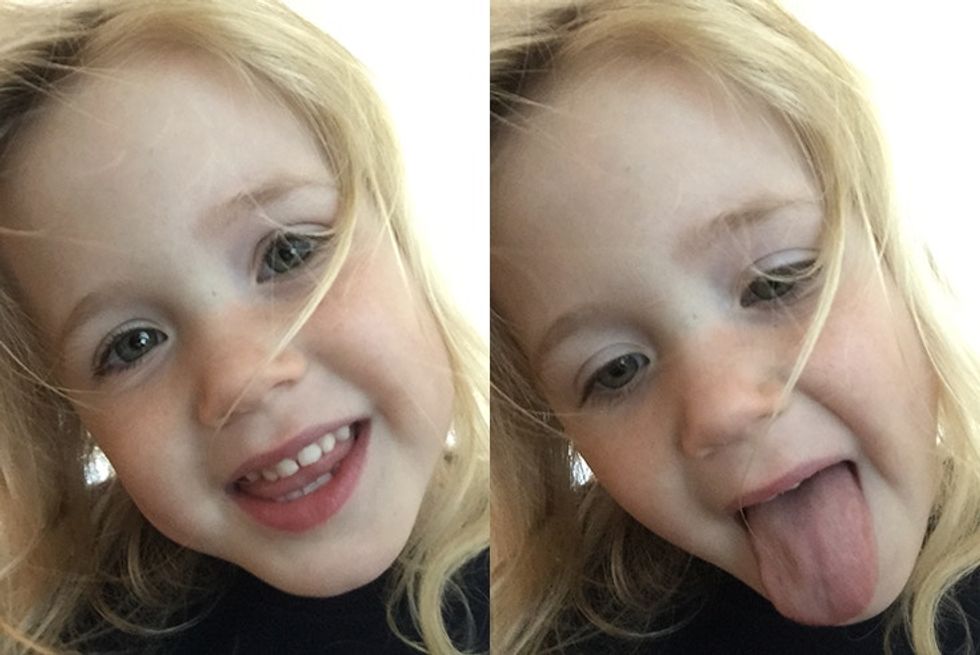 ABA is complex stuff. But put super simply, it's empathy on an ultimate level.

It involves patiently observing and trying to understand what a person — often one who can't fully communicate (or even necessarily process the things going on in the world) — feels and thinks.
ABA is putting yourself in that person's place, realizing what is motivating them, and then tinkering with those behaviors using positive encouragement and reinforcement. These are "rewards" of a kind, but not necessarily tangible ones; Emma's greatest motivators are hugs and kisses, high-fives, and tickles.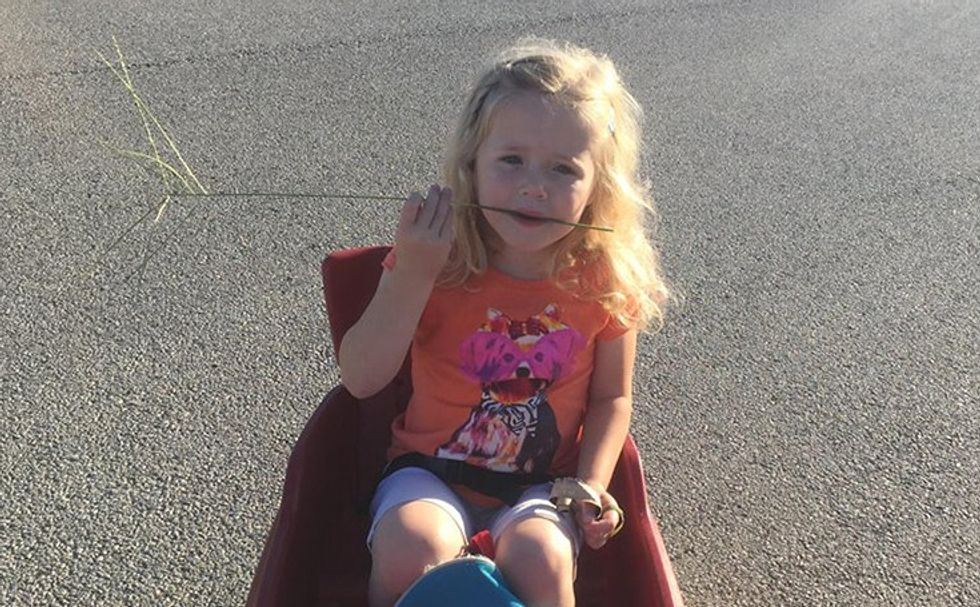 Even though ABA isn't a new treatment, it's gaining attention recently because of how life-changing the empathetic perspective can be. Agencies like the Centers for Disease Control and Prevention and the National Institute of Mental Health (and several autism-research organizations) recognize ABA as an effective treatment for autism. Plus, access to ABA experts is expanding: Clinics with extensive ABA support and research existed mainly in larger cities for many years, but now services are being offered in places all over the country.
For me, an intensified effort to understand Emma through ABA, and to help her understand her world, changed everything.
She's almost 6 years old now, and these days, she charms just about everyone she meets. She's still mischievous and daring, but she also runs into a room and gives out hugs to everyone there. (Even strangers! It's actually really awkward sometimes.)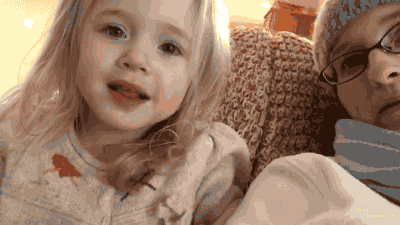 She can pick out her own jammies and a book to be read and a toy to keep her hands busy and the perfect spot to cuddle while she winds herself down to sleep. She giggles and beeps noses and plays chase with the dog and likes to announce, "Happy Tuesday!" She's even learning to read and write, which blows my mind when I think of those long nights spent banging heads on floors.
Emma still has autistic-meltdown fits, of course, but I get it now.

Even I have moments where I just can't even. It's really not that hard for any parent or person to relate to that. What's great, though, is that I've noticed how people outside the ABA therapy world — teachers and family and even total strangers — use the therapy, sometimes without even realizing it.
They change how they do things to adapt to what it must seem like from Emma's perspective, and that's how they end up really connecting with her. I find myself, too, exercising those empathy muscles with people other than Emma, and it makes me wonder sometimes:
What if we all did?
True
When a pet is admitted to a shelter it can be a traumatizing experience. Many are afraid of their new surroundings and are far from comfortable showing off their unique personalities. The problem is that's when many of them have their photos taken to appear in online searches.
Chewy, the pet retailer who has dedicated themselves to supporting shelters and rescues throughout the country, recognized the important work of a couple in Tampa, FL who have been taking professional photos of shelter pets to help get them adopted.

"If it's a photo of a scared animal, most people, subconsciously or even consciously, are going to skip over it," pet photographer Adam Goldberg says. "They can't visualize that dog in their home."
Adam realized the importance of quality shelter photos while working as a social media specialist for the Humane Society of Broward County in Fort Lauderdale, Florida.
"The photos were taken top-down so you couldn't see the size of the pet, and the flash would create these red eyes," he recalls. "Sometimes [volunteers] would shoot the photos through the chain-link fences."

That's why Adam and his wife, Mary, have spent much of their free time over the past five years photographing over 1,200 shelter animals to show off their unique personalities to potential adoptive families. The Goldbergs' wonderful work was recently profiled by Chewy in the video above entitled, "A Day in the Life of a Shelter Pet Photographer."
Get stories worth sharing delivered to your inbox