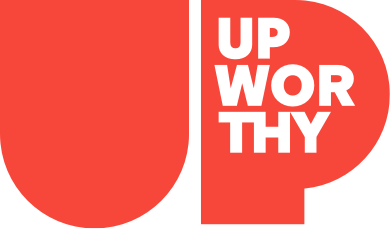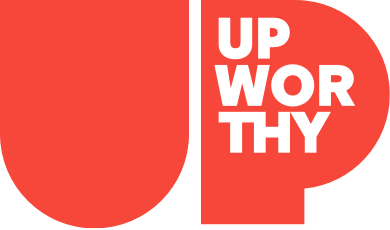 Stories Worth Sharing.

For People Who Give a Damn.
Sign up for the Upworthy newsletter:
(c) GOOD Inc. All Rights Reserved.
PS. You are doing great. Keep it up :<)
This website uses cookies in order to enhance your experience. Please review our Privacy Policy to learn how we may use cookies and how you can change your browser settings to disable cookies. By continuing to use this website without changing your settings, you consent to our use of cookies.
Abigail Disney is the granddaughter of the late Roy Disney, the co-founder of the Walt Disney Co. Abigail herself does not have a job within the company, but she has made some public complaints about the way things are being run and how it is effecting the employees of the company.
Disney recently spoke on the Yahoo News show "Through Her Eyes," and shared a story of how a Magic Kingdom employee reached out to her about the poor working conditions at the theme park. So, Disney went to see for herself, and she did not like what she found.
popular
Get stories worth sharing delivered to your inbox
Wellington District Police
Some animals have no respect for authority. Rogue penguins are disobeying the police in New Zealand, and they can't stop, won't stop.
Two little blue penguins were spotted at Sushi Bi near the Wellington railway station, allegedly trying to nest. The penguins had to cross through busy lanes of traffic running between the harbor and the sushi bar.
The dangerous duo was detained by the police, then released back into Wellington Harbour.
Nature
How much of what we do is influenced by what we see on TV? When it comes to risky behavior, Netflix isn't taking any chances.
After receiving a lot of heat, the streaming platform is finally removing a controversial scenedepicting teen suicide in season one of "13 Reasons Why. The decision comes two years after the show's release after statistics reveal an uptick in teen suicide.
"As we prepare to launch season three later this summer, we've been mindful about the ongoing debate around the show. So on the advice of medical experts, including Dr. Christine Moutier, Chief Medical Officer at the American Foundation for Suicide Prevention, we've decided with creator Brian Yorkey and the producers to edit the scene in which Hannah takes her own life from season one," Netflix said in a statement, per The Hollywood Reporter.
Culture
Los Angeles is experiencing a homeless epidemic that was years in the making.
Over the past six years, the unhoused population in the city has risen 75 percent. The city's lack of homeless shelters and affordable housing has forced many who can't afford L.A.'s sky-high rents to live on the streets.
According to LAist, since 2000, renter incomes have decreased by 3 percent while rents have gone up 32 percent.
While the city has launched a $100 million-per-year program to help the problem, rapper, entrepreneur, and actor Jaden Smith has found his own way of responding to the crisis: love.
Communities
Get stories worth sharing delivered to your inbox