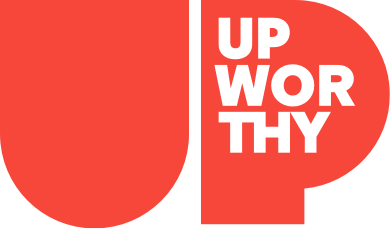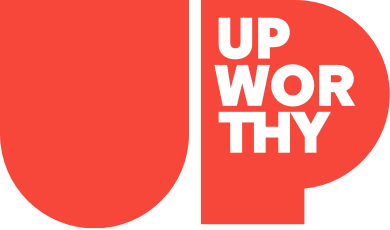 Stories Worth Sharing.

For People Who Give a Damn.
Sign up for the Upworthy newsletter:
(c) GOOD Inc. All Rights Reserved.
PS. You are doing great. Keep it up :<)
This website uses cookies in order to enhance your experience. Please review our Privacy Policy to learn how we may use cookies and how you can change your browser settings to disable cookies. By continuing to use this website without changing your settings, you consent to our use of cookies.
The San Francisco Giants have announced that Alyssa Nakken will be an assistant on the team's coaching staff, making her the first female coach in Major League Baseball history.

Nakken first began working for the team in 2014 as an intern, and was promoted to lead many of the team's health and wellness events. Currently, she chairs a group that works to encourage diversity and equality in the Giants organization.
In December, she was nominated by her coworkers for the 2019 Sprinkles of Love Award which honors Giants employees for their ethics, professionalism and humanitarianism.
Inclusivity
If you were to imagine a typical firefighter, chances are you'd picture a white man in firefighting gear—and there's a good reason for that. According to the National Fire Protection Association, 96% of career firefighters in the U.S. are male and 82% are white. Firefighting has long been a white male dominated field for various reasons—but in some places that's starting to shift.
popular
Get stories worth sharing delivered to your inbox
The Inuit people have been living in the frozen tundra of northern Canada for thousands of years, so they clearly are the experts on creating warm outdoor wear. Canada Goose, a company that makes highly-rated outerwear, knows something about marketing warm jackets to people in cold climates.
What if you combined the best of both worlds to create a whole new kind of coat?
Project Atigi has set out to do just that. Established in 2019, Project Atigi is a social entrepreneurship program that "celebrates the expertise and the rich heritage of craftsmanship that has enabled Inuit to live in some of the most formidable climates and conditions," according to a press release.
Culture
A 2009 study found that dogs have the intelligence of a two-and-a-half-year-old child. They can also understand up to 250 words and gestures. And they've had a long time to get it right. We started domesticating dogs 10,000 to 15,000 years ago, and that domestication runs deep. It turns out, even dogs who have never heard a human yell "roll over" might still understand basic commands. A new study found that stray dogs can understand human gestures, such as pointing, which suggests that dogs innately understand people.
Dr. Anindita Bhadra of the Indian Institute of Science Education and Research Kolkata and her colleagues studied 160 stray dogs across several cities in India. Two covered bowls were placed in front of each dog. One bowl contained raw chicken, and the other bowl was both empty and food-scented.
popular
Get stories worth sharing delivered to your inbox