If a stranger said they'd give you $5 every time you take the bus instead of driving, would you?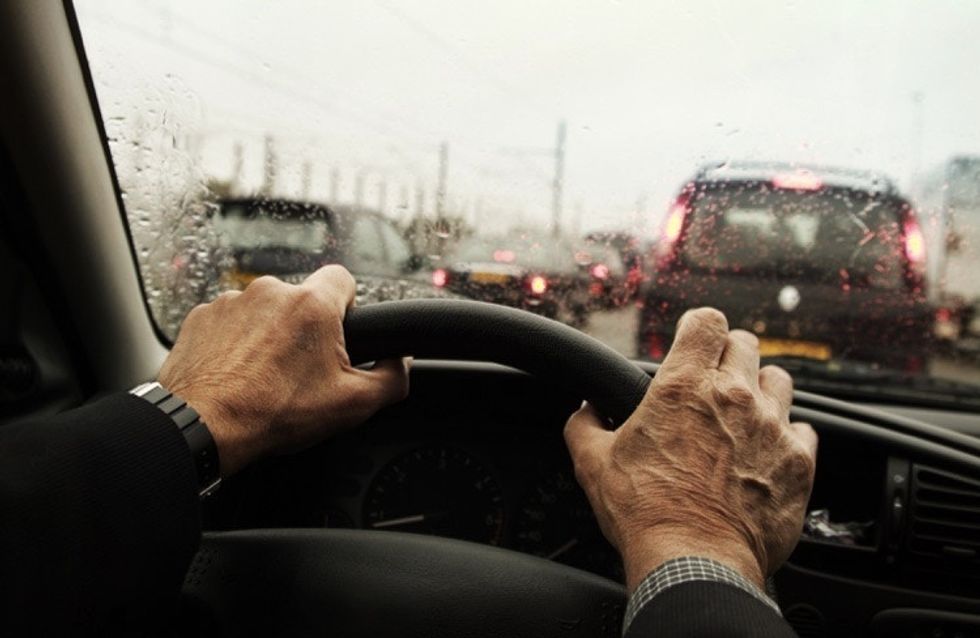 You're probably going to burn a couple dollars worth of gas stuck in this traffic jam anyway. Photo from iStock.
What about a quarter for every time you bring your own water bottle, instead of reaching for a disposable one?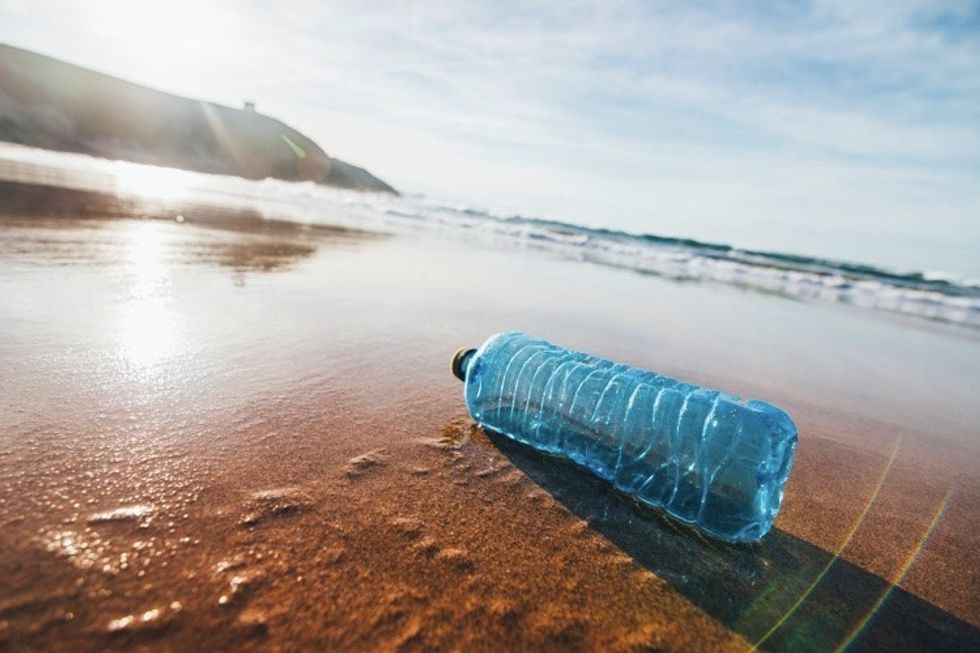 And do you think they'd want a receipt? Photo from iStock.
<p>It seems like every day a new celebrity, campaign, or advertisement tries to give people a new thing they can do to help save the Earth. The message is usually pretty simple: Do this thing because it's easy, or cheap, or good, or just <em>because you should.</em> A lot of these campaigns work, and that's great. But for every person who participates, there are plenty more who don't. </p><p><strong>It's not that people don't <em>want</em> to help, it's just really hard to get people to go out of their way to change their behavior. </strong></p><p>Maybe what we need isn't to invest in more clever calls for altruism. Maybe it's simpler than that. </p><h2>What if we paid people to <em>not</em> do things that harm the environment?</h2><p>Seema Jayachandran, a professor from Northwestern University <a href="https://www.sciencedaily.com/releases/2017/07/170720142312.htm" target="_blank">recently tried out this concept in Uganda</a>, where deforestation has reduced forest cover <a href="https://www.theguardian.com/society/katineblog/2009/jun/25/uganda-deforestation" target="_blank">to just a fraction of what it once was</a>.</p><p>Jayachandran and her team offered villages a small stipend to <em>not</em> chop down the trees near their homes. A little over two years later, the researchers found that the villages who'd received payments had less than half the deforestation compared to others nearby.</p><p class="shortcode-media shortcode-media-rebelmouse-image"><img type="lazy-image" data-runner-src="https://assets.rebelmouse.io/eyJhbGciOiJIUzI1NiIsInR5cCI6IkpXVCJ9.eyJpbWFnZSI6Imh0dHBzOi8vYXNzZXRzLnJibC5tcy8xOTUzMjI0NC9vcmlnaW4uanBnIiwiZXhwaXJlc19hdCI6MTYzODM0ODg3Mn0.fuq81eJcfGhODymZujhzphu9wHaEtl7mO376zD237Pc/img.jpg?width=980" id="345cc" class="rm-shortcode" data-rm-shortcode-id="2eb54aa2f61826a4baa3742e031c7714" data-rm-shortcode-name="rebelmouse-image"><small class="image-media media-caption" placeholder="add caption...">Uganda is home to over half of the world's wild mountain gorillas, who depend on the forest to survive. Photo from iStock.</small></p><p>This kind of program is known as <a href="http://www.cifor.org/project-websites/payment-environmental-services/" target="_blank">payment for ecological services</a> and has been successfully used before in places like <a href="http://www.undp.org/content/sdfinance/en/home/solutions/payments-for-ecosystem-services.html" target="_blank">Costa Rica and Mexico</a>. </p><p>Similar tactics have also been explored in trying to get people to <a href="https://www.scientificamerican.com/article/can-cash-incentives-keep-people-healthy/" target="_blank">exercise more or stop smoking</a>.</p><h2>These interventions can be pretty effective <em>and</em> cost-effective. After all, the Earth itself is worth beaucoup bucks.</h2><p>Nature isn't just here to look pretty — it provides food, shelter, jobs, and, you know, the oxygen we need to breathe. In 1997, a bunch of ecologists and economists estimated that the natural world gives us <a href="http://www.sciencemag.org/news/1997/05/how-much-world-worth" target="_blank">$33 trillion worth of free stuff every year</a>.</p><p>Protecting nature has a pretty good return on investment. In terms of reducing carbon emissions, Jayachandran's experiment in Uganda <a href="https://www.theatlantic.com/science/archive/2017/07/paying-people-to-preserve-their-trees/534351/" target="_blank">returned about $2.40 of value for every dollar they put in</a>, the Atlantic reported.</p><p>Changing human behavior is tricky and paying people to <em>not</em> do something might seem inelegant at first. If you think of the Earth as a business, though, a little investment in the right behaviors might actually make a lot of sense.</p>