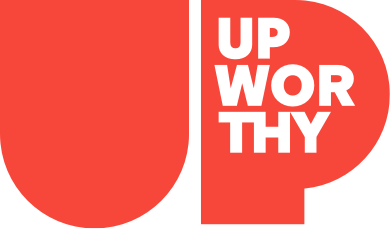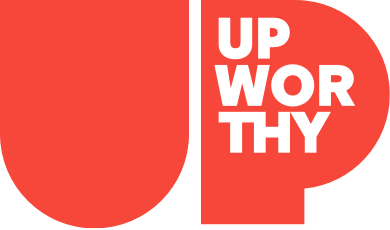 Stories Worth Sharing.

For People Who Give a Damn.
Sign up for the Upworthy newsletter:
(c) GOOD Inc. All Rights Reserved.
PS. You are doing great. Keep it up :<)
This website uses cookies in order to enhance your experience. Please review our Privacy Policy to learn how we may use cookies and how you can change your browser settings to disable cookies. By continuing to use this website without changing your settings, you consent to our use of cookies.
We can do this. Don't give up hope.
Rep. Peter King (R-NY) is a name you should remember. If you don't follow politics closely, remember his name because he's the first Republican in Congress to openly join the call for a renewed federal ban on assault weapons.

If you're a Democrat or a diehard progressive partisan, remember his name because it's proof that as a nation we can put principles before party and walk across the political aisle to get things done.
If you're a Republican, remember his name as evidence that real leadership in politics sometimes means risking your reputation to do what is right even when most of your colleagues disagree or lack the political courage to go first.
But let's allow Rep. King to explain himself in his own words:
Democracy
via PixaBay
Democratic presidential candidate Andrew Yang has brought a lot of attention to the idea of implementing a universal basic income on America. His "freedom dividend" would pay every American $1,000 a month to spend as they choose.
In addition to helping Americans deal with a future in which the labor market will be upended by automation, this basic income could allow Americans to rethink what we see as work and nurture what Yang calls a "human-centered" economy.
Family
Get stories worth sharing delivered to your inbox
Gillette
Jim and Carol lived an active, exciting life together as husband and wife. But when Jim was struck by a car while cycling near his home, their life changed dramatically. Jim was left needing round-the-clock care, and Carol, a retired nurse, took on the role of caregiver.
Every day, Carol helps Jim through his physical therapy and personal grooming routines. "If we don't do what we do on a daily basis to help him move forward, he'll become more and more dependent," Carol says. "Some days the challenges are very difficult."
More than 40 million Americans are in Carol's shoes, providing unpaid caregiving to loved ones who are disabled, elderly, or otherwise in need of assistance. With baby boomers getting older and people living longer, many middle-aged people find themselves caring for aging parents or grandparents. Others may have a developmentally delayed adult child at home, or a family member who has become disabled due to an accident or illness. From cooking to cleaning to bathing, caregivers help others do everyday tasks they aren't able to do for themselves.
Hygiene and grooming are a big part of a caregiver's job, and anything that makes those tasks easier is a good thing. That's why Gillette's new TREO razor, specifically designed for shaving other people, caught our eye.
Family
Eight other teens did the same earlier this year
Fourteen-year-old Kat Miller took a firm stand for LGBT rights in front of the entire congregation at the Batavia Zion United Methodist Church in Batavia, Wisconsin when she rejected her membership over the church's anti-gay policies.
After two years of participating in the church's confirmation program, she was set to become a member of the church but balked due to its recent policy changes that discriminate against the LGBT community.
Miller and three other confirmands took the pulpit at the church, reading personal faith statements that outlined what Methodism want to them. Only Miller's had an additional paragraph that shocked the congregation.
"I believe the most important values of a Christian life are to accept everyone who is willing to believe in being a good person in God's realm… Yet, the stance of the UMC, the organization, does not resonate with what I believe," Kat said.
Therefore, she said, she would not become a member of the United Methodist Church.

The reaction she received from the congregation was decidedly mixed.
"I was frustrated and disappointed," Kat said according to USA Today. "I didn't think that other people, who aren't the pastor and aren't confirming me in my faith, should be able to say that my faith statement is wrong."
Eight teens in in Omaha, Nebraska, received a positive reaction from their congregation when they refused to be confirmed as members of the church.
On Easter Sunday at the First United Methodist Church in Omaha, Nebraska, a group of eight 13 and 14-year-old UMC youth stood up to the church's anti-LGBT policies by refusing to be confirmed for the time being.
In case you needed a reason to believe that this generation will save us all, here it is. The entire confirmation class at First United Methodist Omaha decided not to join at this time in protest of the UMC's anti lgbtq+ policies. 🌈❤️ pic.twitter.com/mDjwMTu9ZJ
— Sheri Shuler (@SheriShuler) April 28, 2019
The group made its announcement in the form of a letter read before the entire congregation.

We have spent the year learning about our faith and clarifying our beliefs. Most of us started the confirmation year assuming that we would join the church at the end, But with the action of the general conference in February, we are disappointed about the direction the United Methodist denomination is heading. We are concerned that if we join at this time, we will be sending a message that we approve of this decision.

We want to be clear that, while we love our congregation, we believe that the United Methodist policies on LGBTQ+ clergy and same sex marriage are immoral. Depending on how this church responds to the general conference action, we will decide at a later time whether or not to become officially confirmed. But until then, we will continue to stand up against the unjust actions that the denomination is taking. We are not standing just for ourselves, we are standing for every single member of the LGBTQ+ community who is hurting right now, Because we were raised in this church, we believe that if we all stand together as a whole, we can make a difference.
The teens were greeted with a standing ovation from the congregation and received the full support of its minister, Reverend Ken Little. "Myself and our associate pastor are in full support of their decision," Little said according to Religion News. "We're proud of them. It's not an easy thing to do to resist."
As previously reported in Upworthy, at a United Methodist Church (UMC) conference in St. Louis last February, delegates voted 438-384 for a proposal called the Traditional Plan that bans openly-gay people from being ordained as ministers or serving in the church.
It also forbid any UMC funds from going "to any gay caucus or group, or otherwise use such funds to promote the acceptance of homosexuality."
A majority of American delegates voted against the plan, but it was passed with support from conservatives and delegates from UMC strongholds in Africa and the Philippines.
The decision has created a schism in the church with some UMCs flying gay flags, performing same-sex weddings, and withholding payments to the main offices in protest.
Inclusivity
Get stories worth sharing delivered to your inbox