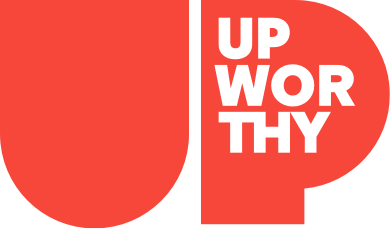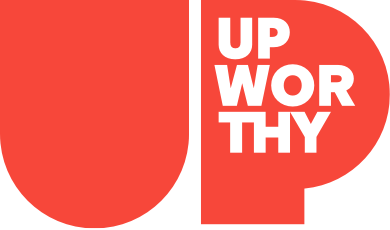 Stories Worth Sharing.

For People Who Give a Damn.
Sign up for the Upworthy newsletter:
(c) GOOD Inc. All Rights Reserved.
PS. You are doing great. Keep it up :<)
This website uses cookies in order to enhance your experience. Please review our Privacy Policy to learn how we may use cookies and how you can change your browser settings to disable cookies. By continuing to use this website without changing your settings, you consent to our use of cookies.
Can the teens do literally anything without being blasted? Apparently not...
Katie Cornetti and Marissa Bordas, two Pittsburgh teens, were involved in a car crash. After taking a sharp turn on a winding road, the car flipped twice, then landed on its side. The girls said later on that they weren't on their phones at the time. The cause of the crash was because the tires on Bordas' car were mounted improperly.
The girls were wearing their seatbelts and were fine, aside from a few bruises. However, they were trapped in the car for about 20 minutes, so to pass the time while they waited for help, they decided to make a TikTok video. They made sure they were totally fine before they started recording.

popular
Photo by Kelly Sikkema on Unsplash
Approximately 10% of the population is left-handed, and the balance between lefties and righties has been the same for almost 5,000 years. People used to believe that left-handed people were evil or unlucky. The word "sinister" is even derived from the Latin word for "left."
In modern times, the bias against lefties for being different is more benign – spiral notebooks are a torture device, and ink gets on their hands like a scarlet letter. Now, a new study conducted at the University of Oxford and published in Brain is giving left-handers some good news. While left-handers have been struggling with tools meant for right-handers all these years, it turns out, they actually possess superior verbal skills.
Researchers looked at the DNA of 400,000 people in the U.K. from a volunteer bank. Of those 400,000 people, 38,332 were southpaws. Scientists were able to find the differences in genes between lefties and righties, and that these genetic variants resulted in a difference in brain structure, too. "It tells us for the first time that handedness has a genetic component," Gwenaëlle Douaud, joint senior author of the study and a fellow at Oxford's Wellcome Centre for Integrative Neuroimaging, told the BBC.
popular
Get stories worth sharing delivered to your inbox
Pete the Plant is a maidenhair fern living in the Rainforest Life exhibit at the London Zoo, but Pete the Plant isn't like other plants. Pete the Plant is also a budding photographer. Scientists in the Zoological Society of London's (ZSL) conservation tech unit has been teaching the plant how to take selfies.
The ZSL held a competition in partnership with Open Plant, Cambridge University, and the Arribada Initiative for the design of a fuel cell powered by plants. Plant E in the Netherlands produced the winning design. The prototype cell creates electricity from the waste from the plant's roots. The electricity will be used to charge a battery that's attached to a camera. Once Pete the Plant grows strong enough, it will then use the camera to take a selfie. Not too bad for a plant.
"As plants grow, they naturally deposit biomatter into the soil they're planted in, which bacteria in the soil feeds on – this creates energy that can be harnessed by fuel cells and used to power a wide range of conservation tools," Al Davies, ZSL's conservation technology specialist, explains.
Innovation
Photo by freestocks.org on Unsplash
Being a woman means living in constant fear of being sent a dick pic. They could come from anywhere at any time. You don't even need to be on a dating app. One day, you're minding your own business, then Bam! A dick pic just slid into your DMs on Twitter. You didn't ask for it. It's just there in full glory.
Now, all womankind has a new hero. Researchers at the University of Washington are working on an AI to detect and delete dick pics.
This is why we need more women in STEM.
It all started when Kelsey Bressler received an unsolicited dick pic on Twitter, and then posted about it. A friend approached Bressler about creating an AI that will detect, then delete dick pics before you get a chance to feel like your eyes need a shower. "When you receive a photo unsolicited, it feels disrespectful and violating," Bressler told the BBC. "It's the virtual equivalent of flashing someone in the street. You're not giving them a chance to consent, you are forcing the image on them, and that is never OK."
Science & Technology
Get stories worth sharing delivered to your inbox