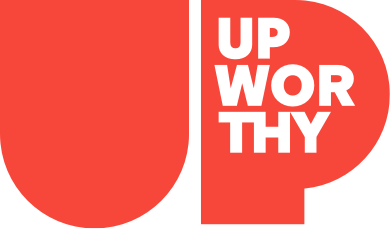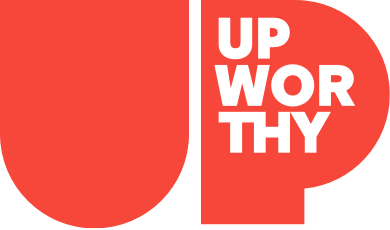 Stories Worth Sharing.

For People Who Give a Damn.
Sign up for the Upworthy newsletter:
(c) GOOD Inc. All Rights Reserved.
PS. You are doing great. Keep it up :<)
This website uses cookies in order to enhance your experience. Please review our Privacy Policy to learn how we may use cookies and how you can change your browser settings to disable cookies. By continuing to use this website without changing your settings, you consent to our use of cookies.
Jany Deng never had a childhood.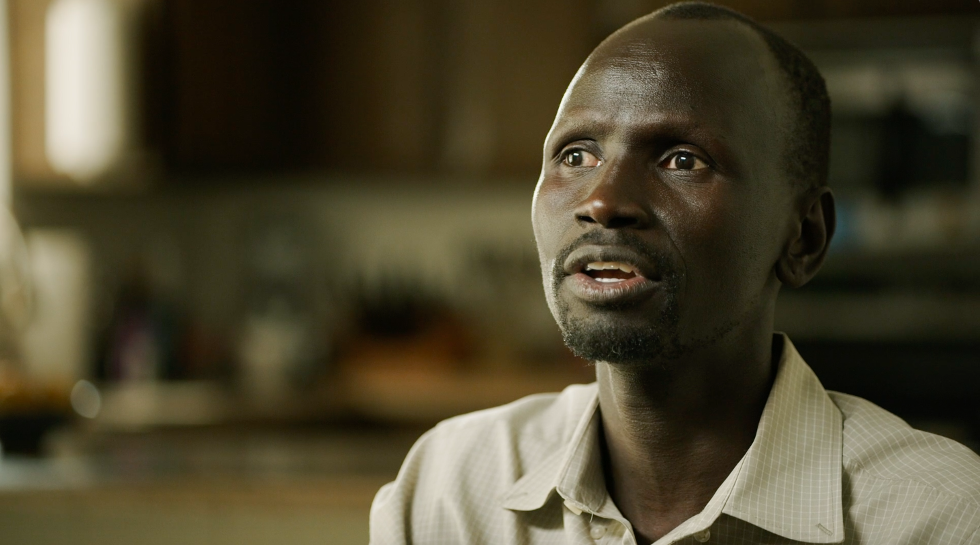 Dignity Health
He was only 10 when civil war broke out in his homeland of South Sudan. Orphaned and faced with no other choice for survival, Deng had to flee the country alone, walking more than 2,000 miles towards Ethiopia. He often had nothing to eat or drink. "We have to walk for a month, a day, a year, just wondering wherever we can get safety," Deng recalls.
Months later, he reached a refugee settlement where he was able to live for several years. But in 1991, war broke out again. This time, Deng had to walk 2,500 miles towards Kenya.
Deng and the other boys he walked with became known as "The Lost Boys of Sudan" by the aid workers who helped them resettle in America.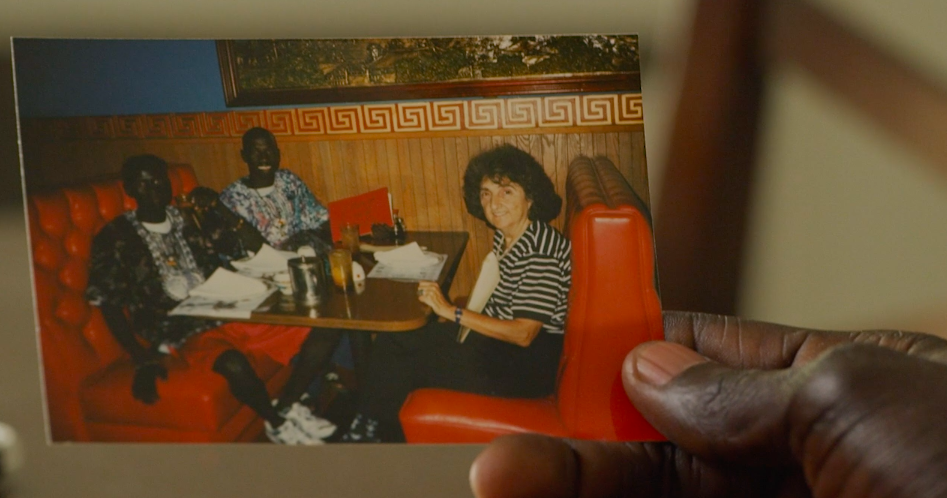 Dignity Health
Deng came to this country not knowing the language or the customs. It was an extreme culture shock. But thanks to his foster mother, a "remarkable and nurturing woman," Deng learned he could expect some good from this new world, and others would be there to help him.
Sure enough, Deng realized that whenever he needed help, there was always someone to show him the way. So he made himself a promise — when he was in a position to do so, he'd help others, too.
Today, Deng is a community leader and a social worker with Dignity Health's CATCH program, which helps underserved, disenfranchised, and chronically ill patients access resources and take control of their physical and medical needs. Through the program, patients improve their self-sufficiency and gain social support to reduce the time they spend in emergency rooms and in-patient units, giving them an overall better quality of life.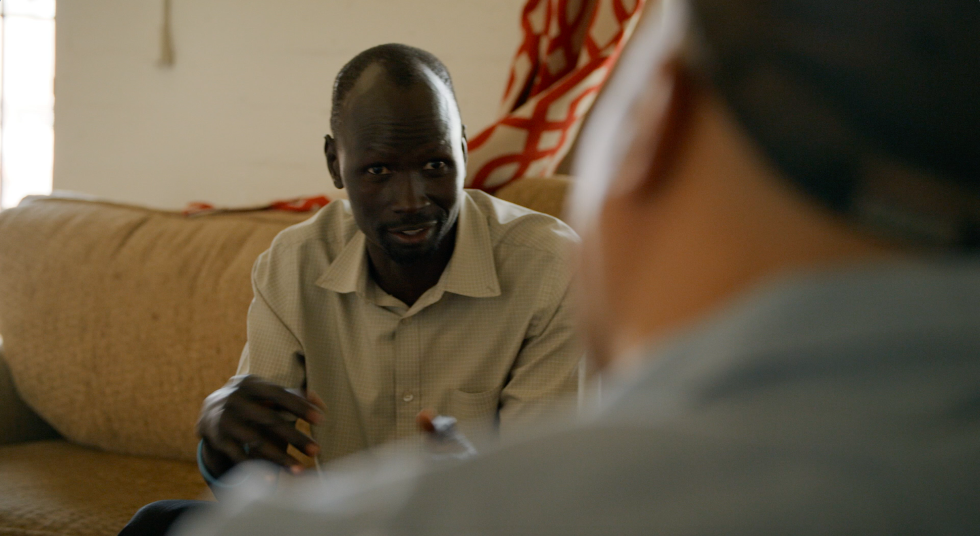 Dignity Health
This is where Deng puts his unique worldview to work. In his job as a CATCH social worker, his past experiences allow him to see clients in a way that other professionals may not be able to. He brings a holistic approach to his work and sees every patient as unique — with their own goals, challenges, and strengths, just like he had.
"We might not know to ask certain questions," says Marisue Garganta, Director of Community Health Integration and Community Benefit at Dignity Health St. Joseph's Hospital. "Jany intuitively will know what questions to [ask]."
Deng's a perfect fit at Dignity Health CATCH Program, which seeks to share its mission of spreading human kindness throughout its facilities and beyond.
Humans, Deng says, have a lot of needs. And those extend far beyond the medical. That's why Dignity Health focuses on all aspects of health — from the physical to the mental to the social. Those who work there aim to provide compassionate care that bridges the gap between medical professionals and the larger community. For Deng, every interaction is a chance to inspire a patient to accept his help and pay it forward.
"I want to pass it on, and hopefully, those people that I work with and help, they can pass it on to somebody else," he says.
To learn more about Jany Deng, check out the video below.
Hello Humankindness
True
Dignity Health
If you're a white supremacist, I imagine drinking beer (or any other alcoholic beverage) is a nice way to relax and tune out the fact that you're a terrible person who's helping set human progress back at a rate the bubonic plague would be proud of. But for some self-professed white supremacists, it wasn't quite so easy on a June weekend in Germany.
According to Newsweek, the hundreds of neo-nazis who flocked to the "Shield and Sword Festival" in Ostritz found themselves uncomfortably dry when a court imposed a liquor ban at their gathering of hateful bigots who also like to listen to awful music together. The ban's aim was to prevent any violence that might erupt (you know it would...) and the police confiscated more than a thousand gallons of alcohol from those attending the weekend-long event. They even posted pictures on Twitter of the alcohol they'd removed from participants.
But that's only half the story.
Residents of the town of Ostritz, who've had to deal with the bigots before (they threw the same festival last year on Hitler's birthday), knew that the ban wouldn't stop the festival-goers from trying to obtain more alcohol while in town. So the townspeople got together a week before the festival and devised a plan which would truly make the white supremacists focus on how terrible neo-nazi music is: They bought up the entire town's beer supply.
"We wanted to dry the Nazis out," Georg Salditt, a local activist, told reporters. "We thought, if an alcohol ban is coming, we'll empty the shelves at the Penny [supermarket]."
"For us it's important to send the message from Ostritz that there are people here who won't tolerate this, who say 'we have different values here, we're setting an example..." an unidentified local woman told ZDF Television.
At the same time the festival was going on, residents also staged two counter-protests and put on a "Peace Festival" to drive home the point that bigotry wasn't welcome. If the festival is held in the same town again next year, ticket-buyers should be aware that Ostritz isn't playing around when it says that white supremacists aren't welcome.
There's some good news, too: Aside from the fact that residents aren't afraid to send the message that they're intolerant of intolerance, attendance to the far-right music festival has drastically decreased in the past year. In 2018, 1,200 people attended, according to the BBC. This year? Approximately 500-600. Here's hoping the festival won't have a return engagement next year.
Culture
Get stories worth sharing delivered to your inbox
I sent both of my children on a bus on Tuesday. I knew where they were going.
The morning started rainy, buggy, and too early. To be fair, it always feels too early.
My husband and I waved from across the street as the buses pulled away, our kids, along with a hundred or so others, behind tinted glass. We waved like we were excited. Our son was likely not looking. Our daughter may have been, but she also could have not been paying attention until the bus started into motion. We won't know for sure if she saw us waving until she returns.
Returns.
Every day when I leave the house, I expect to return.
That's the default.
It's so much the default that realizing it is actually stunning. We run our lives as though anything else other than what's in our head, our routine, our privilege, is what will take place. There's that little truism that a worrier shines like a pebble in the hand: you're more likely to die in a car crash than a plane crash. Yet we are much more likely to be worried about flying because it is out of our routine. Being out of your routine awakens you to the precariousness we completely shut out in our day-to-day lives.
I put my children on a bus. My oldest will be gone four weeks, my youngest, two.
What should be normal: sending your kids to sleep away camp. What feels wholly unnatural: sending your Jewish kids to a Jewish sleep away camp in the world we're living in now. Even writing those words: JEWISH SLEEP AWAY CAMP make my fingers seize at the knuckles. I don't want you to know there are such things as Jewish sleep away camps. Even having others know that they exist feels like a danger.
I'm used to my feelings and my instincts seeming like hyperbole to others. I'm emotional. I'm tuned in. I'm hyperreactive. I have a hair trigger. I have anxiety and depression.
I also come from a genetic and cultural history of people who ended up in this country because we were hunted and pursued and needed to escape. Over and over and over again. The cells that have come to build the tissues and structures of my body and my brain have been organized by UNSAFETY.
In "normal" suburban upper-class life, this can be a huge detriment. A handicap. It can manifest in the most unhelpful and frankly, startlingly blind ways. I've spent so much of my life reacting and feeling and then trying to understand what makes me tick. I've spent so much time learning to train and control and ignore and channel.
I wasn't made for easy times. I was made for survival. I was made, like an animal, to intuit danger and get the hell out, fast. I was made in the image of fight or flight. I do both better than most people. It's not something I brag about, because it doesn't feel like a good thing most of the time.
I put my kids on a bus to Jewish sleep away camp. Because when my husband and I got married (I'm Jewish, he's not), our pact was this: if our children live in a world where historically they could be targeted and threatened because of their Jewishness (regardless of their actual observance of religion or customs), they deserved to know that being a Jew is not negative. We should give them every opportunity to be proud and happy about their Jewishness. Their belonging should help them to feel good about themselves and the world. It should help them seek connection and understanding of the human condition. They should know songs. They should sing full-throated. They should feel comfort in our traditions when they are useful to them, but never feel threatened or unnecessarily constrained by them.
Research funded by Jewish institutions and communities suggests that the number one way to help ground kids in their Jewish identity is to send them to Jewish sleep away camp. It's the glue.
And yet.
I put my kids on a bus to Jewish sleep away camp at a time when our government is putting migrant children into concentration camps.
I bought all the supplies on the list. I washed and labeled and sorted and packed. I zipped up those bags to accompany my children. And then I dropped my children off and couldn't see if they were waving back as the buses drove away.
Of course, the camp I'm sending them to has a stellar reputation. Every day they post updates on a special web site, along with hundreds of pictures of the kids in action. I send emails to the kids which are printed out and given to them. I send packages with stickers and trading cards and all sorts of goofiness so that they know they are loved.
Migrants from central America have made their way to our border with just what they could carry. (My children's bags were so heavy that neither of them could carry them. Likely at least 1/4 of what I sent will come back unused or untouched.) Migrants are following the rules of asylum seeking. They are fleeing violence and intimidation and abuse far greater than I will allow myself to imagine. They are separated from their children by a government that has no business doing so.
I, an upper-class white woman, expect my voice to be heard. I expect to be able to vote and call and hold my elected officials accountable. I know what to say to get my point across. I've given money to candidates and I know how to threaten that support in the future. I also have the privilege of time and energy with which to do it. My underlying expectation is that there are very few problems that I don't have some redress for.
Asylum-seekers, in good faith, and following the rules, have nothing left to lose. They are coming here seeking something less life-threatening than what they're fleeing. They're seeking some good will. Or, at the very least, safety. Or relative safety.
I put my children on a bus to Jewish sleep away camp knowing that in my daughter's cabin of 8 girls, there are 4 young adult counselors who are there to make sure that she's safe, happy, and her needs are being met.
I also know that last year, an asshole white supremacist antisemite decided to go to a synagogue on shabbat, the Jewish sabbath, and turn it into a bloodbath. Well before that ever happened, well before the era of mass shootings and Columbine, Jewish institutions like synagogues and preschools and JCCs have needed extra surveillance. We've had police guard our religious services and social gatherings. Even (and perhaps especially) seeking out Jewish belonging, Jewish joy, has always been a reckoning with danger and threat.
After I sent my children on that bus—the one I knew where it was going—the one where I'd shoveled their overpacked duffle bags into the bowels of the bus—I came home to a house strewn with the remnants from packing. Laundry bins with unneeded t-shirts and shorts and single socks. The cat—he normally comes to greet me when he hears the garage door open—was nowhere to be seen. I called for him. He still did not come. I came upstairs and looked in my son's room. No cat. I looked in my daughter's room—with its orange and pink somewhat darkened by the rainy skies—and there he was, tucked into a furry circle in an eddy of her duvet. I laid down next to him and lost control. The control I never really had.
Twitter this week has erupted in a jagged back-and-forth between politicians and pundits and opinion-havers about whether or not it is appropriate to call the migrant detention centers run by ICE and our government "concentration camps." I, and most other Jews I follow and know, agree they should be called exactly what they are.
Non-Jews (and, to be fair, some Jews as well), like to tiptoe around the Holocaust and any words or imagery which may in any way encroach upon the historical accuracy or singular legacy of that horrible period. To a degree, I might agree when the comparisons are used flippantly or improperly.
But the legacy of the Holocaust, we are all reminded, is NEVER AGAIN. And NEVER AGAIN means that we don't wait until something worse happens. What's happening RIGHT NOW in the United States shares that DNA.
In the same way I understood or had an inkling in my bones that the election might go a way I didn't want it to, I know this same thing: we are not ok. This is not just the start. This is halfway down the road to the place where we lose not just perceived control, but real control. For all the current administration's lies and purposeful incapabilities, know this: the cruelty that comes out of the mouth of our president and those who continue to support him in the government and in the populace is not a lie. It is predictive. They're telling us in advance what they intend to do. And then they are doing it.
In a world where I still have the ability to put my daughter and son on a bus with all their toiletries and know that they will likely arrive at their destination, I also know that our government argued for the legal right to deny soap and toothbrushes to migrant children. When anyone's children are denied such basics—human basics—no one is safe.
I know it will sound like hyperbole. I know that those who so easily dismissed my concerns early on—before this administration even took office—will still attempt to dismiss my warnings now. But do so at your own peril.
I was not built for normal times. I was built for times like these. And I haven't been wrong yet.
This post originally appeared on Outside Voice. You can read it here.
Inclusivity
The gold standard test for determining someone's honesty is seeing what that they do with a lost wallet. Do they keep it? Attempt to return it to the person who lost it? Or do they pocket the money and then dump it in a mailbox?
A researcher in Finland wanted to find out just how honest his countrymen were by posing as a tourist and dropping off a supposedly "lost" wallet with an employee at a local business and asking them to take care of it.
After the initial findings, the researchers hypothesized that if he added a larger sum of money in the billfold, fewer people would return the wallet. A poll of 279 top-performing academic economists agreed. But this time, the researchers decided to conduct the study on a larger scale.
Over two years, they staged over 17,000 wallet drops in 335 cities in 40 countries across the world and discovered that people are probably more honest than you think. The wallets were all about the same. They held a few business cards, a key, a grocery list. Some contained about $13 while others had no cash.
Heroes
Get stories worth sharing delivered to your inbox