The 'Brooklyn Nine-Nine' star's essay about her eating disorder hits home.
Just weeks away from taking a new round of publicity photos, "Brooklyn Nine-Nine" actress Stephanie Beatriz shared her pre-shoot routine — and why she won't be following it this year.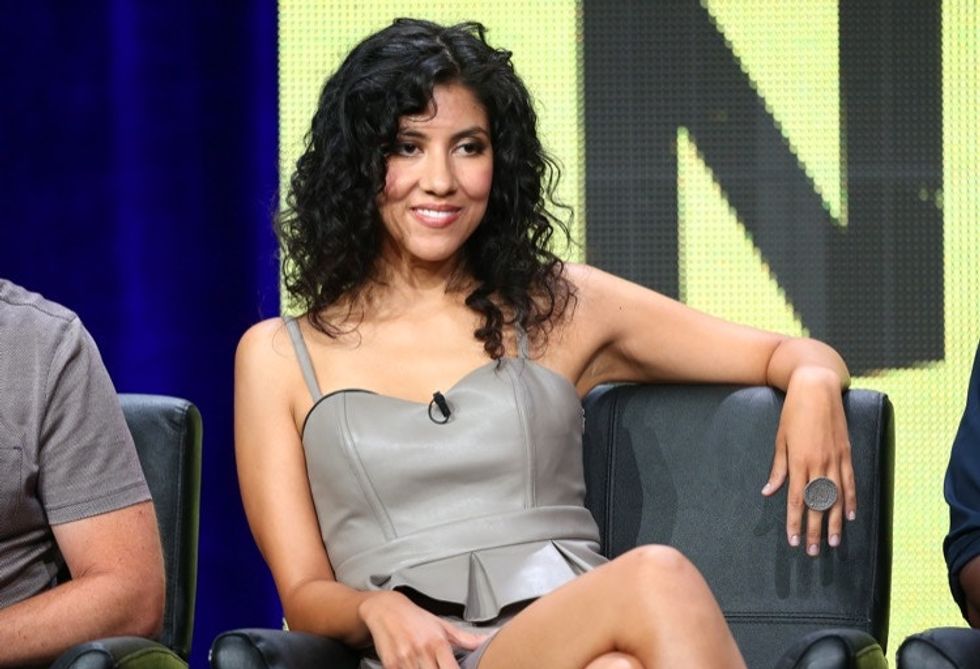 Beatriz appears on a "Brooklyn Nine-Nine" panel during the 2013 Summer Television Critics Association tour. Photo by Frederick M. Brown/Getty Images.
"I'd stress. I'd look in the mirror and pick apart my body, my face. I'd zoom in on areas I hated, like my ass or my stomach. And then I'd start the obsessive food restriction and compulsive workouts," she wrote at InStyle, sharing her experience as a self-described "disordered eater."
Family