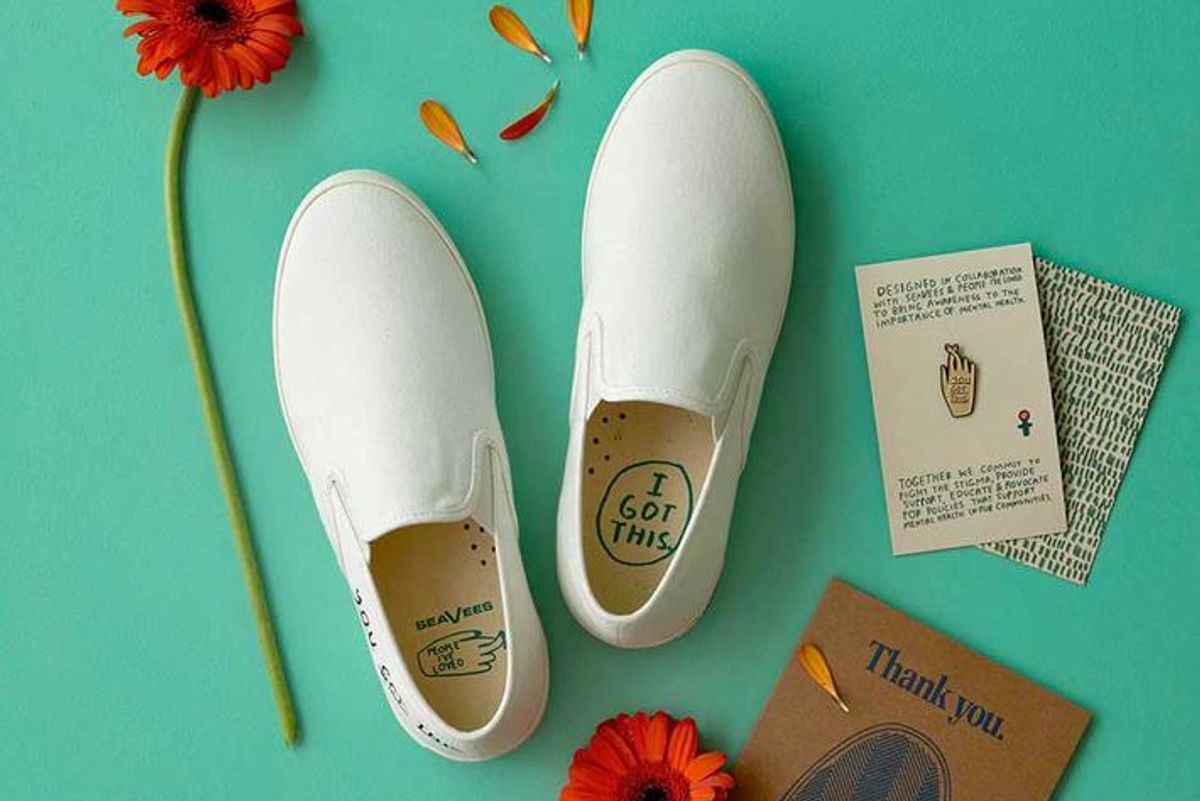 Image via Seavees.com
These days, we can all do our part to help the environment by making our shopping habits more sustainable and climate-conscious. One way to do so is to buy a pair of SeaVees.
SeaVees is a historic brand originally made by BF Goodrich in the 1960's and revived by shoe designer Steve Tiller in the early 2000s. Since its reemergence, SeaVees has incorporated giving back to many charities and environmental groups into their business model.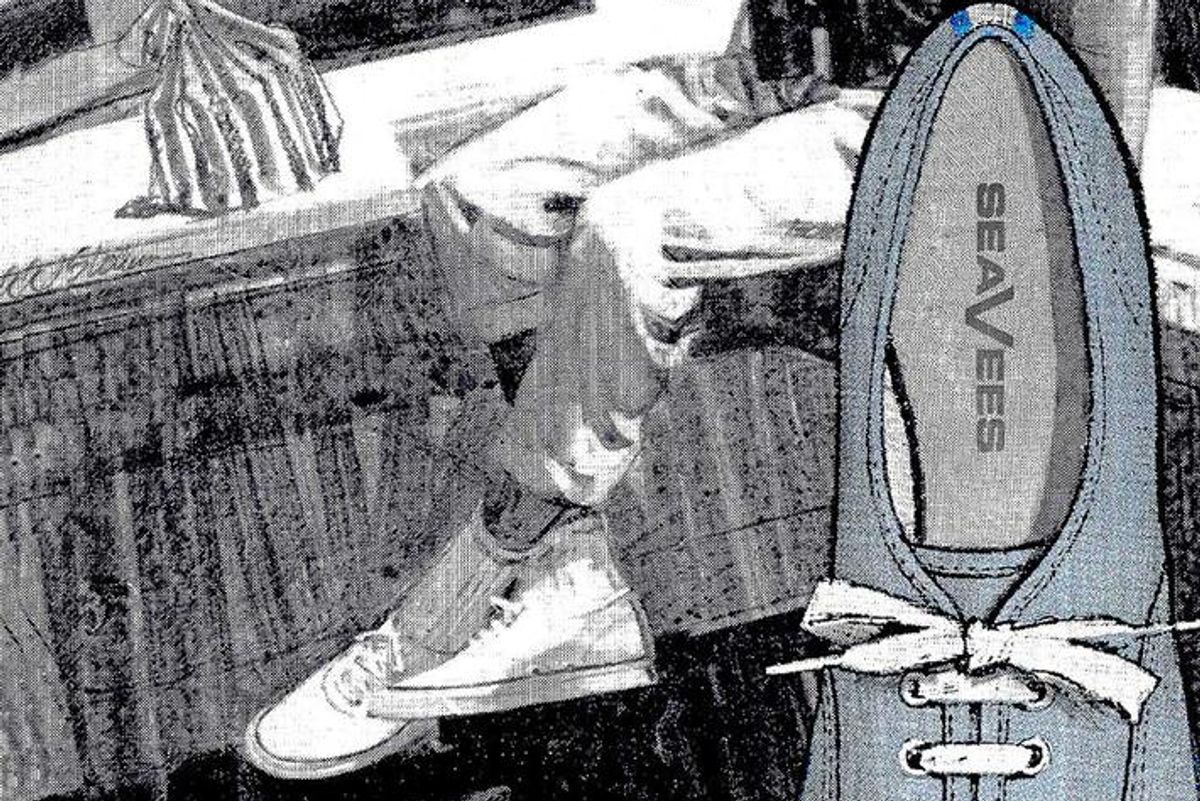 Image via Seavees.com
SeaTrees is focused on protecting kelp forests that have become decimated by purple sea urchins, a natural consumer of kelp. Recently, purple sea urchins have been multiplying at alarming rates since their natural predators, fish and lobster, have been removed from kelp forests by humans. SeaTrees aims to reverse that impact and return the purple sea urchin population to normal levels.
If you'd like to give even more, you can increase your impact by purchasing from these SeaVees collections: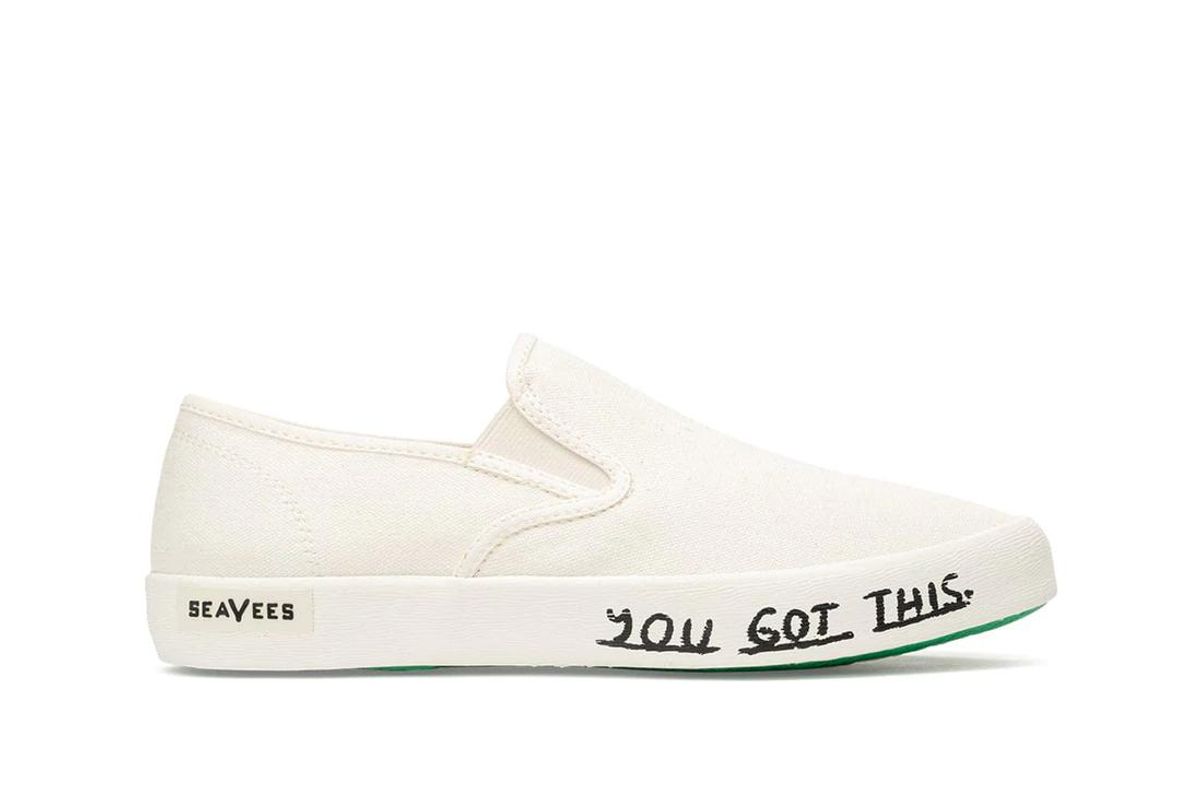 Image via Seavees.com
Recently, Seavees and Carissa Potter Carlson of People released a slip-on shoe designed to combat the stigma of mental health. Ten percent of the sale from each pair of Mental Health Awareness Baja Slip On shoes will be donated to The Mental Wellness Center, an organization that fights the stigma and raises awareness about mental health issues.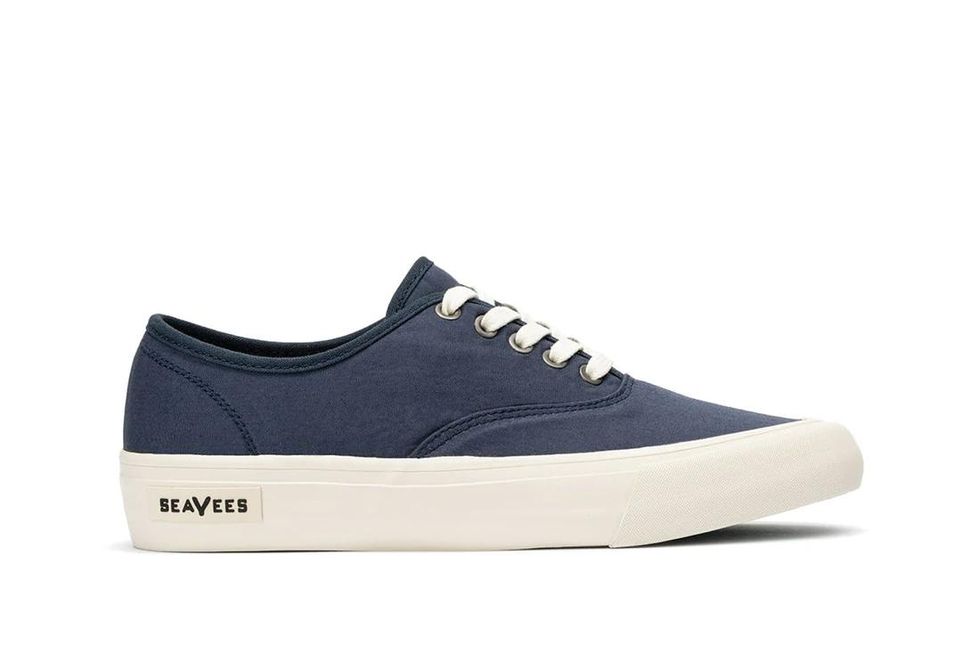 Image via Seavees.com
These SeaChange Sneakers are made with almost completely recycled materials. Not only are they great for the planet, they're also great for your feet. These comfortable, well-made classics come in a variety of different colors and styles.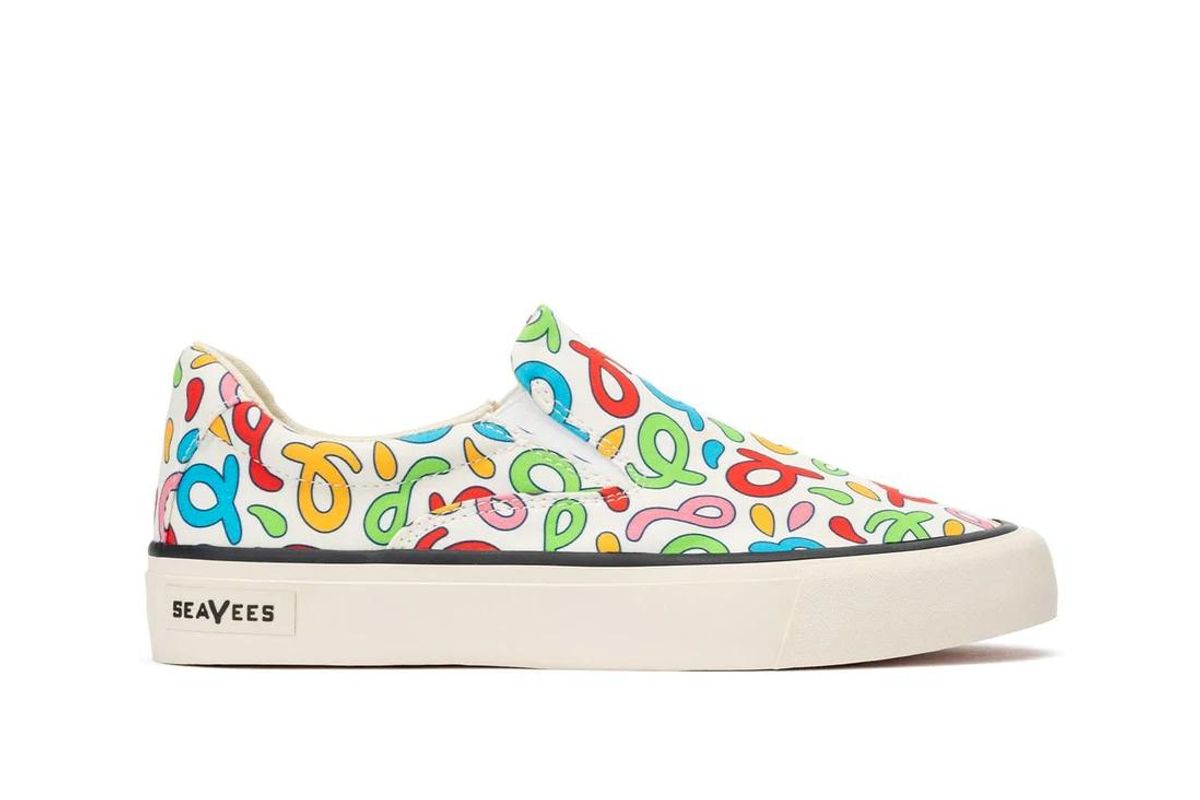 Image via Seavees.com
Designed in collaboration with McConell's Ice Cream, $5 from every pair of these Hawthorne Slip Ons are donated to the Pacific Pride Foundation and will support a wide array of free and low-cost services they offer to the LGBTQ+ community. Plus, there are sprinkles on the bottom!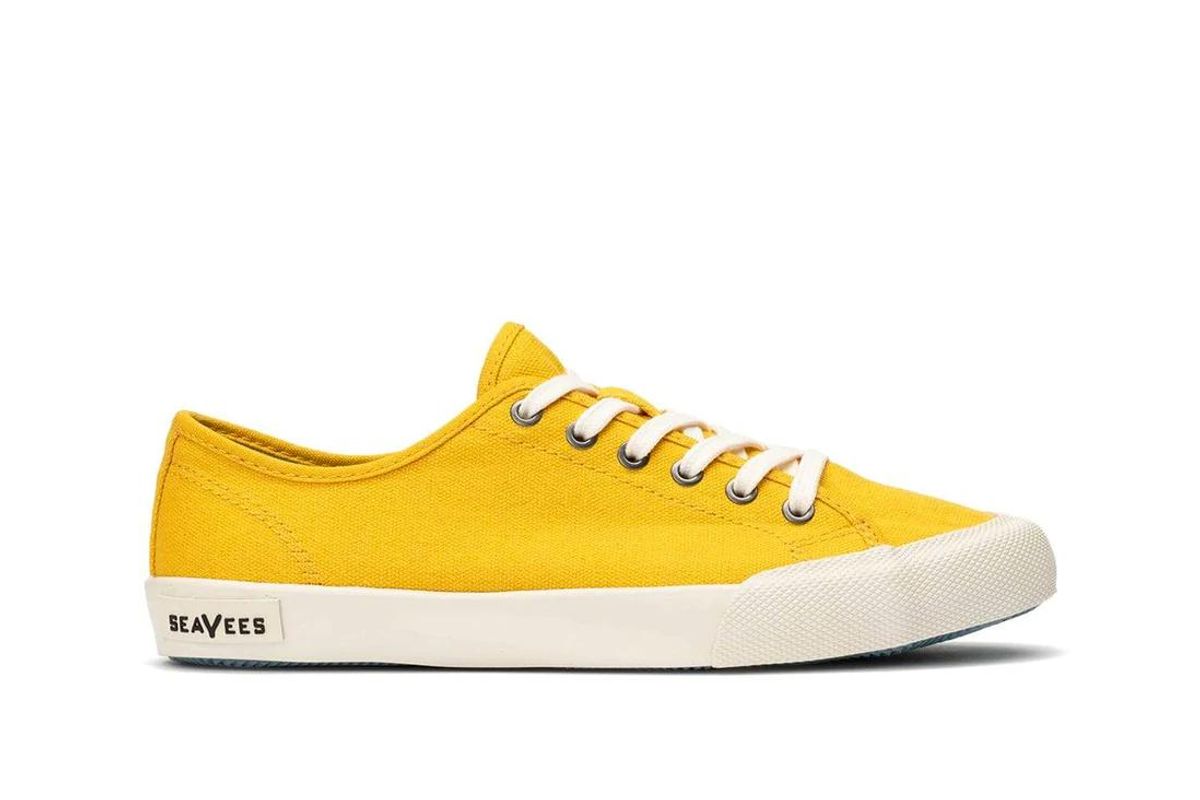 Image via Seavees.com
If any of these sneakers and slip-ons don't fit your style, you can always go with the classic Monterey Sneaker. Inspired by the 1967 Monterey Pop Festival, these quintessential sneakers are both stylish and comfortable. Although they won't help you give back to any additional causes, the Monterey Sneakers will still help SeaTrees.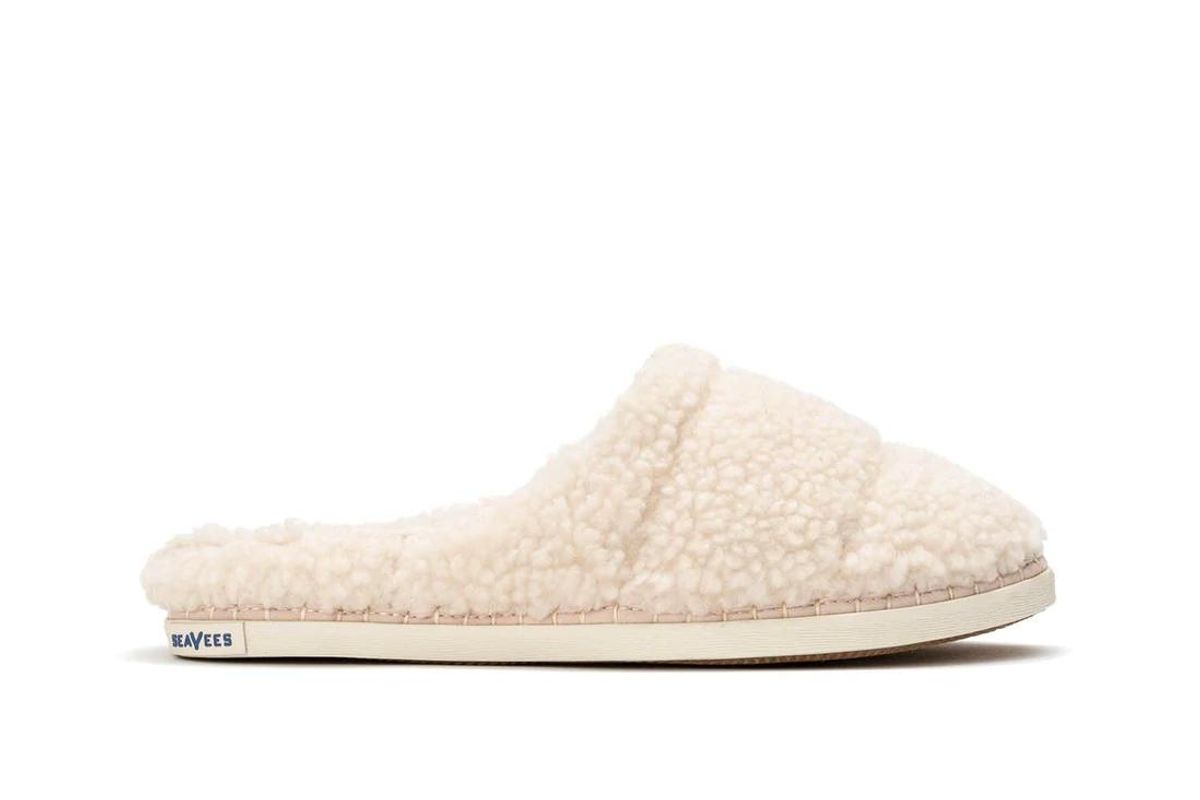 Image via Seavees.com
If you're looking for a snuggly slipper to wear around the house, look no further than the eco-friendly SeaChange Slide Slipper. These slippers are made almost entirely of recycled materials, so you can look good and feel good wearing them.