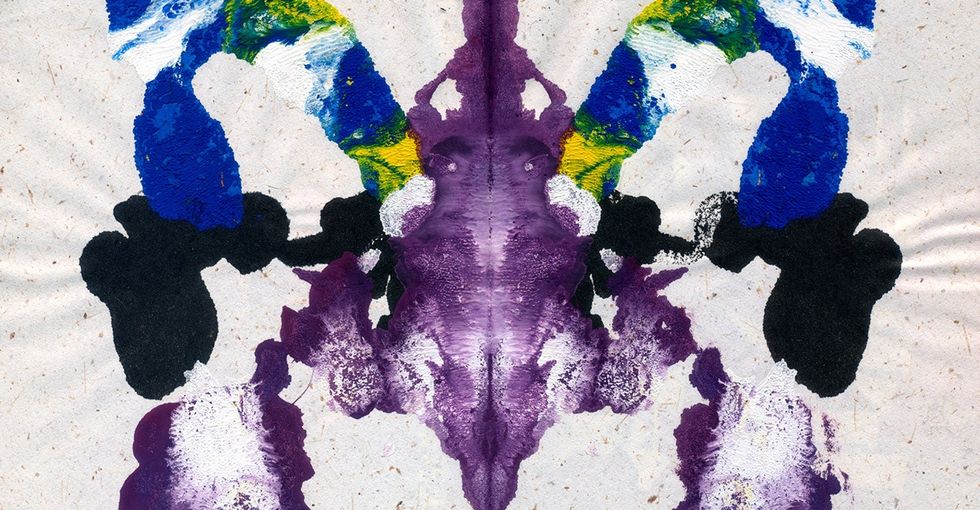 To my body,
I'm writing today to ask for absolution of the sins I've committed against you over the years.
You got me through childhood with nothing more than a chin scar. You got me through college, though I used and abused you assiduously.
---
I'm sorry for everything I did to you. For all the chemicals I put into you and on you — especially for that purple hair dye in high school and for all those piercings you took no time to reject. I'm sorry for the lack of good food, sleep, and water.
I treated you like the friend who was always going to stand by me no matter how much I neglected her or treated her poorly.
There was a morning a few years ago when I woke up, then "woke up" to the state of what you had become.
I slowly gazed down the mirror and tried to recognize the carcass I was staring at.
How did we get here?
I remember being in deep pain that morning. I regretted all the cookies I binged on instead of going to hot yoga. All the mornings I snoozed instead of eating breakfast. All the excuses I made to justify eating out. What rubbish that morning was. I was a victim of my own misery.
There wasn't anything wrong with you. I had gained weight. That is all. But I felt like I lost control over you and, therefore, my life.
I was taught that how I look is a direct reflection of who I am.
The world around me seems to believe that you are everything. That is one of the greatest challenges I face every day: taking care of you, but living for me. If I'm not careful, you become the focus of ... well, everything.
People will look in my eyes and tell me I should rest, noticing the heavy bags I've been carrying around. They will start passing comments on my weight, as if my worth were measured in inches and pounds. They will tell me my clothes are out of fashion. They will notice your imperfections — and yes, you have many. People notice you, people judge you, people compare themselves to you, my physical self, often forgetting about me.
If I take meticulous care of you, they will think I'm happy. But it is bullshit. Sure, it was infinitely easier to shop for clothes while I was 15 pounds lighter. Let's face it: Clothes are mostly designed for skinny people. Being a size 6 made strangers' heads turn. It made boys buy me drinks. It brought me a false sense of confidence. It made me a lot of things, but it did not bring me happiness.
"Body acceptance is not about glorifying obesity," as Mary Lambert tweeted. "It's about loving your body at whatever size you are."
I enjoy taking care of you and pushing your limits of what I think is possible. You never cease to teach me that there's always more to achieve. You push me to hit harder in every single aspect of my life.
I realize now that on that morning as I was staring into the mirror, it wasn't a true reflection of you. I needed to cast blame on something, and I was taught to blame you.
But the truth is I am beautiful. I am powerful. I am in control. I realize that it has nothing to do with you, my physical self. I'm grateful to you, but I am so much more than just my outward appearance.
This story first appeared on the author's Medium page and is reprinted here with permission.