Hey! Here's a thing many Americans don't — but should — know: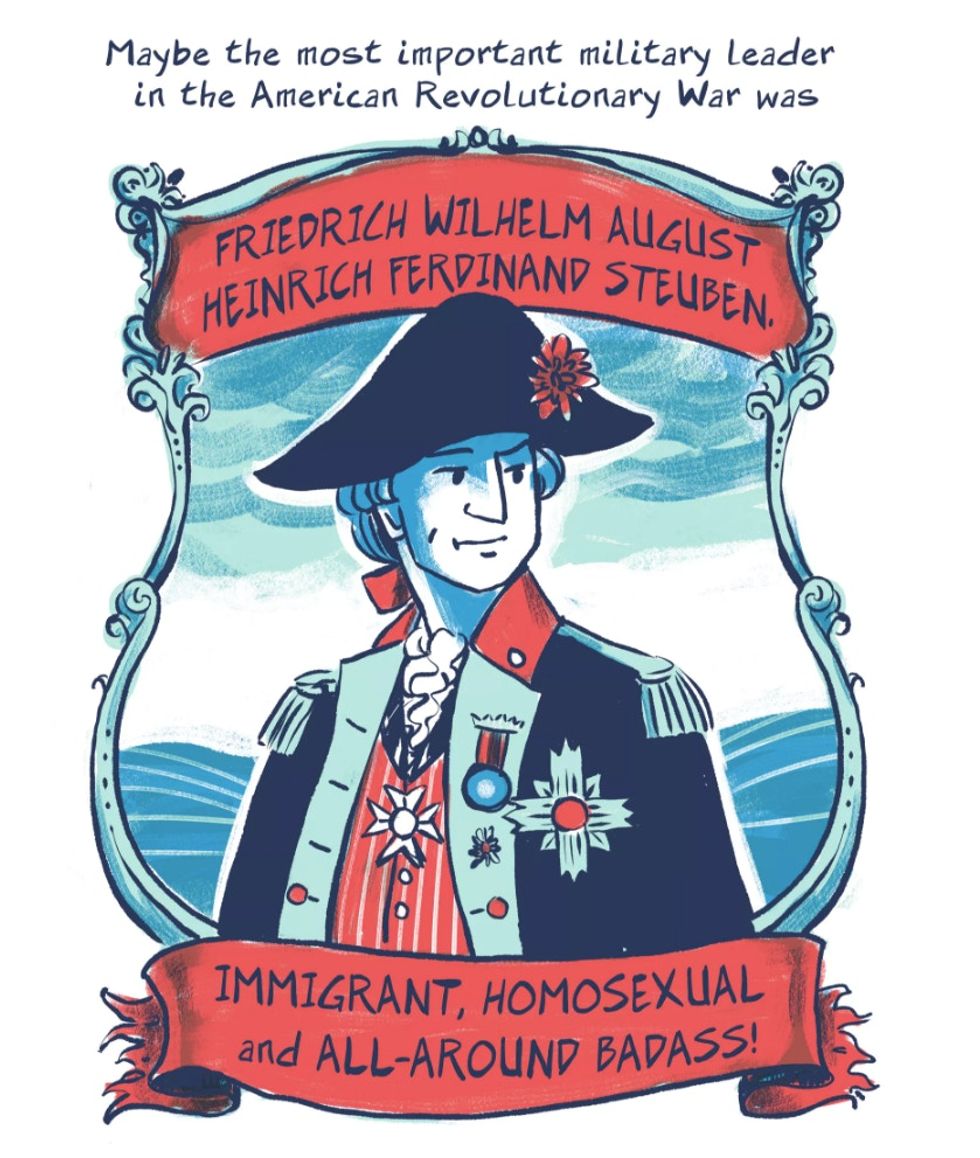 All illustrations by Levi Hastings and Josh Trujillo. Comic published in full on The Nib.
That's right! A gay dude played a pivotal role in America's independence.
Friedrich Wilhelm August Heinrich Ferdinand Steuben — known in the history books as Baron von Steuben — was one of America's most prominent and influential military officials during its war for independence. He was also gay.
More