Most Shared
There is no such thing as book heaven. Unless you're in Bogota, Colombia, and know an angel named Jose.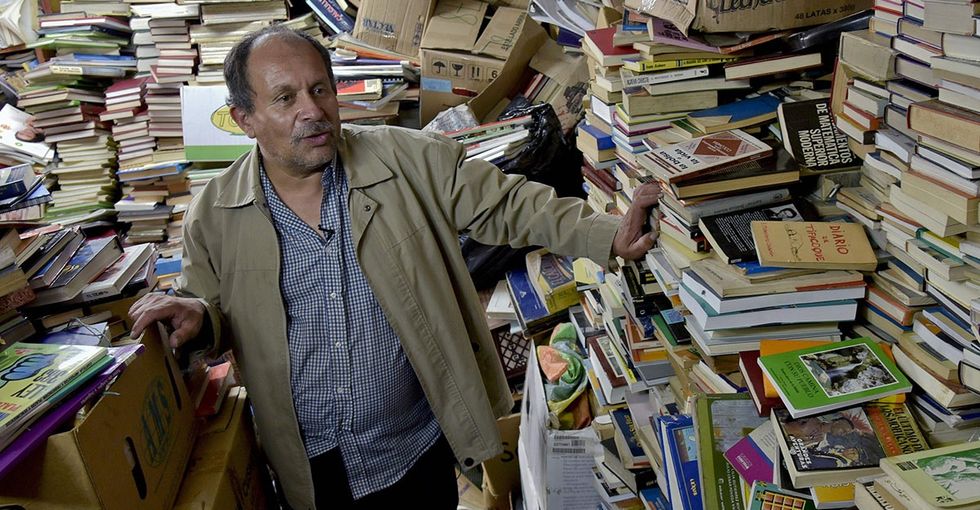 What do you do with old books?
You might pass them along to a friend, donate them, or add them to one of those Little Free Libraries. But, let's be honest, a good amount of used books end up in the trash.
If you live in Bogota, Colombia, the person who picks up your discarded book might be José Alberto Gutiérrez. And if Gutierrez finds your old book, it is one lucky little book indeed.
---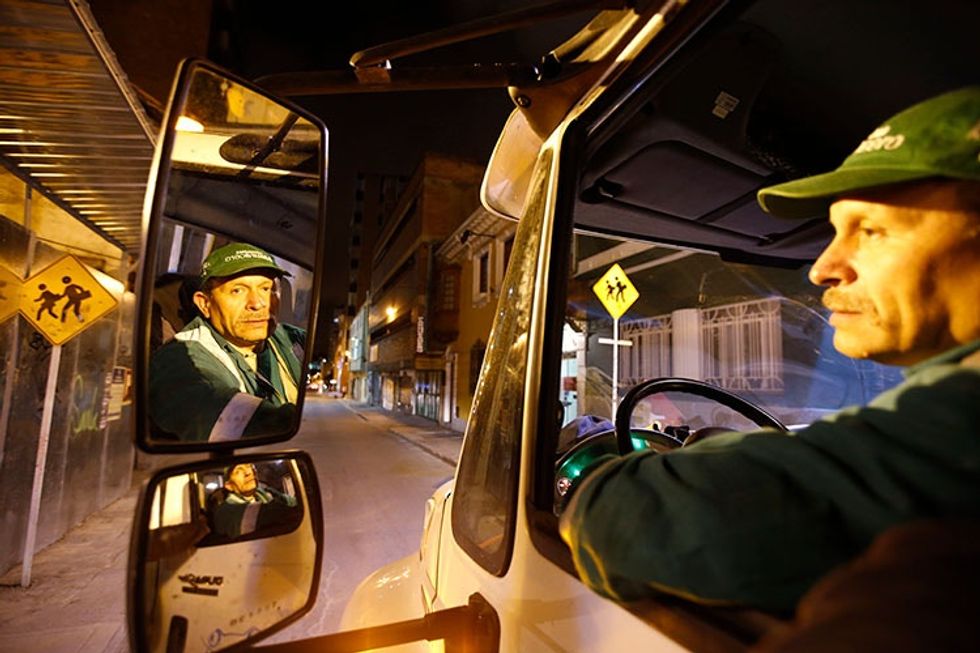 Gutiérrez at work. Photo by AP Photo/Fernando Vergara.
For the past 20 years, Gutiérrez has been on a mission to save discarded books.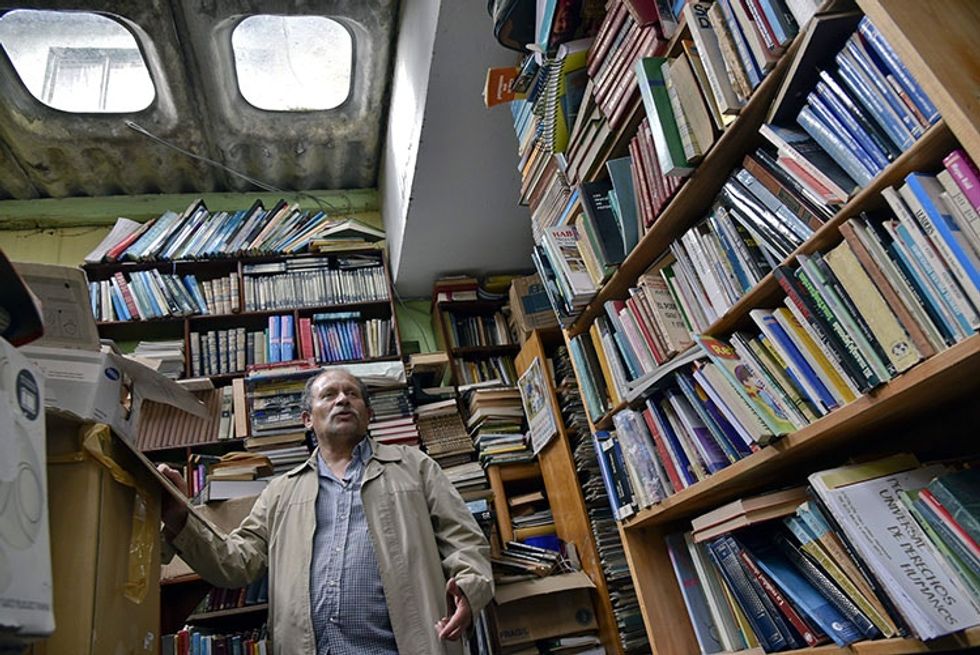 Bookshelves piled on top of bookshelves? Looks like my room. Photo by Guillermo Legaria/AFP/Getty Images.
Gutiérrez, a garbage man, saves old books that other people have thrown away. Books are usually left separate from the rest of the rubbish, and if they're in good condition, Gutiérrez picks them up and takes them home.
Though Gutiérrez's collection started with a single book (Leo Tolstoy's "Anna Karenina"), today the total number of recovered reads has grown to roughly 25,000 at last count. The books take up the entire ground floor of his house, stacked up into great walls and mountains of pages.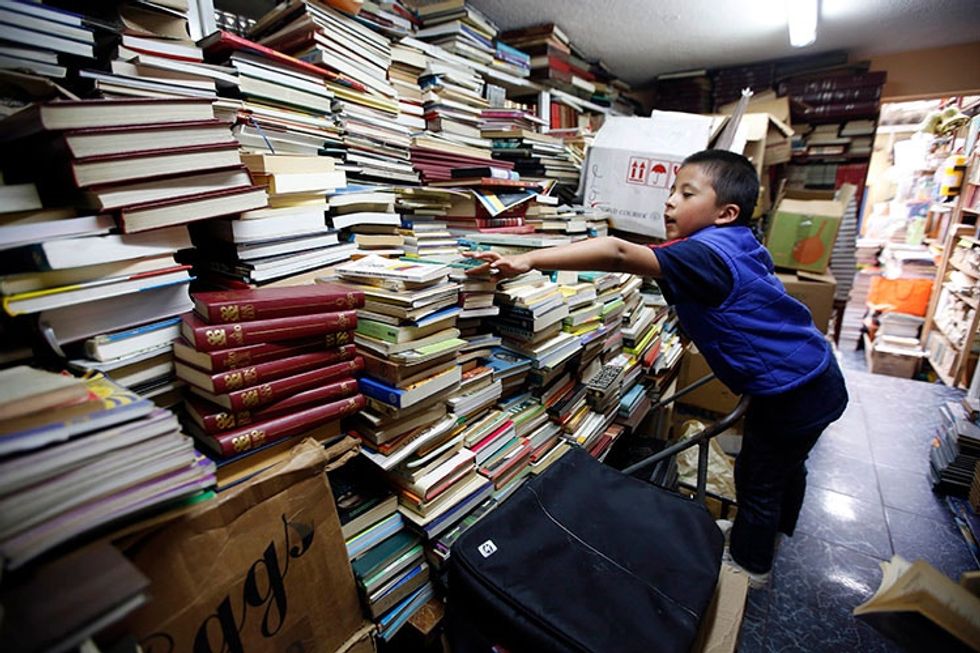 Photo by Fernando Vergara/AP.
"The whole value of what we do lies in helping kids start reading," Gutiérrez told Al Jazeera.
"I grew up, here and I can tell you it got me a Ph.D. in marginalization and poverty," Gutiérrez said. "Kids here don't have a place to study; instead, they have to start working early."
Today the library has become a fixture of the city.
Gutiérrez has been invited to book fairs and profiled by local newspapers. An old, donated ambulance has been turned into a bookmobile. There are even plans to build a real brick-and-mortar building.
The other garbage truck drivers know exactly where to bring books if they find any. There is no such thing as book heaven, but La Fuerza de las Palabras must be pretty dang close.